"If you want your members to get results, you need a monitoring system like Myzone," says Henrik Gockel, founder and managing director of leading German fitness chain, PRIME TIME fitness.
Founded in Frankfurt in 2010, the group operates 11 clubs in Frankfurt, Munich and Hamburg. Nine of these are owned directly by the company, with two franchised sites.
The centres, which measure 500-1,000 sqm, are typically sited in premium city centre locations. Open from 6am to midnight, the clubs offer individual and small group training and purposely provide no ancillary facilities such as bars or wellness lounges, so members can focus on their physical fitness and getting results.
Working with sports scientists PRIME TIME fitness says it has created the ideal training system. As part of its drive to provide effective and efficient training, the company replaced its former heart rate monitoring system with Myzone in 2018.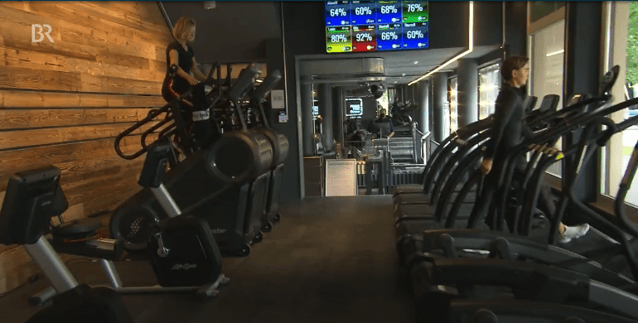 "Myzone has better functionality than the previous system. It motivates people to increase the effort they put into their workouts, so we recommend that our members use Myzone for each training session. Currently, approximately 50% of our members are actively using the Myzone belt," explains Gockel.
"People that belong to clubs but don't train effectively is a common issue for our industry. To get results you need to measure. We conduct body composition analysis and then use Myzone to adapt our members' training effort to help them achieve their goals."
One of the benefits of Myzone is that it encourages members to train effectively, whether they are working out in the club or at home. This proved particularly beneficial during the recent lockdown due to the Coronavirus pandemic.
"Our clubs were closed in Frankfurt for two months and in Munich for almost three months. We had regular contact with our members through our apps, which included Myzone and also used the system for online training. Our members also participated in the Myzone challenge," says Gockel.
Now that the clubs have re-opened, PRIME TIME fitness is seeing more than 80% in both attendance and sales.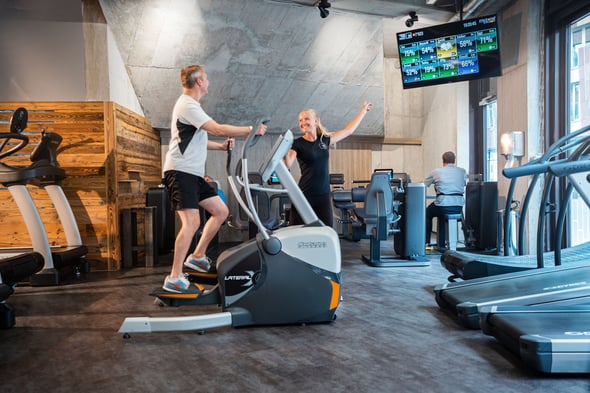 "People have learned that physical health is key to surviving Covid-19 and they need to invest in it. Our focused training helps members improve their lives through physical fitness, so we feel well positioned to survive this crisis," says Gockel.
Indeed, the company aims to continue with its strategy of organic growth, expanding its estate club per club year by year. Now that Myzone is operating directly in the DACH region, it can provide even further support to PRIME TIME fitness as the group continues to expand.
"The needs of German health and fitness operators are slightly different to those of other operators, so it's beneficial for Myzone to be in the DACH region and the support is even better as result," says Gockel.
If you would like to explore how Myzone could improve your member's workout experience, we would love to hear from you! Click Here to speak with a Myzone team member and get started.