Located in Orange County, California, Coto Coyotes are a USA Swimming year-round competitive swim team. Their mission is to develop swimmers to their fullest potential, and in the process, teach life balance, citizenship and dedication to the rewarding sport of competitive swimming.
Primarily catering for 5 to 18 year olds, the club also runs Coto Masters; a USA-affiliated team for anyone aged 18 or over, from triathletes and open water swimmers to those competing in US Master events or swimmers who just want to keep in shape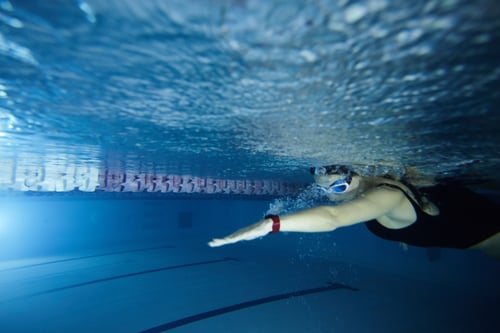 Head Coach David Prodanovich, an ASCA level 3 Coach with 19 years of coaching experience, says the new MZ-Switch heart rate monitor has transformed training at the club.
"The MZ-Switch is a great tool to assist in swimmers training speed and training zones. It creates a connection between effort output and the heart rate that is associated with that level of effort. Our swimmers are now able to train more specifically for their body type and their changing level of conditioning."
The versatility of the world's first interchangeable heart rate monitor means swimmers can use the technology both in and out of the water to meet all of their training needs.
"Our team uses it in the water for daily practices and also for dryland training throughout the week for spin classes and circuit training. MZ-Switch has helped us gain strength and speed by monitoring the heart rate of the swimmers while out of their element," says Coach Prodanovich.
The coaches use Myzone's five heart rate zones to structure their training plans. A quick glance of the LED strip on their MZ-Switch will tell swimmers which zone they are working in.
"The colour-coded watch can create opportunities during the practice. For example, you can tell the swimmers on repeated sets to make sure they are holding in the green zone, which greatly increases the level of training for each swimmer."
And to help motivate the team, the coaches run weekly contests, such as who can earn the highest MEPs by the end of Saturday practice.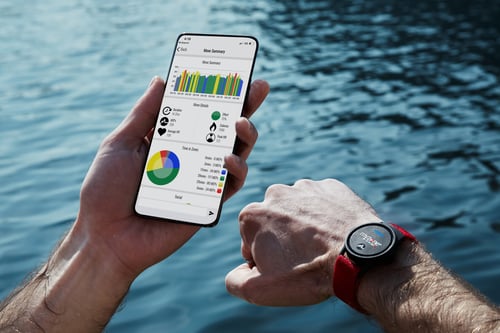 "The Myzone app is very helpful and is easy to read and connect with. All the features are great and to see a graph of the heart rate after each practice is so valuable for us to plan the training for each swimmer," says Prodanovich.
"This is the only device that we currently use for training purposes. We briefly used the Polar 1 watch for comparison to MZ-Switch, but we found the MZ-Switch was a better design and had more accurate information.
"Since using MZ-Switch in our practices, our level of training has greatly increased. My understanding of these swimmers and their daily training zones has increased too. This is an amazing product that we will be using for a long time.
If you would like to explore how Myzone could improve your member's virtu workout experience, we would love to hear from you! Click Here to speak with a Myzone team member and get started.