As gyms across the UK wait for the green light to re-open to the public, Matty Hudd, co-owner of the multi award-winning Trojan Fitness in Bristol, explains how Myzone has helped to keep his business operational during more than three months of lockdown.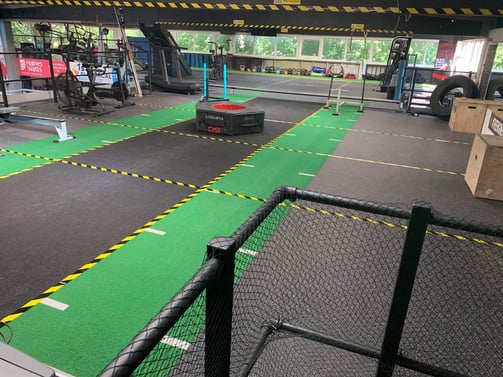 We believe in community
Trojan Fitness has been running for 10 years. We are a community gym that caters for everyone, whether you are into power lifting, boxing, cardio or weight loss, we work hard to create a sense of community. For example, our six-week bootcamps typically attract 100 people and when the camps complete, we always celebrate with an awards night and dinner. We also raise approximately £15,000 a year for charity – we believe in community.
When the UK went into lockdown we offered people the chance to freeze their membership but only a handful did. We are incredibly thankful to our members for their support throughout the crisis, because without them we wouldn't have survived. Myzone has helped keep the Trojan Fitness spirit alive during lockdown by keeping our members engaged - it keeps us connected via fitness.
The Facebook for fitness
We've only had Myzone for a year, but it's had a huge impact. I wanted to replace my Fitbit for my own personal use and asked for advice on social media. A local gym owner suggested Myzone as a good and accurate heart rate monitor. Then Leon Rudge, Director of Digital Experience International at Life Fitness, got in touch to say that Myzone was the best fitness app for the gym.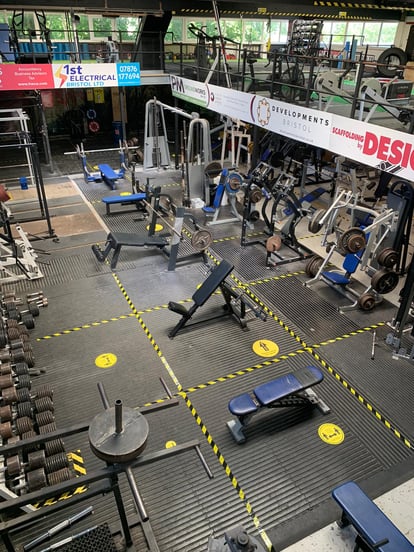 I bought 10 belts, filmed myself using Myzone during a workout and posted it on social media. It all took off from there. Now, approximately half of our 400 members have a Myzone belt.
We've held Myzone challenges throughout lockdown – 167 people took part in our last challenge. I've been doing a daily top 10 listing based on MEPs during lockdown, which means I've been able to connect with members every day. That level of engagement wouldn't have been possible without Myzone. It's like the Facebook for fitness. It's a genius idea.
We are selling Myzone to non-members
We've been selling a lot of Myzone belts to non-members during lockdown. We are very active on social media. People have seen our posts or heard about Myzone through a friend. They've got in touch to buy a belt and end up becoming members, so Myzone has helped us to retain members and attract news ones during lockdown.
The social side of Myzone appeals to our members
Our members enjoy the social side of Myzone the most. We have strong social media engagement with our members. There's lots of banter among our community and we've had some great Myzone posts on social media. Favourites include:
What's the last thing you say before you start training?

Where is my Myzone?

What is one of the most painful things about working out?

Forgetting my Myzone. If you don't work out with Myzone, it doesn't count!
We are ready to welcome members back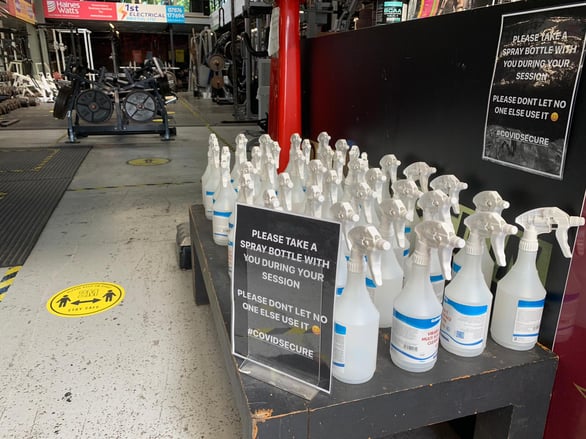 We have spent weeks transforming the gym to make sure it is safe for users when restrictions are lifted. The gym has passed the Covid-19 risk assessment and we have put measures in place, including a grid system, to keep users safe.
There are 83 grids of approximately two-metres-squared and only one person will be allowed in each one at a time. We have also closed the changing rooms, added signs, put cleaning timetables in place and set up hand sanitising stations.
Our staff have completed an online course to learn about Covid-19 hygiene and will wear masks. They will also change their gloves after each check in. The safety of users is of the utmost importance to us and we are doing everything we can to protect people and make it a safe experience.
Digitalise your offer and take member engagement to the next level. Click Here to get in touch with a Myzone rep today.