Myzone always has focused on delivering products that are functional and deliver simplicity while providing accurate feedback.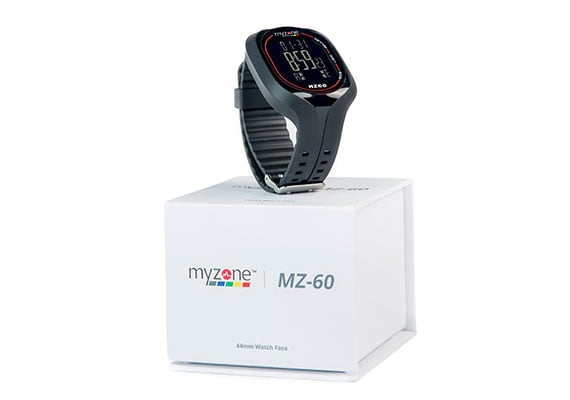 The MZ - 60 continues this theme, designed as a retro and classic sports watch for those committed advocates, where traditional design with functionality is key for training.
The MZ - 60 is born on simplicity. It is ideal for those who want to see their heart rate and gain constant feedback from their physical activity.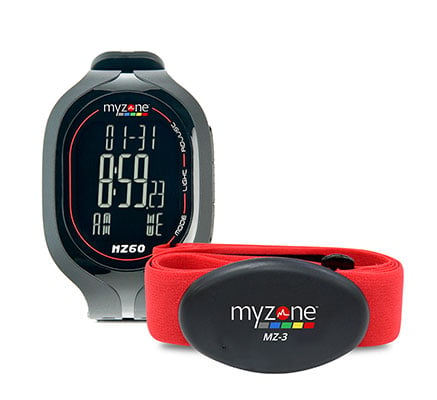 The MZ - 60 pairs seamlessly with the MZ - 3 and is available in two sizes (40mm and 44mm face), while offering hardwearing sweat resistant straps. The Myzone MZ - 3 is required to be worn at the same time to gain heart rate feedback directly on the watch since the watch is not a heart rate monitor.
The MZ - 60 key features include a 24 or 12 hour clock, stopwatch, alarm, is water resistant up to 30m, and can display live heart rate data streamed directly from the MZ - 3.
Dave Wright CEO of Myzone said, "The MZ - 60 has been created based on user feedback. Myzone users continue to want to see useful, accurate information while training. The design retains the traditional sports watch deliberately to allow for people who still want just a watch and do not want to receive social feedback or constantly be in touch with emails; they simply want a watch that shows their performance."
The new MZ - 60 watch, which replaces the MZ - 50, is available to purchase via Myzone licensed clubs, Myzone online shop, and Amazon.