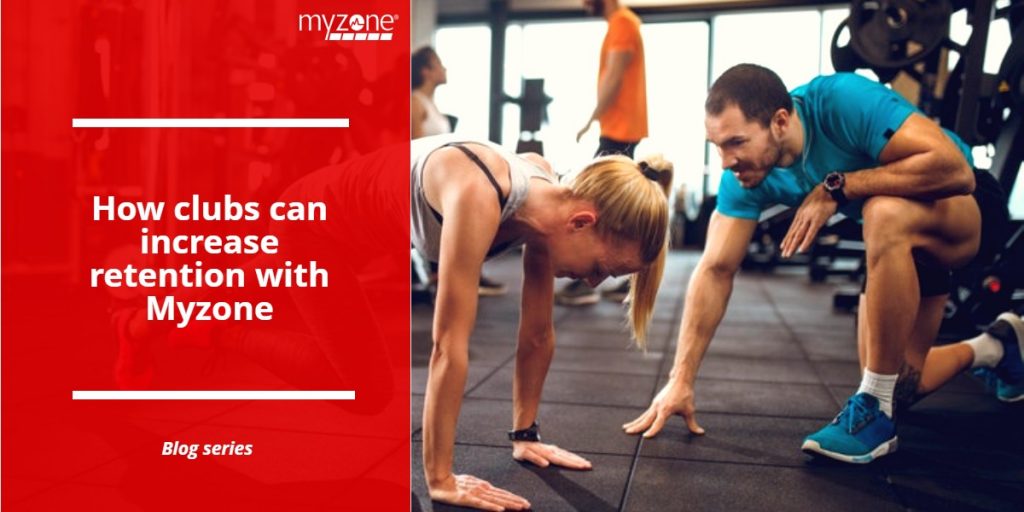 Today's fitness industry continues to grow, which means the amount of options for customers to choose from when deciding to purchase a gym membership are that much more plentiful. From big box gyms, to specialty studios, to class packages via third parties, customers have a variety of ways to incorporate fitness into their busy lives, making the competition for club owners that much tougher.
Getting customers and keeping customers is the bread and butter of running a fitness business. However, dividing the necessary time and resources between acquisition and retention strategies can be difficult as you develop a business. According to a report ran by Club Industry, it costs nine times as much to acquire a new member as it does to retain an existing one. To emphasize the importance of this, increasing member retention rate by just 5% has shown to increase profits between 25% and 95%.
Today's gym members are demanding sophisticated exercise entertainment, like cardio machine touchscreens, on-demand classes, and smart-phone apps that provide instant, all-the-time access.
How Myzone works?
With Myzone, operators can provide their members with exactly that. Clubs across the world use Myzone to help amplify a sense of community and teamwork amongst members. Myzone provides valuable data for group training with real time heart rate, calories, and intensity displayed with five simple color-coded personalized zones. Members are also able to set goals before a session; delivering motivation and reward before, during, and after the workout session is complete.
The International Health, Racquet and Sportsclub Association (IHRSA), a leading trade organization, talks in a recent trend that memberships in traditional fitness clubs grew by just 5% from 2012 to 2015, while the smaller specialty studios jumped by over 74%.

What do studies say?
Studies have proven that Myzone increases club visits by 33% and helps to retain members 24% longer in comparison to members that don't use Myzone. Myzone monitors heart rate, calories and time exercising which converts into Myzone Effort Points (MEPs), with a focus on rewarding effort rather than fitness.
The more effort customers put into each of their workouts, the more MEPs they earn. With the in-club screens as well as the app, customers are able see their live heart rate tile throughout their workout to monitor their effort in real time. Once the workout is complete, members receive an email with an overall summary of their workout, providing that instant gratification that will keep customers coming back again and again.
Why do members join a club?
Members join a club for a reason. Usually, that reason has something to do with a fitness goal, like losing weight or improving overall health. Members typically have the utmost intention of hitting their target, however, it can still be tough.
Even though the goal is attainable, why is it that some members still do not achieve it? Most likely, the cause is because that member has not created a habit out of exercising. A habit is formed when a member creates a trigger, establishes a routine, and then rewards him or herself for completion.
For example, the member may create leaving work as a trigger that it is time to exercise. This means that when a customer walks out of their office at the end of the day, instinctively that time and action is a cue to go to the gym.

Where does the reward come into play?
With Myzone, the instant feedback that is received during and after each workout provides members with a sense of accomplishment that the behavior of exercise has actually pushed them in the right direction towards achieving their fitness goal. Once that thought has occurred, dopamine, the liking drug, runs around the brain causing your members to feel good about exercise.
When a customer gets triggered to go to the gym again while leaving work the next day, because the brain remembers the dopamine feeling from the previous time, a little bit of dopamine gets squirted into the brain again. This is called an urge and is how all good habits and bad habits are formed, including the habit of exercise.
If you provide your members with that instant sense of reward that Myzone offers, it will drive the habit cycle, triggering your members to want to continue to exercise, increasing overall retention in your club. If you are having a hard time keeping your members, don't push off giving us a call so we can discuss how Myzone will benefit you.