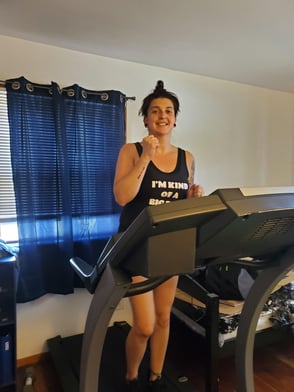 Hi, my name is Amanda Heinold. My main driving force to make time for exercise is my need to feel better in my skin and to become healthy for my family. My son is a soccer player and I want to be able to play with him. I have accomplished that since I have been going to CKO. The teachers have helped greatly with my routines and my diet.
I struggled with working out after everything got shut down, but my sister (main supporter), helped me stay focused and kept me on top of my goals. She is the real winner here.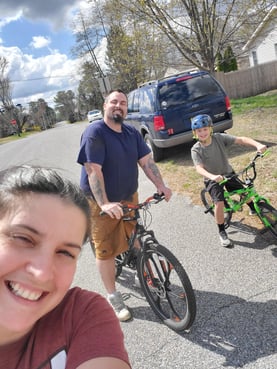 My favorite workouts at home have been long runs and bike rides with my son and husband and going over to my sisters to work out on her punching bag and treadmill.
My Myzone device has been a blessing for my workouts and my weight loss journey. I use it whenever I work out and it helps me log my calories and just keeping track of all the numbers.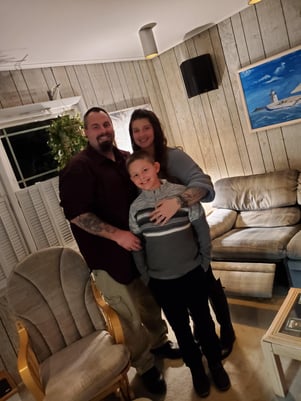 Becoming a winner is the greatest thing in compromised times like these.
I am looking to order a punching bag, new gloves for home workouts and some gloves for my 9-year-old son because he has developed a love for kickboxing also.