Share the load – real strength comes from equity and education
8 min read
Wednesday, 8 March 2023
Ever striving for equity in a gender-neutral world, we can all do more to address and eradicate instances of stereotypes and discrimination. It takes near-endless empathy and reinforcement, but the fitness industry is perfectly positioned for progression.
Below, these two stories of strong bodies and minds can help us better understand how to support other women and how to overcome any personal, physical or professional challenge.
It's more than just fitness – a hollistic approach to believing in yourself and the key to wellness for women at work will unlock the future of equity and understanding for everyone.
Embrace effort for equity and inclusion

We know the traditional benefits of physical activity, but what better way is there to make a difference to improve equity than by embracing effort? The knock-on effect of achievement is not only tried and tested, but brings benefits in and out of any fitness space.
It's also important to try new things and consistently challenge yourself, even when overcoming medical conditions, but remember that comparison is the thief of joy.
While community makes a massive difference in support, ultimately wellbeing is a solo journey where every individual determines their own progress, and every effort is rewarded.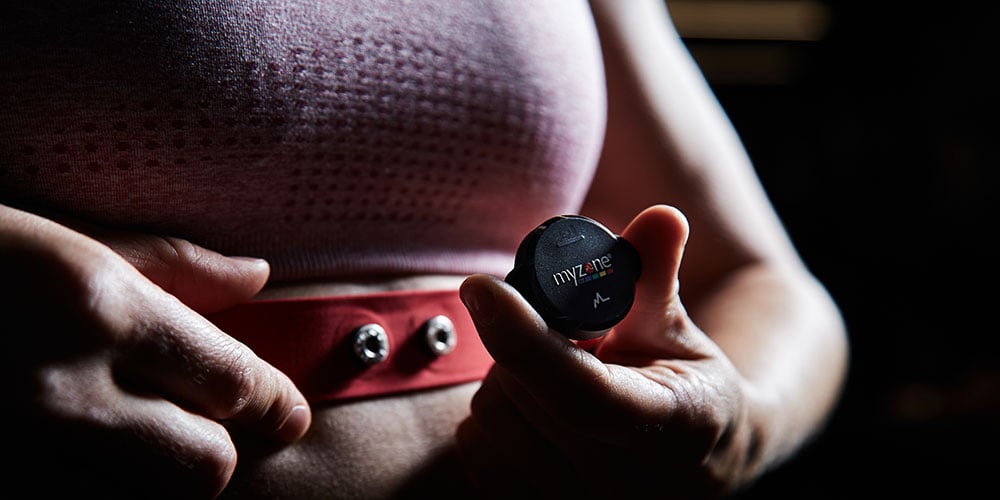 "My mindset on my training is that I only compete against myself," says Khawla Saleh, Spartan ambassador and long-time member of Team Myzone – you may know her in the fitness space as Kookie.
"I am always open and keen to trying new things and once I see my ability, my goal then becomes to better myself in that specific area, whether it's in a lift, a run or a specific movement.
"One area I am so keen on developing in is gymnastics. It was not a sport that was available growing up in my city and now seeing its benefits, I am quite keen to be able to grow in that area and challenge myself at this stage of my life to accomplish some moves."
Sometimes the most effective way of improving your wellbeing is by simply embracing new lifestyle habits, as Colette Reeves, chief financial officer at Myzone explains.
"My secret is, because I work quite long hours, getting outside works for me. Having a very active spaniel forces me to go out and walk him.
"That gives me that headspace, and I find myself more productive after taking 45 minutes or an hour exercising with the dog and running around the park.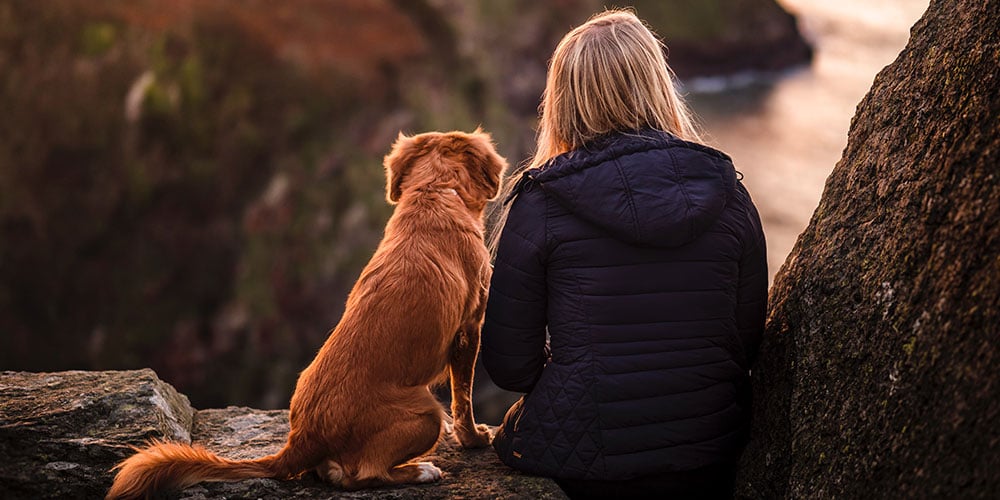 "Myzone's been great for that. I'm still new to it but now, where I'd have previously taken a leisurely walk, I'm moving a lot quicker.
"I'm making sure that I'm moving with purpose. I've found that the benefits physically and mentally have been huge."
Wellness for women working out
As with any situation where you're looking to make a difference for the long term, consistency is key.
"My approach to staying healthy and maintaining energy levels would be eating well, training daily," explains Khawla. "If not training, then at least moving.
"Since training has become a daily must, I tend to schedule my day around my training and not the other way around, as training has impacted both my physical and mental health positively."
The daily rituals approach is so effective, particularly when dealing with a busy lifestyle where finding time – instead of making time – has resulted in less movement in the past.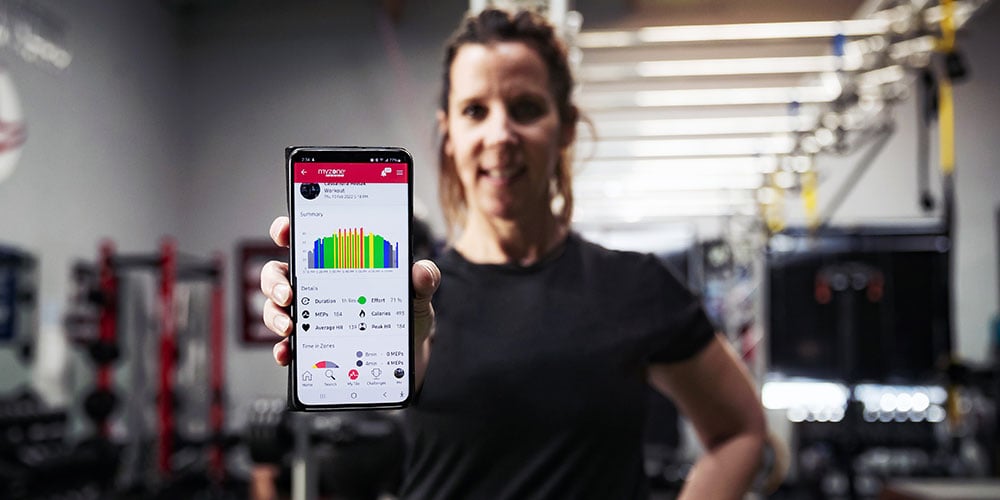 "My goal is just generally to feel fitter," says Colette. "It's just about looking after myself and it's a balance.
"When you do the same things every day, they become habits. It's hard to kick a habit, so it's nice to have habits now that are healthy.
"If I was flagging in the middle of the day before, I'd have reached for a chocolate bar. Now, I know that I need to get out for an hour instead."
"Surround yourself with positive people who are always supportive and encouraging so they push you to keep going," adds Khawla.
"They tend to then extend into one's fitness family. Having a great coach as well does not hurt."
Wellness for women at work
When she's not placing on podiums in fitness events, Khawla's a doctor in public health, working as a social sector specialist in child safety and protection. For years she's been supporting other women and families despite it not always being an easy task.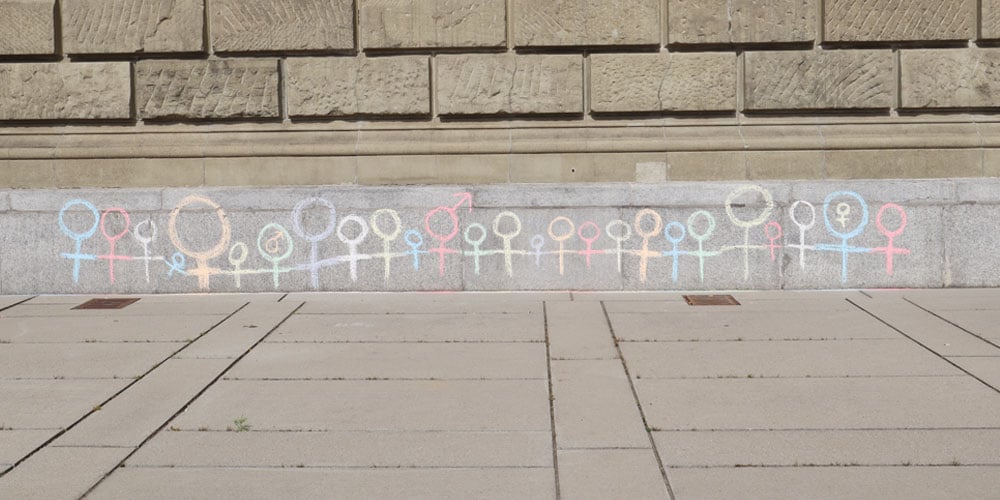 "Throughout my career growth I've never expected 'special treatment' because I was a woman, but did expect fair treatment," Khawla explains.
"Unfortunately, I did face barriers when trying to ensure a work-life balance and was subjected to hurtful incidents but I think the fact that my father, who was a man of law and one I highly looked up to, was my biggest supporter in becoming independent and accomplished.
"Since I knew I had his support, those who did not render it did not matter. The barriers, however harsh and difficult, gave me the strength to help other women.
"I was able to expand my office into a pumping room for working breastfeeding mothers and, eventually, get the necessary approvals to create a wonderful, comfortable and highly appropriate mothers' lounge."
Find somewhere that you feel valued

Even when earning respect and equity in the workplace is not an insurmountable challenge, still doesn't make women's work lives stress-free. However, when a employer gets it right, the benefits are clear on both sides of the professional equation.
"It's not easy," says Colette. "Sometimes you do have to work a bit harder than everyone else. That's not the main point I want to focus on, but it's challenging when you're balancing your home life with young children – it's not easy.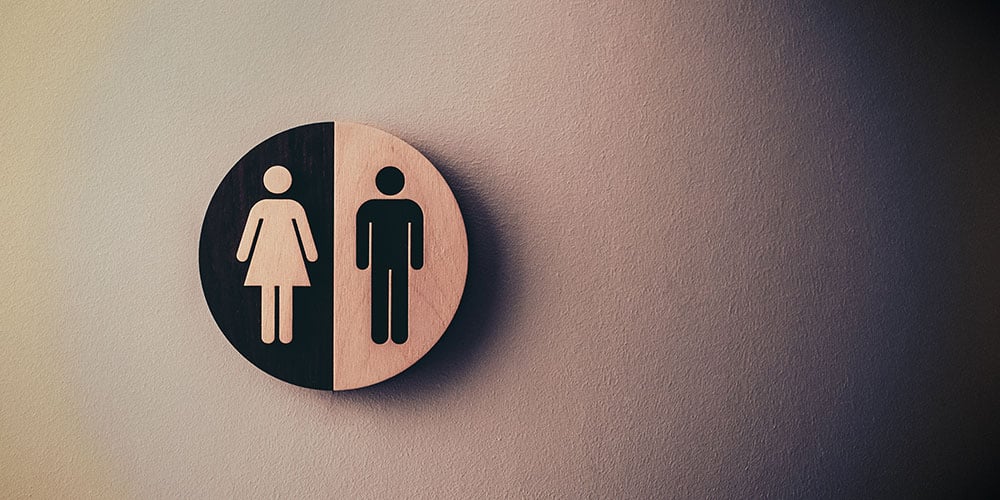 "With regards to my career, developing and progressing, I haven't really faced any barriers at all. Really, I've experienced the opposite.
"I actually got promoted to my first finance director role when I was 32 and I was four months pregnant. I remember my boss at the time saying 'the fact that you're pregnant doesn't matter; you're the best person for the job.' The stereotypes haven't been barriers for me at all, really. Not many people get promoted when they're pregnant.
"That made me more loyal. When someone's so invested in you and they believe in you so much… They knew that I was going to come back quickly, but I felt extremely valued. For me, it's not always been about money. In my career I've got to feel valued and know that I'm doing a great job.
"I've always suffered a bit with impostor syndrome. I'd never even entertained the thought that I'd be finance director, but my boss had the belief in me that I could to do the job."
What to do with opportunities to make a difference
Many environments still lack equity, inclusion and even understanding. In these instances, driving that elusive progression is a fundamental focus, with the biggest gains often being from trying to help others over yourself.
Be prepared to make the most of opportunities, even when your original path becomes blocked. Anyone can help in building strong women. We're all capable of making a difference.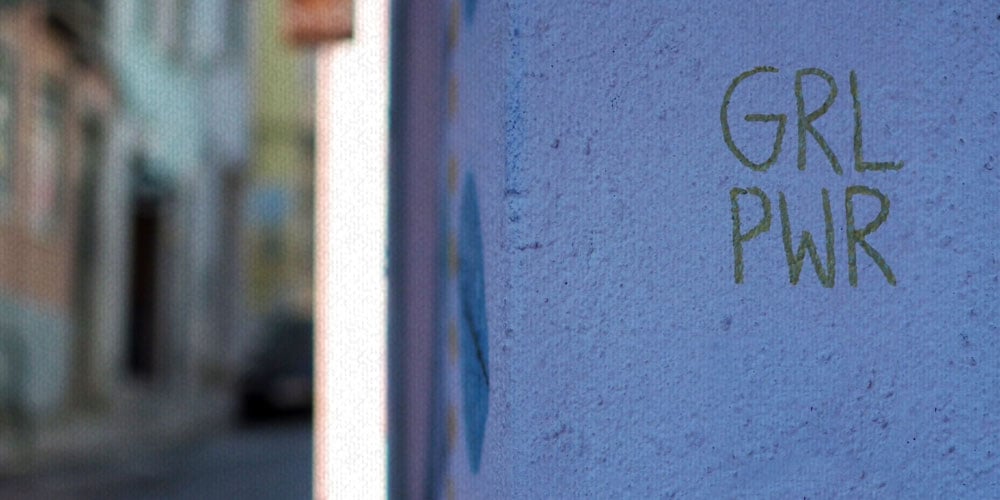 Khawla explains: "My advice, if asked, would be if one door shuts – knock again as another might open. Of all the barriers I have had, I feel happened so I could advocate on the behalf of others.
"My personal work may not always create the impact but it has created a ripple effect to get things going and moving. Today, matters such as adoption, or the fostering of children deprived of parental care, child car safety, mothers lounge and so on are on the move."
It's that hard work and effort that makes all the difference when you don't have the support from co-workers and colleagues in your professional life at first.
Whether you're looking after yourself or looking out for others, have confidence in your own ability, even before it's recognised by others.
"We'd begin a meeting with them not taking me very seriously as I stood up to talk about my department," recalls Colette, thinking back to her early 20s when she didn't have the respect of colleagues to begin with. "By the end of it… I always knew my job well enough to be able to hold my own."
Ultimately, we're working towards a world where there is no need to hold your own. The support for each other will always lead to greater sense of empowerment and a better work environment.
Believe in yourself and empower more people
What's the final word on self-confidence, support and leading the way for a future of progressive values? To begin with it comes down to embracing the challenge of changing perceptions, even if they're your own.
"Nothing's impossible," says Colette. "Have that belief in yourself. I always had so much self-doubt and it took others to believe in me. If you believe you're the right person for the job, don't be put off by your own circumstances.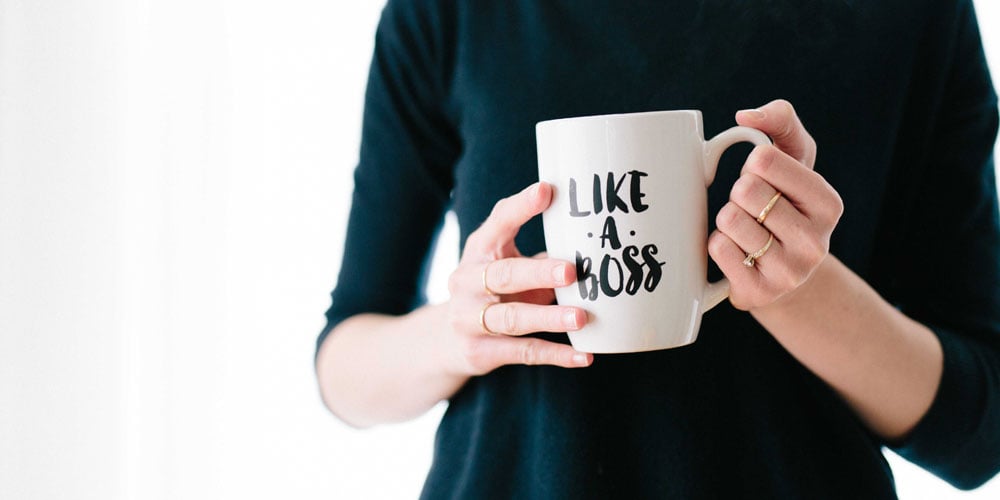 "Don't be put off that you've got children, or that you want children. Once you start somewhere and you prove your worth, hard work always gets recognised. Hard work pays off. You can have it all. You can have a family and hold a senior position.
"For me, if I'm looking at someone 20 years younger in that position, it gives their kids something to aspire to. My girls in particular, and my son, they see that I wasn't privately educated or come from a privileged background, they see how hard I work, and they see the rewards that come with it."
It's a message that's echoed by many when it comes to addressing concerns over a lack of female empowerment and respect in any walk of life.
When it comes to supporting each other, we need more men understanding why it's imperative to call out any ignorance, using it as a teaching opportunity wherever possible.
"To empower our women, we need to empower our men," explains Khawla. "Our sons, our brothers, our youth, and our partners – all need to be empowered to be our biggest supporters and understand the journey a woman may embark on.
"Focus is needed on our youth to educate them on the values of a woman as a mother, sister, colleague, wife and so on."