Your gym class experience just got scaleable

Offer more for every member, with MZ-Club, MZ-Together, and MZ-On Demand fitness experiences for your community, in and out of the gym.
Live and on demand workouts.
Effort recorded is effort rewarded, with community fitness experiences for everyone in the gym and out of it. Give your members live and on demand workouts, so anyone can start moving together, streaming together and succeeding together.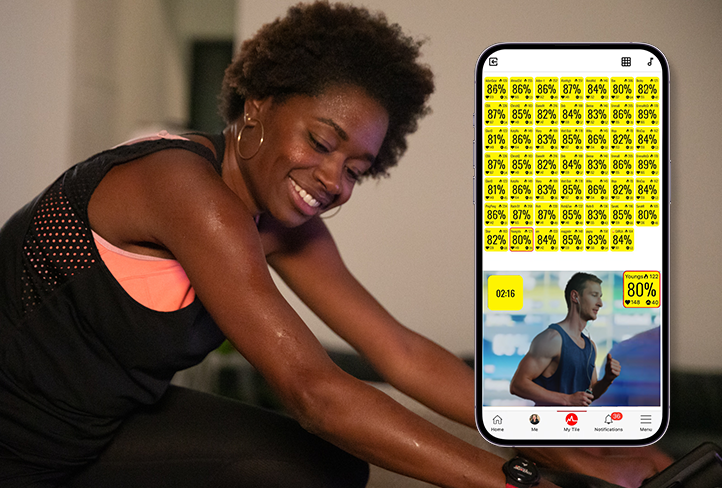 What are you looking for?
Take your gym experience to anyone, anywhere.
Broadcast your classes to the world with MZ-Club. Allow your `at home' gym members or potential new club members to exercise with you, no matter where they are located.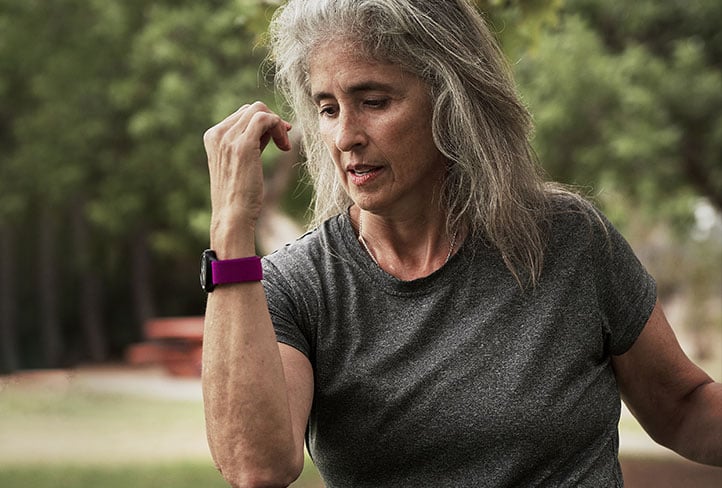 Engage everyone with Myzone-led live gym class experiences, ready to schedule.
Live feedback and in-the-moment motivation, anywhere! Embrace working out with an active community on MZ-Together, ready to keep your members moving as part of an exciting class experience, in and out of the gym.
Gym members can jump on a piece of cardio in the club, or exercise outside and be coached live by a Myzone master trainer, together.

Over 1300 recorded classes, any time, anywhere.
Keeping on top of class planning can be a nightmare when you're busy. With MZ-On Demand, over 1300 recorded classes are available for you and your community to take on whenever is most convenient for you, in or out of the gym.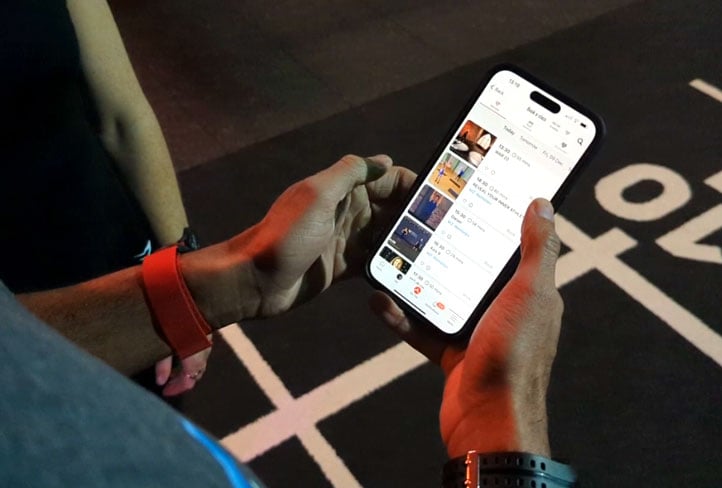 MZ-Club, MZ-Together, and MZ-On Demand can be purchased as:
An individual subscription
A bundle of two [Better value]
The full package of all three [Best value]
FAQ
What is the difference between MZ-Club, MZ-Together and MZ-On Demand fitness classes?
For creating engaging class experiences with real-time feedback and heart rate data, MZ-Club is the platform for gyms and other facilities to host and schedule their own on-demand and live content within the Myzone booking diary.
MZ-Together is classes, scheduled and lead by Myzone coaches, with real-time feedback and participants' heart rate tiles on-screen. This gives operators the chance to invite members to be a part of these classes, using equipment in the gym or working out at home.
MZ-On Demand is Myzone recorded class content available on-demand, any time and anywhere. It also gives gym owners and operators the option to schedule these on-demand classes as part of their own programming in the booking diary.
What classes are available as part of MZ-Together?
Myzone's own live content can be yours to schedule and programme for your community as part of MZ-Together. Keep people hitting the zones in a shared experience through Cardio Club to get the most satisfying Myzone graphs post-workout, offer a full-body combat session with MZ-Box, or up the reps with weights in an MZ-Strong workout. Myzone trainers lead an engaged community throughout the day, around the world.
What classes are available as part of MZ-On Demand?
Over 1300 classes are available as part of MZ-On Demand, recorded to be taken at a time and place that suits any participant. From yoga classes that challenge and invigorate, to HIIT workouts and boot camp-style classes for mood lifts and body transformations, there's a huge variety. HIIT, cardio, strength, balance and flexibility, MZ-On Demand covers it all, with video previews available for each class.
My gym has specific class needs. Can I pick which classes to take as a package, or do have to subscribe to them all?
The answer is both! If you want the best value and to provide the ultimate in live and on demand workouts for your community, MZ-Club, MZ-Together, and MZ-On Demand as a complete package is recommended. If you already have elements of class content in place, or you need fewer options, then you can pick between individual or bundle options. Contact the team for pricing in your region.
When do the Myzone heart rate tiles show up during classes?
Together live and scheduled or timetabled classes will show live heart rate tiles when participants are in the class. On demand, when not scheduled into a calendar, will not show other participants' heart rate tiles, only your own.
What do I need to run the classes?
For MZ-Together and MZ-On Demand classes, the packages include everything you need to host classes for your community, as they're run through the app for participants or on your touchscreen in the gym. If you want to host your own content your facility will require a Vimeo Pro (for on demand classes) and/or Zoom Pro (for live classes) accounts.
As an instructor, can I see my class participants' video during a class?
Yes, however, it is up to the class participant to share their camera with the instructor which can be completed in the Myzone app. When the class participant shares their camera, the instructor can only see that class participant in Zoom and members cannot see any other class participants – just the instructor in the Myzone app. At the beginning of any MZ-Club or MZ-Together class, the class participant's camera is turned off by default. Any participant's microphone is also muted by default. However, if you wish to communicate with an individual directly, you can unmute them in the Zoom platform.
Why can't I see the Myzone Booking Diary on my facility page?
If you cannot see the 'Booking Diary' MZ-Book will need to be activated by Myzone to enable you to access MZ-Club. Please contact your Business Development Representative or email Myzone Technical support at clubsupport@myzone.org to activate this feature for your facility.
As an instructor, do I need to book a spot in my own class?
If you are listed as the "coach" for the class, you do not need to book a spot into your own class. However, if you are not listed be sure to book a spot if you would like your live tile to display on the group board.