How Adam Sedlack and UFC GYM is making the most of every opportunity
5 min read
Monday, 7 August 2023
Finding new ways to help their global community "train different," UFC GYM is investing in its people for the best experience of physical activity.
CEO Adam Sedlack is no stranger to success in fitness, and he shares some of his secrets in the Escape Your Limits podcast. Find out why UFC GYM is investing in Myzone for its staff and members or watch the full episode below for some incredible insights into the life of a CEO for one of the biggest brands in the world.
Adam and host Matthew Januszek touch on wellness trends such as heart rate training and the future of the business, mental health, and the power of the mind during physical activity.
Check out some highlights below.
More gyms opening than ever before

"There are more gyms opening than ever before, which is a good thing," Adam explains. "Our job as an industry is to take this fitness penetration from 25% to 50%. As a group and as a collective we can do that.
"It's based on where you're at, but generally, I like to think that one quarter of people are working out in a gym. That leaves us with 75% opportunity.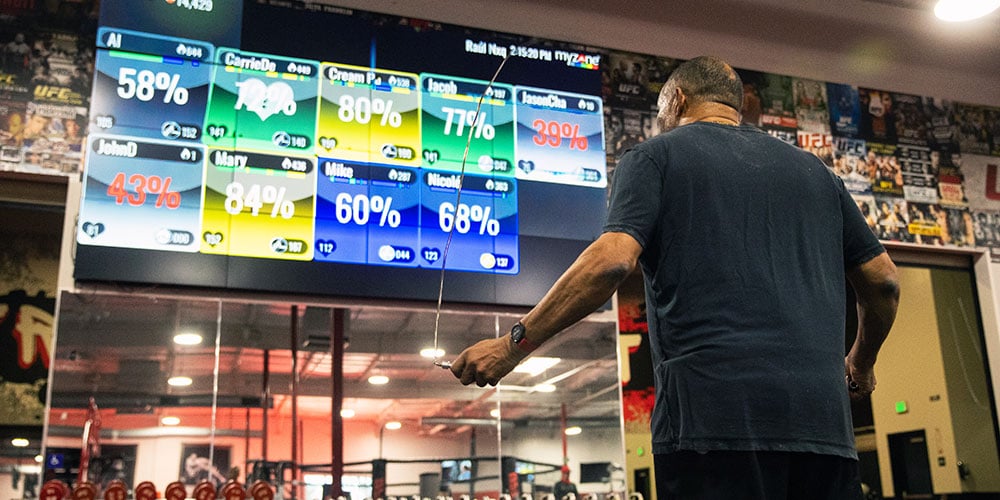 "I think about a third of the people are what I call non-conditioned or deconditioned, meaning that they don't believe in fitness at all until their doctor tells them they have to work out.
"Our job is to inspire people, motivate them, and give people a reason to at least try out a gym or be part of a fitness community."
Why UFC GYM is not just about the fight game
For anyone that reads UFC and thinks of Conor McGregor or Jon Jones throwing fists and feet in every direction, UFC GYM is far more than just about the fight game.
"What I love about UFC GYM is that we're micro-focussed on community, where members support members," Adam continues.
"When you think about UFC, it's violent. Even though it's controlled violence, it could be somewhat intimidating.
"Whereas UFC GYM, it's about community, connection, awareness, connectivity… We empower the fighting spirit. This is what I love about the UFC.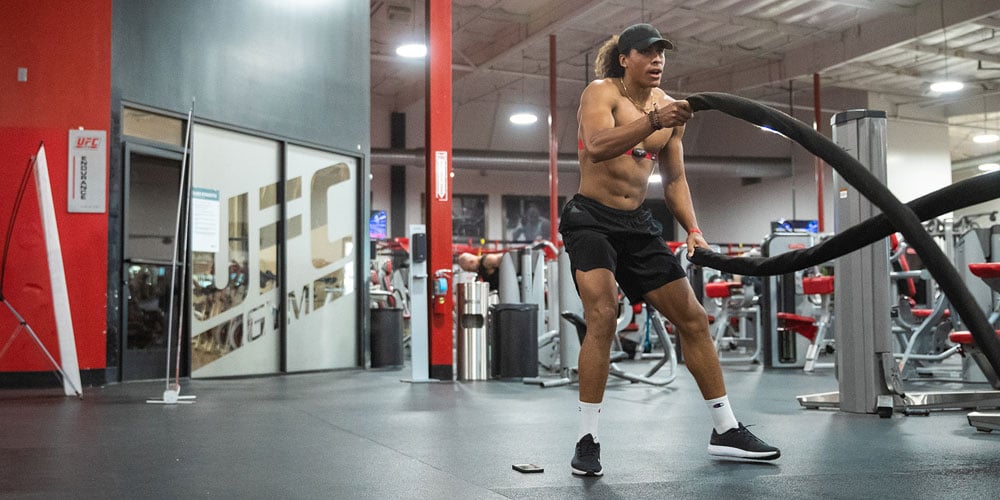 "It's through their direct coaching environment that allows that UFC athlete to become the best version of themselves and really find out what their core weaknesses are. Without weakness, you cannot inspire to become great at anything you do.
"We all have weaknesses. Without being able to identify them and really understand how to close the gap on them, it's very difficult to become the best version of yourself.
"The UFC fighters become very humble in these fight camps. They go through a journey together where they understand and overcome those weaknesses, so that when they enter the Octagon, they're the most confident and best version that they've ever been in their life.
"I love to embody that characteristic. Isn't that fight parallel to life?"
Find the balance between investing in products and people
"You can't go wrong if you make decisions on what you think is best for the consumer and the team members," says Adam. "Every cost is going through the roof, so you definitely have to make sure that the offering you have is worth the money. We decided, in some cases, to offer more and take our prices up in a complex time."
Some of the new investments at UFC GYM include cryotherapy, compression, red light therapy and other services, but it's also about the people.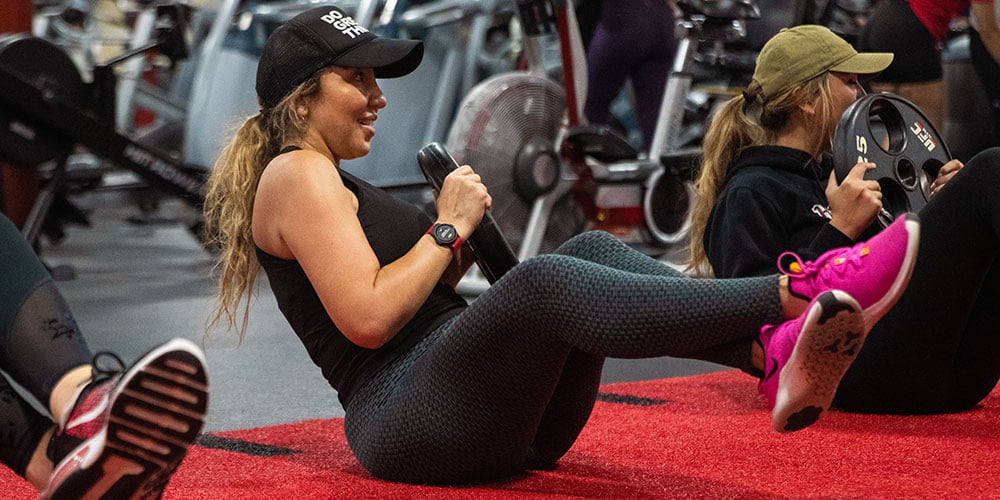 "The complication today in our industry is not the innovation of gyms and facilities, it's the passion of people in those gyms and facilities," Adam continues.
"Without the right people, you can never perform. If you can find the people that really care about the members and the company, those are the difference-makers."
Decisions that make the difference in moving a business forward
"As we looked at how to apply authenticity and move the business forward, we were very aware that it was so much about how to connect the consumer to each other, to the consumer, and to other gyms. So we made these decisions… One was recovery [services] – the holistic form of the workout. Not cheap. A gamble. But it seems to have paid off.
"The other one is to make sure that we all become customers of our brand and we understand what we're looking for in our personal workouts. How does the coach coach a class? How is that demonstrated and is it happening at the level that you want to happen?
"I've got news for people: I don't care what company you're in, there's always stars that are going to be great, but there's always going to be opportunity.
"So how do we increase the expectation around the level of how a class is instructed and performed? And then how do we connect the consumer to the coach, to the company and to each other?"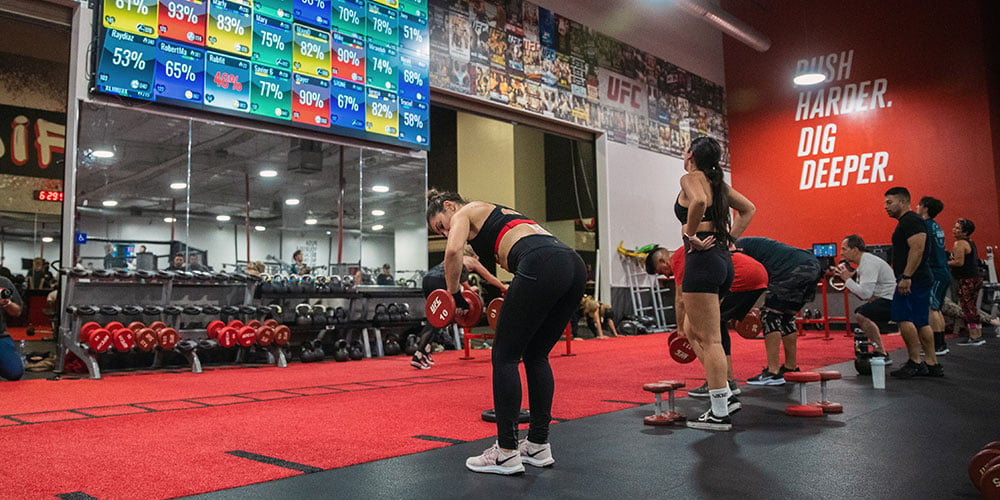 Why UFC GYM is investing in Myzone for its staff and members
"We went out and invested into mics, better music, and Myzone," says the UFC GYM president. "We're doing this globally now. Coaches can now have, in their Myzone family, all of their clients, and connect with them on a much broader level.
"They know when they're outside of the club and when they're on their own, so when they come in for the session, the coach can pull up their Myzone, look at their client, and create competition as well as seeing how many MEPs were earned in-between sessions.
"It creates that connectivity. Then customers start competing with other customers, and now you have something that's very special and very unique.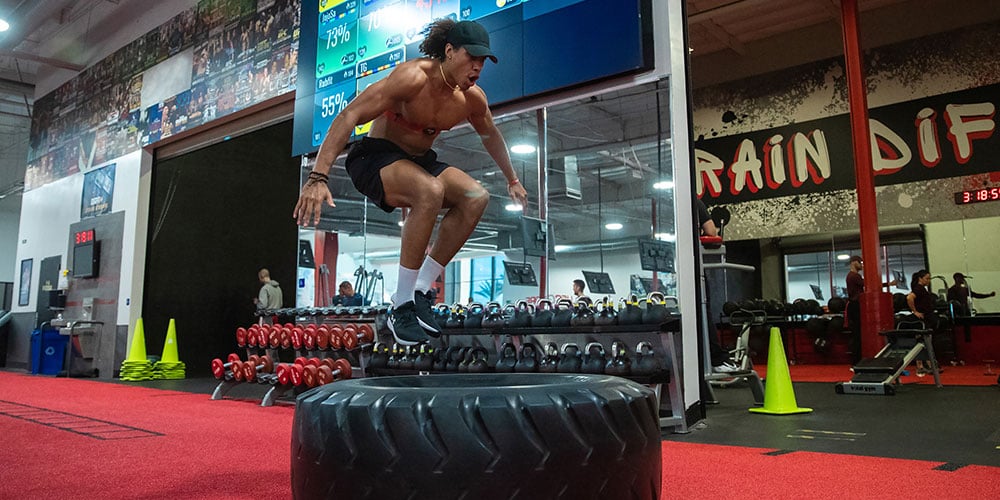 "It didn't cost a lot of money," Adam continues. "What it did was connect the dots; the void in our industry. This, to me, is what needs to happen in higher cost facilities in order to thrive in the right way.
"The connectivity for the consumer through technology; the connectivity of the coach, and the connectivity from client to client is going to be very important."
Find the full episode below.
UFC GYM president Adam Sedlack on the Escape Your Limits podcast