The top 4 fitness takeaways of FIBO 2022
4 min read
Thursday, 21 April 2022
If you're passionate about an industry, trade shows are the best. The long-awaited return of FIBO has not disappointed. Here are the top four fitness takeaways of FIBO 2022.
If you want a td:lr for the main points, skip to the end or hit this spoiler alert. FIBO has shown that this is the industry of the people, for the people. In fact, cutting straight to the chase, this whole article is about people.
As an industry, we have the best people, looking after the wellbeing of other people, for the future of – guess – people. FIBO cemented the fact that communication is king and every individual is important.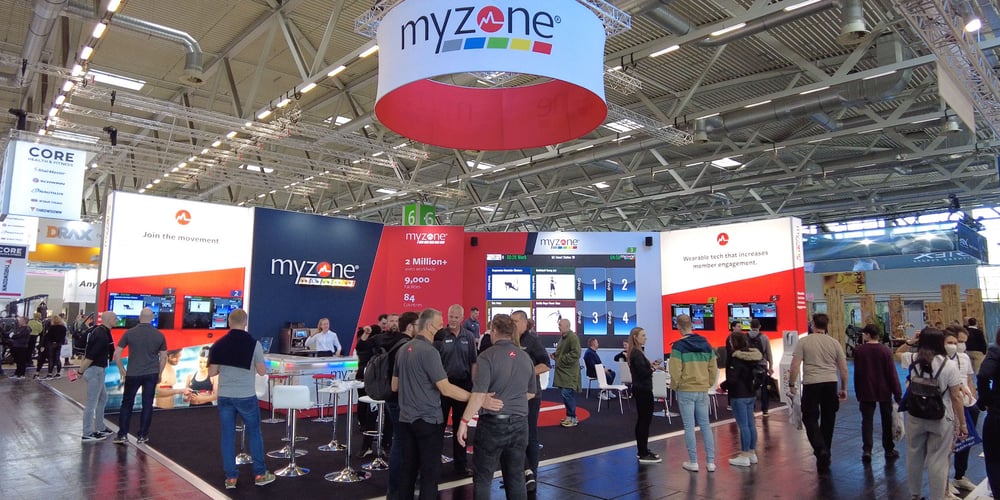 Digital fitness is more than you think it is.
We've come through a time when a remote class solely meant Instagram or Facebook Live in the face of adversity. Myzone launched MZ-Remote to get more people moving, ensuring you never train alone, and FIBO has proven that there's so much more to come.
Whether it's using the MZ-Remote platform to train sports teams in preparation for international duties, motion-tracking video walls in gyms and hotels to gamify movement, jumping into an Echelon class, or taking on any workout with your favourite app integrations, digital isn't 'a thing' anymore. Digital is everything.
Gym communities don't want to be funnelled into one platform. Whether you're looking to host a single class or create a schedule to boost gym membership sales, no single cyber size fits all. Partnerships and integrations are what's going to make the difference.
While community often refers to thought sharing and keeping in touch in the social sense, there's technical teamwork that's needed to be the best you can for your people.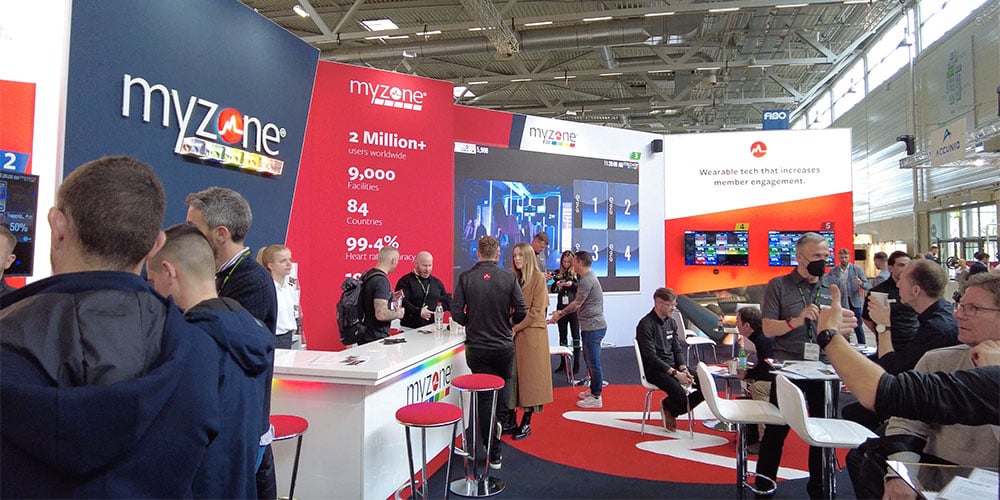 My personal favourite trick touch from this year's FIBO was hearing about how Myzone business development manager, Jose Parshad, found a way to personalise his Garmin watch display to match the Myzone heart rate zones exactly.
It's little details like this that get more people's tech aligned with what you do, and the shared benefit from both functionality and talking points is incredible.
Don't underestimate the value of events.
People need people. What's amazing was the number of FIBO attendees on the Myzone stand saying "oh there aren't as many people at the show as the last time I came." Then, almost within the same breath, explaining: "It's taken me 20 minutes to get from a couple of stands away to here."
While event numbers are still increasing back to what we've known in the past, there's never been more demand for the event catch-up conversations and recognising familiar faces. FIBO was a huge success.
Travel around each hall took much longer because every conversation is so valuable, from a personal and professional standpoint. Things happen at shows and events that don't happen on Zoom and Microsoft Teams. Don't forget that.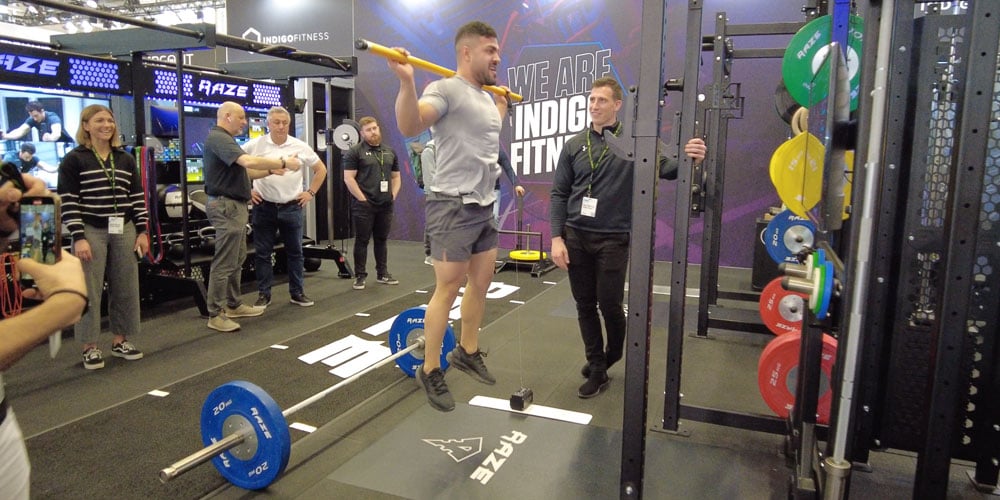 Smart programming is in demand.
Plug and play is the only way. That doesn't have to mean off-the-shelf, half-baked programming. The right tech offers opportunities to add your bespoke take on class programming that offers the most value all-round.
Operators and fitness professionals these systems that take work off their to-do list so they can focus more on other essentials. Whether it's assisting on form in-class or having more time to focus on other aspects of soft skill support, automating instructional and educational elements is essential.
Launched at FIBO, the MZ-Smart Station means coaches can implement individual instructional videos for up to 12 stations, preventing any confusion on what exercise participants need to be doing.
Smart Station automates the guidance and expertise to keep more people moving through circuits in safety. Embrace the technology that fires up class participants and rewards every effort.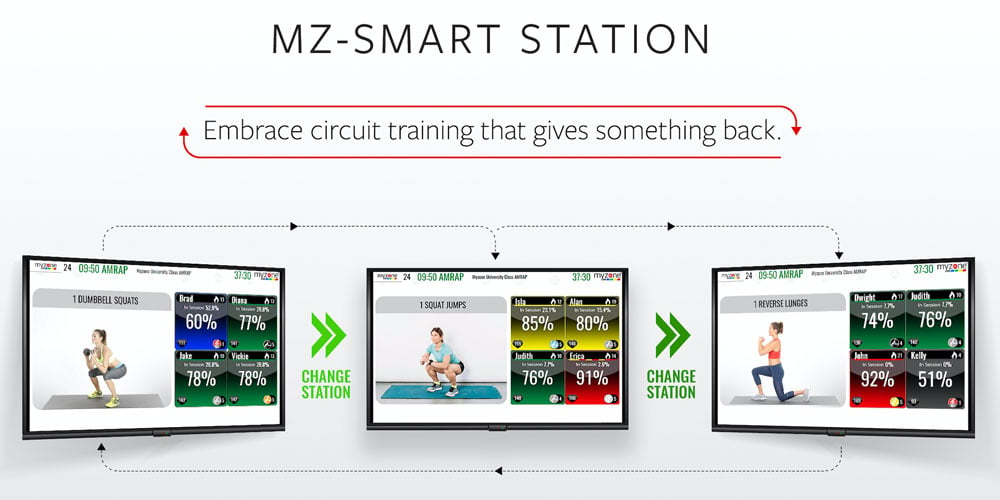 What's the biggest takeaway of FIBO 2022?
Comparison is the thief of joy. Stop thinking along the lines of "FIBO wasn't the same as last time." You're right – it wasn't the same. That's not all, though. Your members aren't the same. Most facility offerings aren't the same. There's every chance that you're not the same.
This year's FIBO offered been a mass of positivity and opportunity. There's growth on the horizon and there's never been a better time to raise our standards in providing more for every community.
Across the whole of the fitness industry, we're a supergroup more than we ever have been. We're the entire Marvel locker room in the fight against the Thanos of physical inactivity and the mental detriment that comes with a sedentary lifestyle.
The biggest takeaway from FIBO has been that we're all stronger together. Instead of thinking in silos and living with blinkers on, let's get more people on the team.