Everything you need to know to train like an NFL player
5 min read
Friday, 10 February 2023
At quarterback, running back, wide receiver, or any position across offence, defence, or special teams, fitness and endurance in the NFL has to be on point.
How does the effort you put in stack up against athletes and players on the gridiron? Through heart rate training, and by fitness test combinations such as V02 max or shuttle run set-ups similar to the beep test, you can gauge the ultimate measure of your own performance
Read on to find out where the effort counts in the National Football League.
What are the NFL fitness staples?

The National Football League ascertains fitness levels of athletes through a series of physical tests, known as the NFL Combine. This takes place before each season, as players are scouted and tested to understand suitability of joining any team in the NFL Draft. The criteria measured includes:
The 40-yard dash – an athlete sprints the distance in a test of acceleration and speed, from a starting three-point stance (two feet, on hand on the ground). Split times are also recorded so the result features three different outcomes in total.
Wide receiver, John Ross, holds an NFL scouting combine 40-yard dash record of 4.22 seconds.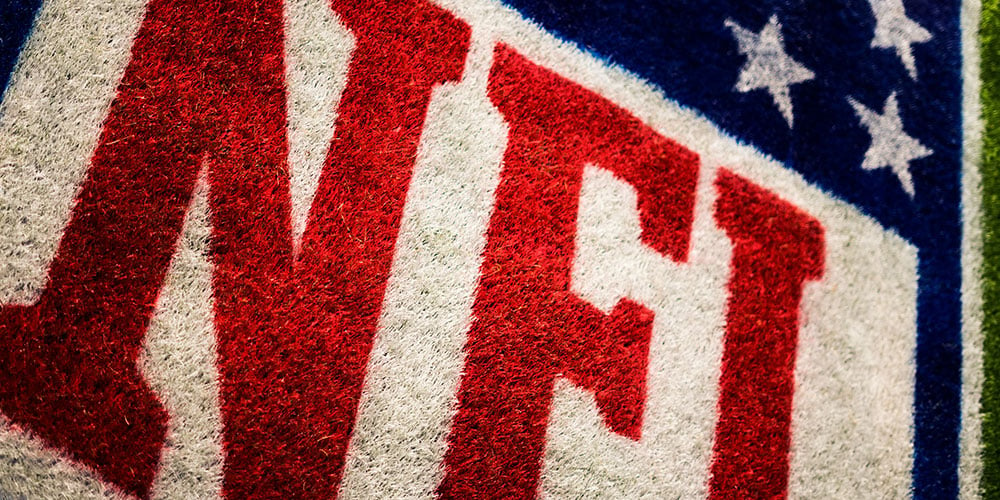 Vertical jump – also known as a Sargent jump, the vertical jump is a great test for explosive power and lower body strength. First, an athlete's standing reach is measured, before they crouch and jump on the spot to touch the highest point on the measurement scale (depending on equipment).
Wide receiver, Chris Conley, and cornerback, Donald Washington, both hold NFL scouting combine joint vertical jump records of 45in.
Standing broad jump – similar to the above, only with added forward momentum. Line up on the jump line, jump forward for maximal distance, and take a measurement from the nearest body part upon landing.
Cornerback, Byron Jones, holds an NFL scouting combine broad jump record of 12ft 3in.
Shuttle run – from a starting position, this is where reaction times and acceleration really come into play. Athletes shuttle in one direction before switching back on themselves to a marked point and turning a third time to finish with a sprint in the direction they started. The test is performed to the left and the right of the starting position, with participant's average of the two recorded.
Cornerback, Derrick Martin, holds an NFL scouting combine 60-yard shuttle record of 10.69 seconds. Cornerback, Jason Allen, holds an NFL scouting combine 20-yard shuttle record of 3.81 seconds.
Three-cone drill – a test of speed as above but with more focus on changing direction, this is just as much of an agility test combined. Three cones are placed in an L-shape, with athletes starting again in a three-point stance, before running a pre-determined route around the cones as quickly as they can.
Wide receiver, Jeff Maehl, holds an NFL scouting combine three-cone drill record of 6.42 seconds.
Bench press – the renowned test of muscle and stamina with a barbell, athletes must lift 225 pounds (102 kg) as many times as possible.
Defensive tackle, Stephen Paea, holds an NFL scouting combine bench press record of 49 reps.
Training alongside NFL Hall of Fame athletes
What brings together regular gym members and superstar NFL athletes in a mutual respect of effort and achievement?
Todd Durkin is the founder of Fitness Quest 10 in San Diego. He's trained NFL legends such as Chargers running back and Hall of Famer LaDainian Tomlinson, Super Bowl winning New Orleans Saints quarterback Drew Brees and running back Reggie Bush, and former quarterback of the Arizona Cardinals, Carson Palmer.
"I want my pros to train right next to the Joes," says Todd. "We have grandmas and grandpas, literally in their 70s and 80s, training right next to the world's best athletes. I love that. Why? Because the grandma and grandpa, they want success just as much as the pro athlete."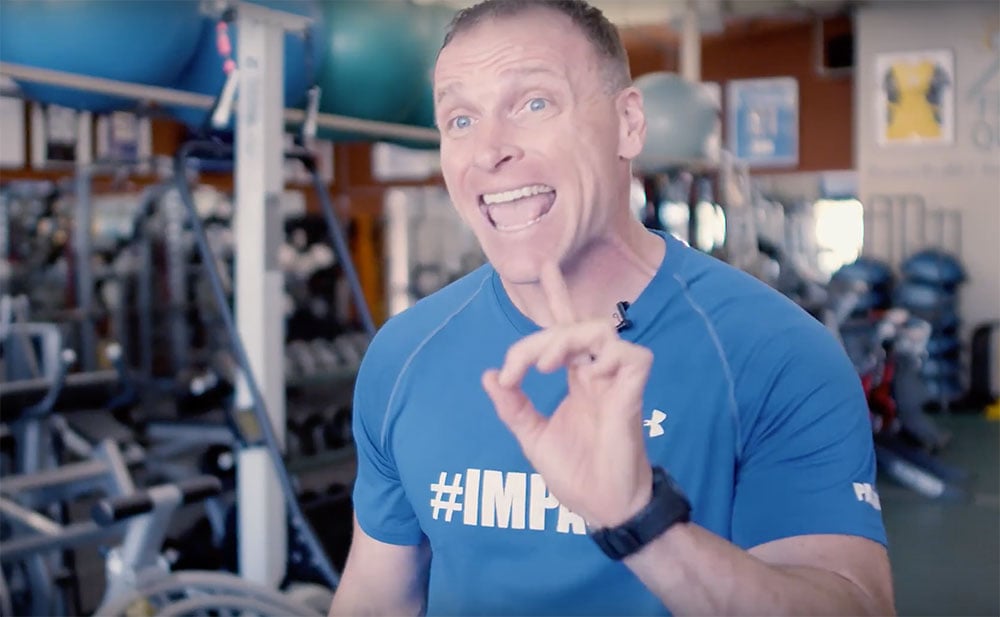 So how can older adults in the gym compete with athletes in their prime? Myzone Effort Points (MEPs) ensure that every individual's effort is rewarded.
Any one person's 70% of their maximum heart rate is as challenging to achieve as the next person's 70%, because it's tailored to them as an individual, as Todd continues to explain.
"The awesome thing about the MEP points is that it really kind of evens the playing field. The intensity of grandma at 70 years old – she might be working just as hard as one of the NFL superstars of MVPs.
"It's a fun way to look at numbers. Numbers give us feedback and feedback is the breakfast of champions."
It's not always just about maximum intensity in the NFL
On one of his visits to the UK, I spoke to now NFL free agent and former NFL Saints wide receiver, Kenny Stills, about the biggest benefits he finds from training and what the secret is to performance without the injuries.
He explained how looking after your body and staying in the lower zones of heart rate training was the key to the explosive performance and longevity needed to thrive in the NFL.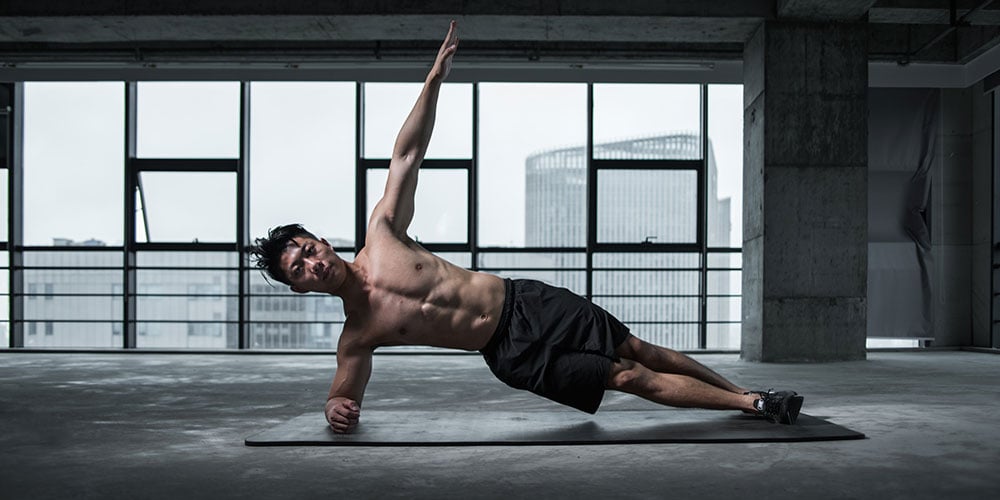 Kenny's understanding was that Olympic lifts and many traditional strength training approaches had people looking outside-in. When you start working from the inside out, everything is more balanced and there's a much lower risk of injury.
His real passion for performance on the gridiron was in training Pilates, even to the point where he'd pay for some of his younger team mates at the Miami Dolphins to take classes.
Throughout the whole of his training, Kenny has always been pragmatic in knowing that effort is rewarded.
"I think that something you have to learn to do is just get comfortable being uncomfortable," he explains. "We're challenged every day. There are little things when you're a professional and you want to be the best that you can train to get better at."
What zones should you train in for American football?
Whether a wide receiver, running back, or any athlete looking to last on the pitch, conditioning is also key. You need longevity and the explosive starts, so long distance training in parallel with hill sprints is going to be a real difference maker.
When you're training with Myzone, that's a mix of staying in greens and yellows, or hitting those high heart rate zones before dropping to the blue recovery zones, and repeat.
A Zone Match brings all of those benefits, with instructional effort zones showing exactly where you need to be, every minute of every workout. Whether it's in the Myzone app, in the gym, or on the pitch, heart rate training is a tried and tested way of improving performance and measuring what matters.
Find out more about how Myzone benefits sports teams.