The winners have been announced for the 2022 Congressional Physical Activity Challenge, in partnership with Myzone and the Physical Activity Alliance.
Using Myzone heart rate monitors, members of US Congress earned as many MEPs as possible over the course of a month. In his last year competing prior to his retirement and following last year's result for his team, Senator Richard Burr and his office staff have once again had a win with Myzone.
Burr takes the titles for Total Team MEPs and getting the most staff participants across the line for the World Health Organization's guidelines for physical activity, equating to 1300 MEPs. See below for the full results or take a look at the 2021 Congressional challenge.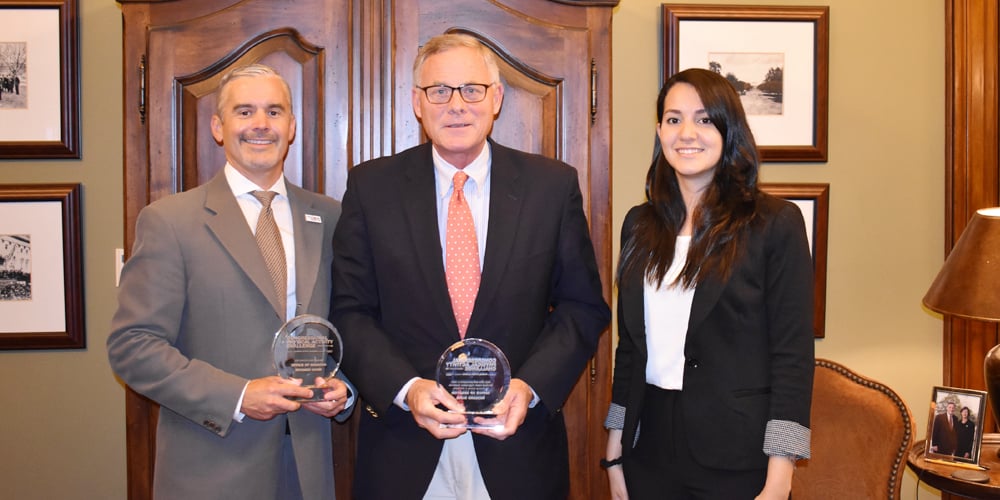 What is the Congressional challenge?
The Congressional Physical Activity Challenge is an annual, month-long competition between the offices of the United States' Congress to see who can be the most physically active. Through a partnership between Myzone and the Physical Activity Alliance, competitors use the MZ-Switch heart rate monitor to log their physical activity at every opportunity.
"After a challenging two years in the commercial fitness industry, it was wonderful to participate in the Congressional Challenge with over 400 Members of Congress and their staff," explains Mike Leveque, CEO of Myzone Americas and board member of the PAA.
"The pandemic highlighted the need for our industry to develop a better presence in DC and with local state houses and this a great way to do that."
While bragging rights for the winners come as standard, the most important thing about the challenge is that members of Congress and their staff are living the positive changes they're looking to implement.
Making policies that bring positive behaviour change requires empathy and understanding that can only be fully appreciated through lived experience. By helping to educate Congress in the importance of physical activity, Myzone and the PAA are helping make the difference that will benefit Americans for decades to come.
What do senators say about winning with Myzone?
"This year, Congressional offices competed against each other to prove their staff will go the extra mile to win the Physical Activity Challenge," said Senator Burr. "Since this is my last year competing, I'm proud that Team Burr gave it their all and brought home not one, but two wins.
"Congratulations to all of the offices for their efforts to secure those MEPs. I can't wait to see who will take over as the top ranked office next year."
"Maintaining an active lifestyle is important to stay both physically and mentally healthy, and I am proud that members of my staff worked together and won the 2022 Congressional Physical Activity Challenge," added Senator Tammy Baldwin, who won the category of Highest Average MEPs.
For the full details see below, and for more information on getting communities moving, visit myzone.org.

Congressional Physical Activity Challenge 2022 results.

Total Team MEPs
Senator Richard Burr (137,395 MEPs) – Republican, Senate
Highest Average MEPs
Senator Tammy Baldwin (9149 MEPs) – Democrat, Senate
Top Individual Point Earner
Logan Sicker (25,278 MEPs) - Representative Michael Cloud, Republican, House of Representatives
Most office staff participants to reach the World Health Organization Guidelines for Physical Activity (=1300 MEPs)
Senator Richard Burr, 30 participants, Republican, Senate