What drives positive change to fight gender bias in fitness?
4 min read
Tuesday, 8 March 2022
While International Women's Day does an incredible job of raising awareness for women in fitness and other business across the corporate sector and beyond, we should also keep in mind that every day should be empowering women to grow and outperform expectations
With this in mind, we've talked to three industry-leaders to ask what drives positive change to fight gender bias, and how can we do better over the years to come? Meet Jennifer Halsall-de Wit, COO of the Women In Fitness Association, Saly Marone, international training specialist at Basic-Fit, and Rachel Young, director of business development for Myzone EMEA.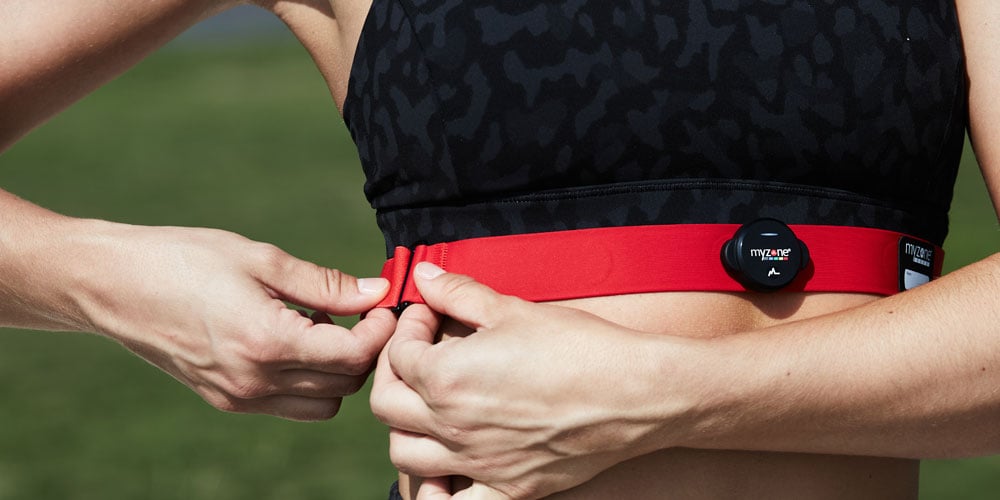 What are the drivers of change to increase support for women?
"The pandemic has made us all more aware of the value and importance of people and the value of ourselves," explains Rachel. "Women are speaking up and out to create a better now, and a better future for those who follow us. Progress has been slow, but a step forwards is a step forwards."
Similarly, Jen recognises the power of seeing women speak up. In particular, the importance of those in senior positions in supporting the equality agenda, as she states: "When there are more women in leadership positions, the company naturally shifts towards gender balance in all positions.
"Female fitness professionals understand that they can be role models for other women and that they can better relate to women when it comes to body image or lifestyle."
Mindset and behaviour change doesn't come easy, especially when opinions have been steeped in stereotype for so long. Saly is no stranger to this, and also recognises that we aren't there yet: "There is a lot of work to be done before you have a fitness industry where it is no longer about gender but about being a valuable asset to your organisation."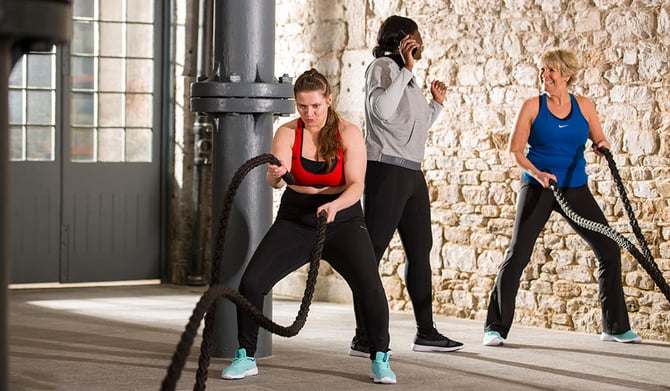 What are going to be the biggest changes in fitness for women over the next decade?
"Today our free weight areas and strength zones are just as full of young girls as young men; this was unimaginable decades ago. These changes in our clubs reflect the changes to come in the governance of the fitness industry and general," Saly reflects, giving a nod towards how she foresees more women on industry boards in the coming years.
Jen also believes the future will be positive, stating: "We are changing and the world is changing. I think it is a great thing to watch our society break out of old stories and shed roles that are limiting and damaging."
However, all three of these successful professionals recognise the need for continued action if we are to continue to see progress.
"There has to be a conscious decision made for the sector to be more open minded and think outside of the box when recruiting," Rachel explains. "We have to keep pushing harder for gender equity and ensure that we have the right people, in the right place doing the right thing."
This highlighted need for greater DEI consideration during the hiring process, and the associated benefits, is supported by a recognition among many firms, and that's reflected in policy change that we hope to see more of.
"We are going to see a bigger commitment to DEI work and through that commitment our companies will become more innovative, strategic and profitable," Jen predicts. But expecting these social changes in direction by organisations is not enough alone.
"We need to accelerate our work and support in this area," Jen concludes. This leads to the big question we should ask ourselves – are we doing enough to accelerate this change in equality? And, what more can we do?
What can you do to better support yourself and/or other women in your business?
To help support those women in the fitness industry looking to progress this change, here are three insights from the frontline of empowerment.
Rachel: Be authentic and committed to creating a better world now. Speak openly and honestly and call out bad behaviours, attitudes or negative use of language. Know you are worthy, appreciate and value yourself. Never settle. Shake things up, challenge the norm and refuse to be average!
Jen: Make time for yourself. It is so easy to be pulled and absorbed by the needs and expectations of others, but this shouldn't be your centre. As women, we owe it to ourselves and to the world to be able to answer the following questions:
Why am I here?

What impact do I want to make?

How and I going to do it?

Who do I want to be in all of my different roles?

What are my values?
A purpose-driven woman is unstoppable and we need more of them.
Saly: Just wear your "go getter" coat and don't focus too much on your female gender!
Don't forget, if you're a women in the industry you connect, network, and support other women in the industry via WIFA's global community, with a free six month membership. And, everyone can help roadmap future gender equality initiatives by taking part in Global Alliance and WIFA's Gender Diversity in the Fitness Sector Survey.
International Women's Day is a globally-recognised date that celebrates and promotes visibility of women's achievement, while tackling inequality across all sectors. That said, let's do more to make sure that we hold these values close to heart and at the forefront of our actions every day, everywhere.