Myzone is proudly teaming up with the Women in Fitness Association (WIFA) for its Run the World campaign this October, helping to empower women in the fitness industry and raise money for charity.

Empower women in fitness around the world.
Run the World is a virtual race taking place twice a year, powered by WIFA. This October, anyone can get involved to move and fundraise, with the registration fee from participants going straight to the Breast Cancer Research Foundation. To take part, register here.
"The first step as part of a much bigger relationship with WIFA, Run the World will bring global communities together and enable more people to monitor their experiences for an even greater sense of achievement," explains David Stalker, CEO of Myzone EMEA.
"Using Myzone heart rate monitors means that the combined effort of all participants will drive further interaction, engagement and awareness for every race participant and sponsor. "The fact that all the effort involved brings benefit for the Breast Cancer Research Foundation is something we're all incredibly passionate about supporting.
"I'd also like to congratulate my colleague Rachel Young on her new role as a WIFA global ambassador. I look forward to working together in empowering people around the world."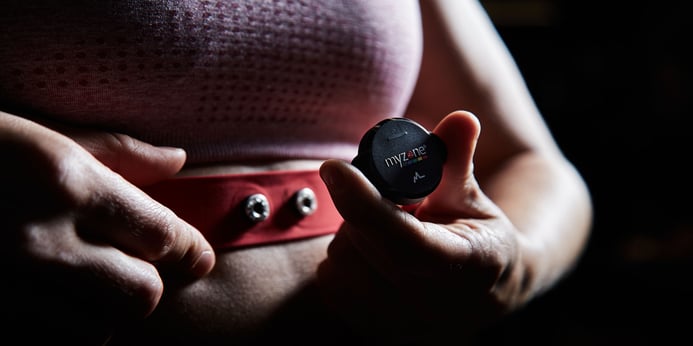 Growing a global community.
With support, equality and inclusion at the core of what WIFA does, Myzone is proud to back its members' professional growth and help build the community through movement.
"WIFA is very enthusiastic about our collaboration with Myzone," says Lindsey Rainwater WIFA Founder and CEO. "As a fitness industry organisational leader, we appreciate their willingness to step forward to support women in fitness by helping WIFA grow our global community."
Created to champion one another through support and collaboration, WIFA was founded on highlighting any women's ability to achieve her ultimate potential.
"Networking is our superpower here at WIFA," explains Jennifer M. Halsall, chief operating officer and co-creator WIFA LEAD. "We're here to connect empowered people across the world. Only good things come when we unite towards a common goal and create power, solidarity and a spirit of togetherness."
"We are still looking for additional sponsors and partners to help make this race BIG. This is a call to action for anyone our sector who wants to support WIFA, Breast Cancer Research. Donations are great, but we also want participation, get a team together, get your whole company onboard. The more participation we have the bigger the impact! If anyone is inspired to join as a partner, please email me: jennifer@womeninfitness.org."
About Run the World October.
Run the World is a virtual race that takes place twice a year in April and October. It's powered by the Women in Fitness Association (WIFA) the Run the World race unites our strong community in movement around the world. Anyone can participate. WIFA members LOVE Run the World, but just as many non-members participate as well.
If you'd like to take part this October, visit https://www.wifa.org/events-overview.