A Hyrox affiliated club, CrossFit Cirencester, uses heart rate training to drive member motivation as they head towards the upcoming Hyrox finale in London this month.
It's just weeks away until Hyrox, billed as the world's biggest indoor fitness competition, opens its doors in London. And Myzone movers from CrossFit Cirencester will be there. Designed for everyone, this ultimate fitness event, challenges speed, strength and endurance with a series of eight 1km runs followed by functional workouts.

A Hyrox affiliated gym since February 2021, CrossFit Cirencester has 22 members taking part in the race.

"We chose HYROX because it fits neatly with our CrossFit programme; we loved the ethos and the new challenges it posed to our members. They are attending the event to have fun, experience the competition and feedback to the gym," says head coach and founder David Long.

Adding Myzone to the mix completed the picture, for CrossFit Cirencester, allowing this positive and supportive community to offer the ultimate fitness experience.

Great for educating all members.
The club prides itself on its inclusivity and specialises in special populations, rehab, sports performance, gymnastics, Olympic lifting, mindset training, nutrition and breath work. This diversity of client however means that not all members have a strong base knowledge around fitness principles, such as recovery principles.
The gym integrated Myzone three months ago and the heart rate technology has helped members to not just build their fitness and stamina in the run-up to the event but to understand it.
"We have spent a lot of time using Myzone in our classes, teaching members about managing heart rates and perceived exertion, how they differ, when to push and when they should hold back.", says Long.
"It allows us to give great visuals for pacing, it makes the members think a lot more about how they attack their training and the coaches can be very specific with each member on the intensity required in the prescription."
MEPs are king.
CrossFit Cirencester describes itself as a community of support, education and encouragement that helps members achieve all of their fitness needs by becoming the fittest, strongest and most confident they've have ever been.

Myzone perfectly mirrors this culture and philosophy, David noted, as he spoke about how it was proving to be a big hit with members and staff at the club.

"The gym has gone MEPs mad. They are all taking part in a lot more structured activity each week and collecting data that I can use to improve the programming. Members are also doing more of our complimentary home programme. MEPs are king."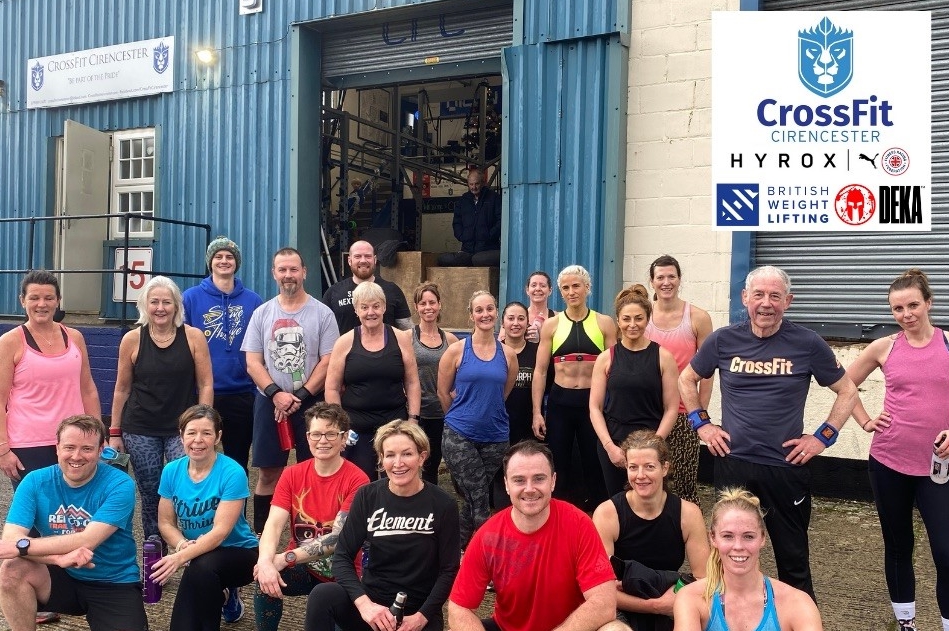 A supportive community.
"We have a wonderfully supportive and inclusive community. The diversity of our membership always astounded us. The minute anyone walks through the door, we address them as athletes and that is reflected in their self-belief and willingness to try new things."
In similar fashion, their members quickly embraced the addition of Myzone, seamlessly incorporating it into their sessions.
"It's easy to use and is a great tool for our older population. Interestingly, members use the Myzone chat a lot more than they use our Wodify leaderboard. They understand the differences in the programme now and why we can't do savage workouts every day."
The coaching staff are benefiting from the wearable too, he says.
"I'd very much suggest using Myzone if only to be able to educate your coaches. Anybody can programme a hard workout, but understanding how a week or a month of programming needs to work is a very different matter."
For more information about CrossFit Cirencester, visit www.crossfitcirencester.com and for more information on Myzone in your club email Jemma.wright@myzone.org.