A part-time gym floor coach is using Myzone to prepare for some of the toughest fitness events on the planet.
Ashley Azzopardi from Surrey is competing in this month's HYROX London followed by Spartan Trifecta (three obstacle course races - Sprint, Super and Beast) in October - two seriously challenging events for the mind and body. And as if they weren't enough, the IT manager is also cycling across the Andalucian mountains in May to raise money for socially excluded and homeless veterans.

Prep like a pro.
All of these events will push Ashley's strength and endurance to the max, so preparation is everything. Enter Myzone.
"I've been trying to do heart rate training for some time using various different apps and devices, but couldn't find anything that would let me know when my heart rate was changing during my workouts. Most of them just gave me the results afterwards. I was constantly having to look at my device or app to check my heart rate, which was causing it to spike and was messing up my training."
Luckily, Ashley came across Myzone at a Spartan event last October.
"I tried Myzone during the race and really liked the fact that it didn't feel like I was wearing it, especially during the water obstacles. My wife secretly bought me a MZ Switch at the event and gave it to me for Christmas. I've been working out with it ever since and it's really benefited my training. Using Myzone has helped improve my endurance and increase my speed."
A better game plan.
Pacing yourself is crucial to successfully completing extreme events like these and Myzone is essential for helping Ashley plan for race day. It's all about tactics. He knows that if he pushes too hard at the wrong times, he could crash out of the competition.
"Myzone has really helped me with my game plan. I can target my training. HYROX London is coming up in a few weeks and thanks to Myzone I know which exercise stations make my heart rate spike. The burpee broad jumps kill me, so I have to slow my runs down before I approach the station so I can get through them and keep my race time up overall."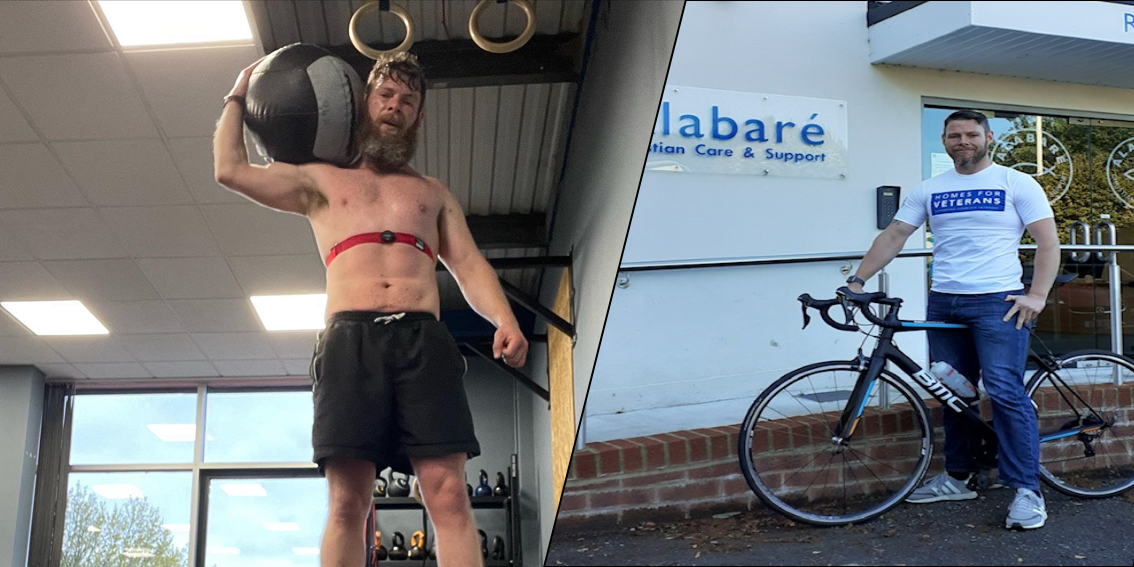 Consistency is key.
As a committed athlete, Ashley exercises every day. He admits it's not always easy, but Myzone keeps him on track.
"I know I've got to train every day, but sometimes it can feel like a chore. This is when the Myzone challenges really help. When one of my connections invites me to take part in a challenge, it's not just about training anymore, it's about beating the person at the top of the leaderboard. Everyone can compete - you don't have to be a super fit athlete and it's fun to be able to push each other along."
Next month, Ashley will cycle 487km over five days through the Andalucian mountain range to raise money to support vulnerable veterans through housing, training, volunteering and employment.
"I come from a military family so this charity is close to our hearts. My dad will be driving the support van while I cycle and I'll be wearing my MZ Switch all day, every day."
You can learn more about Ashley's charity cycle at https://www.justgiving.com/fundraising/ashley-azzopardi