According to ACSM's Health and Fitness Journal, wearable's have trumped the top spot for trends in 2019, so there is no question why so many clubs are turning to Myzone to provide a solution that will help engage their members and keep them coming back month after month.
Owner of Amp Athletic, Steve Mellor, discusses his decision, and the benefits associated, from implementing Myzone into the dynamic of his facility, from the beginning.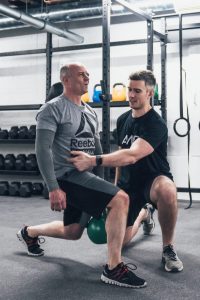 "People wear the Myzone belts and get obsessed with it"
"We have been using Myzone since we opened AMP Athletic just four months ago and have been really pleased with how much the members enjoy the challenges and leaderboards. Like many things, you cannot expect it to be a raging success without promoting it and working hard to engage with members. However, we have worked to include Myzone in all the sessions that we deliver since day 1, and regularly use it when coaching. As a result, people wear the belts and get obsessed with it!" said Mellor.
In the beginning, many club owners look at wearable technology solutions as a revenue spend, rather than an engagement tool. However, with the right strategy, club owners can bake Myzone into their memberships from the beginning, leaving their members to know no different.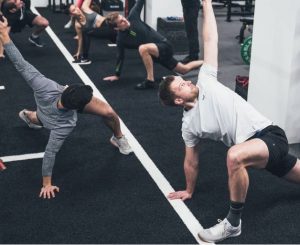 "We thought it was the right decision to integrate Myzone from the start"
"Having seen several other gyms in the IFBA use Myzone very effectively, we thought it was the right decision to integrate it from the start. We decided to champion workouts and challenges using Myzone which has proven to be very effective at getting members to learn about training intensity and HR," said Mellor.
With features such as built-in challenges, personal goal setting, gamification, and an online, social community that motivates users to sustain physical activity, Myzone amplifies the group exercise experience and provides valuable data for all training departments.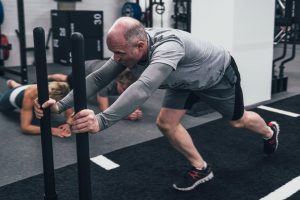 "Myzone gives a perfect way to both measure and coach intensity"
"My favorite feature of Myzone is that MEPs are rewarded for hard work. This is not a feature per se, however, it's an essential part of getting fitter and stronger. At AMP, we believe in challenging people to become more Athletic, and to us, this means becoming fitter, stronger and happier through exercise. At the heart (no joke intended) of this is intensity, learning when to push hard and when to recover to maximize your output in the training session. With intensity you get results, and Myzone gives a perfect way to both measure and coach intensity," said Mellor.