Why is a wellbeing score essential to our future of health and fitness?
4 min read
Tuesday, 10 January 2023
The fitness industry is still seen as six packs and superhero performance. Things are changing, but the understanding of what it means to be fit and healthy is still way more stereotypical than it needs to be.

There's opportunity to be had in between sofa-bound and full-time athlete. That, too, is true of how people discover where they can make positive behaviour changes to their own lives.
Sometimes we don't know what incremental benefits bring, combining wellbeing essentials with each other that are more than just hitting them gym and eating well.
We know the benefits of heart rate training and exercise, but what other areas in life can we improve for the biggest impact?
Enter, Training Shed. Founder, Glen Thurgood, and his team have put together insights on the secrets to improving wellbeing essentials that keep us healthy and active for happiness and longevity, no matter what background you're from or what interest you have.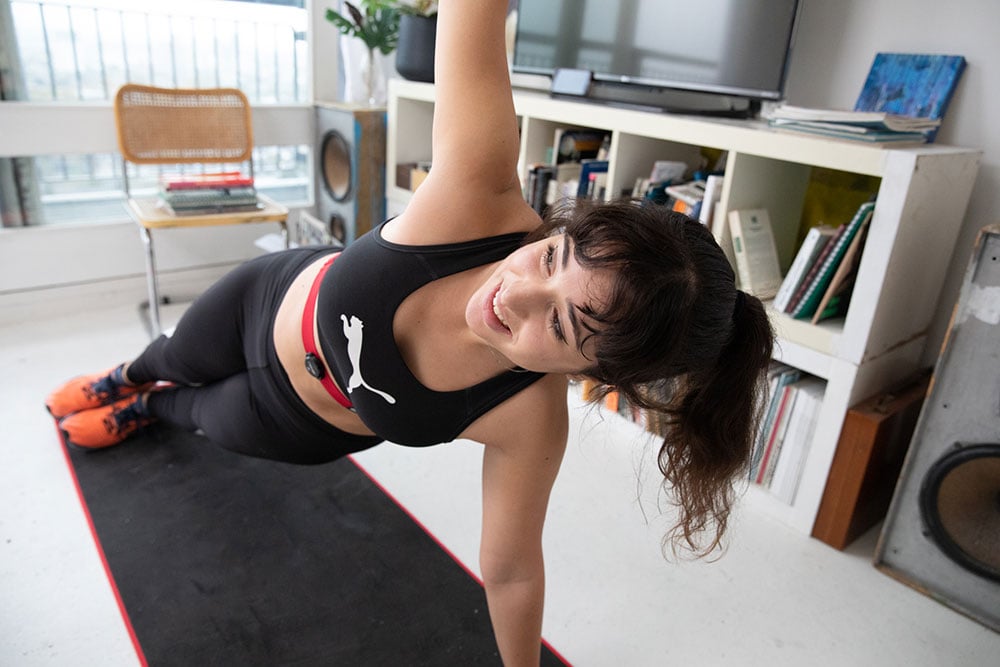 What is the Wellbeing Score?
The Wellbeing Score is a non-intrusive 20 question assessment that delves into daily nutrition, health habits and analyses functional movement abilities.
Its aim is to provide a quantifiable and constructive measure of wellbeing, from which education and suitable wellbeing solutions can be implemented.
The ultimate Wellbeing Score goal is to create positive change and measurable progress in the nation's wellbeing, evident by the increase in individual and average scores.
How is the Wellbeing Score generated?
The questions are split into three groups, centred around wellbeing essentials for the general population. This is bigger-picture than solely in the gym.
The topic trio is made up of:
Nutrition Your intake of food and drink.
Health Your body's energy expenditure and rest levels.
Movement Your body's physiological wellbeing.
In terms of scoring, while it's not a win or lose situation per se, top marks are where we should all be at for our longevity and lifestyle benefits at any age.
The goal is that we all better understand how we can rise the ranks on our wellbeing scores, in whatever ways we need to.
This scoring system will also help us, as an industry of professionals, to better understand where our communities are at and what areas of service we need to be providing to accommodate their needs.
| | |
| --- | --- |
| Wellbeing level | Wellbeing score |
| Wellbeing emergency | 0-9 |
| Below the national average | 10-13 |
| National average | 14 |
| Above the national average | 15-18 |
| As it should be | 19-20 |
Who should we be talking to?
Speaking on a panel discussion, Wellbeing Score Report 2022 - Supporters Webinar, guests highlighted how this data could be used to revolutionise how the fitness industry talks to its communities.
Traditionally and historically, the industry appeals to the converted and often asks how to engage that majority of people who don't work out. So, where does the focus lie for 2023 and beyond?
"We need to focus on the people that can't stand up unaided from a chair," explains fitness industry expert, Guy Griffiths.
"Are we, as an industry, interested in them? What we need to be doing, I believe, is thinking of those people at that top level.
"We're not going to get them in the pool or in the gym, but actually walking around a lake or pond and getting people moving around more is what the industry needs.
"From the report, we can make a difference to everyone, but could we move a few people from zero to nine up towards 14, rather than thinking 'you're not really scoring 14 so I'm not really interested in you because you won't do a class.'"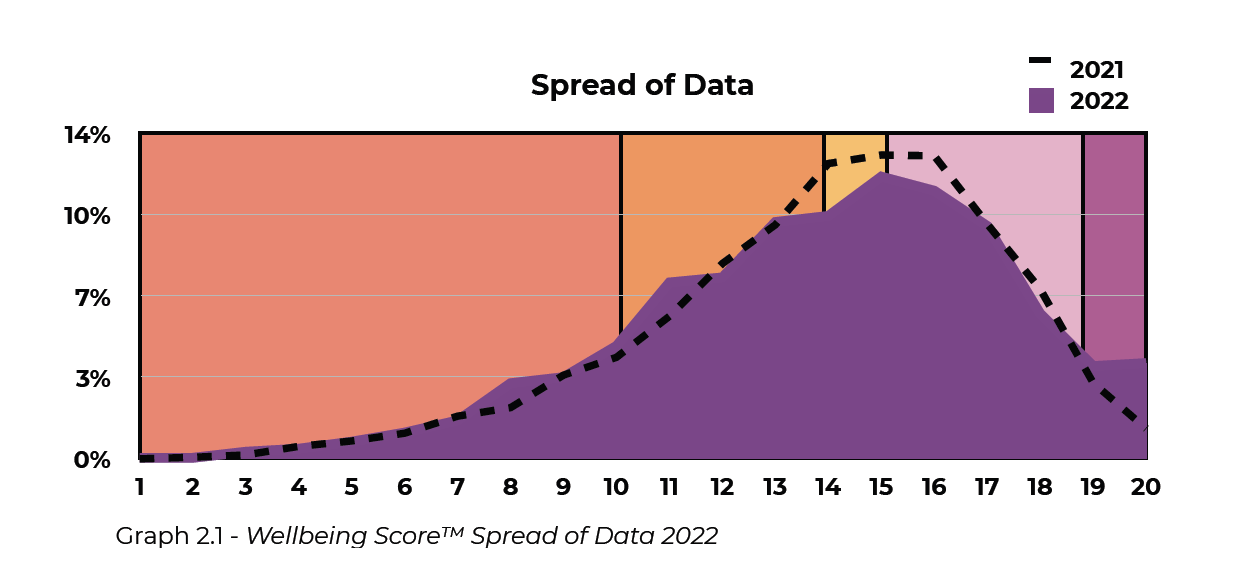 Wellbeing information for an active nation
Leslie Aitken and Roger Michie from registered charity Active Nation also echoed how a better understanding of wellbeing can bring big benefits for the unengaged and sedentary majority.
"Just going through those questions and coming out with a score makes you understand what wellbeing is," explains Leslie. "How many of our members do not understand what wellbeing is made up of?
"On a basic level, you're getting people to think differently about all of those elements of wellbeing that are a huge factor in health. Just that alone is so powerful."
"Even with the 15% of people that exercise, a lot of those 15% only actually take part in physical activity every now and again," says Roger. "You know, they're the ones that drop in and drop out.
"We've probably only got about 2% or 3% that actually consistently exercise or take part in physical activity their whole lives. The rest of us drop in and drop out, and we're classed in that 15 to 20% that are engaged.
"It's that starting point that talking point to get people motivated and get them interested, and actually give something to communicate and market to. That's where [the wellbeing score] is very valuable, because we've actually got a measure.
"Even from a funding point of view… We talk about the NHS, and there's lots of funding out there, and the main thing they're still using is body mass index.
"We know what controversy that brings about with from people all over the place. With this, we have something that we can talk about and use across the board."
To find out your Wellbeing Score, visit trainingshed.com/wellbeing-score