A friendship through fitness that can overcome any obstacle
7 min read
Thursday, 7 September 2023
Whether it's over an hour on a Spartan race or over years on a training plan, sometimes you find the perfect person to share the experience with.

Richard Slack and Richard Tasker have been on a journey of Insanity workouts, Spartan races, endless improvement through heart rate training, and how mustard can help when obstacle course racing.
Starting a new life of Insanity workouts and movement

RS: "I'm Richard Slack. I've been overweight since school, and I got up to about 24 stone in my 20s. Then I discovered fitness and the Insanity workouts. I managed to get down to 16 stone, and I've tried to keep going ever since, although I keep injuring myself and putting some of the weight I lose back on."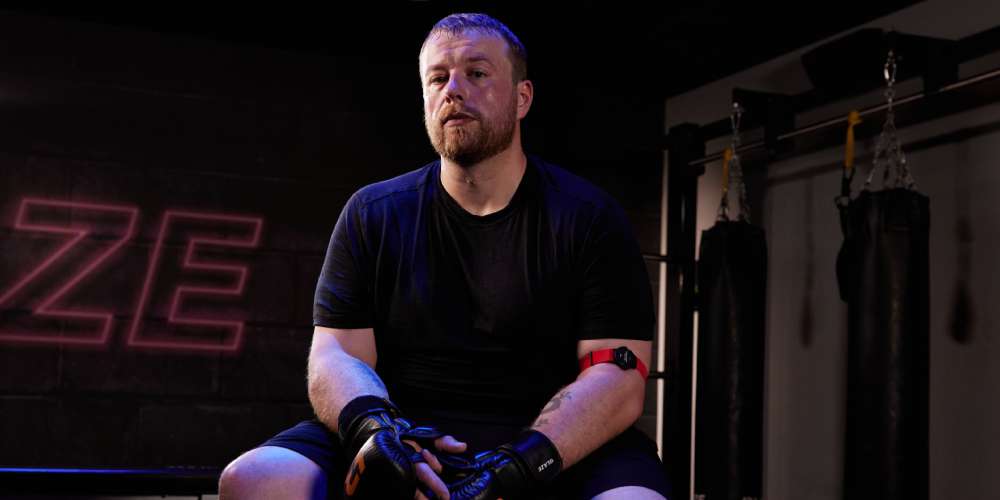 RT: "I'm Richard Tasker. I got into fitness after I'd had a lot of operations and wanted to get my life back. Other than the operations, I was due to get married at a time that I was around 17 stone, and I didn't want the wedding suit that fit me then. I took up the Insanity workouts, which I'd always wanted to do but previously I'd been too ill.
"I lost a lot of weight and got the suit that I wanted for my wedding. Then I went a bit further with my fitness and became an instructor. It's a great thing to do because my normal job is a desk job. This gives me something more active to do more often."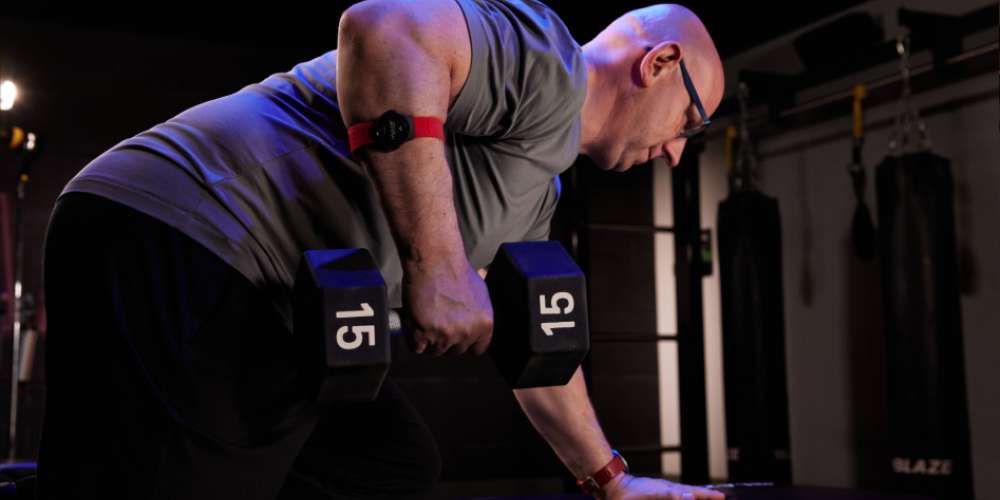 RS: "If I'm completely honest, when I got into fitness, I was a slob at the time. The motivation was there but I thought I wouldn't like it. As soon as I started doing it, I realised how much I did.
"Specifically, I discovered skipping and loved it. It's still one of my favourite ways to move now. I can't do some of the tricks without whipping myself in the back of the head but it's still fun.
"What's even better is that now fitness has become a family activity. My wife's got her own Myzone belt, too. I love it when we get to run Spartan races together."
How to positively prove people wrong through fitness

RT: "The operations I've had were due to a trapped ureter, and I ended up with kidney stones. Then I had laser therapy for them, which wasn't working, so every so often needed an operation to remove them.
"One operation went wrong and I very nearly died from it. After that I was advised not to exercise – that was boring. Now I exercise for an hour every evening and I feel a lot better for it.
"They told me not to exercise because it would reverse the effects of my treatment, but it came to a point where I thought that even if I live five years less or whatever, I'd be happier day-to-day, so sod it. It's actually worked because I'm stone free for the longest time that I've ever been."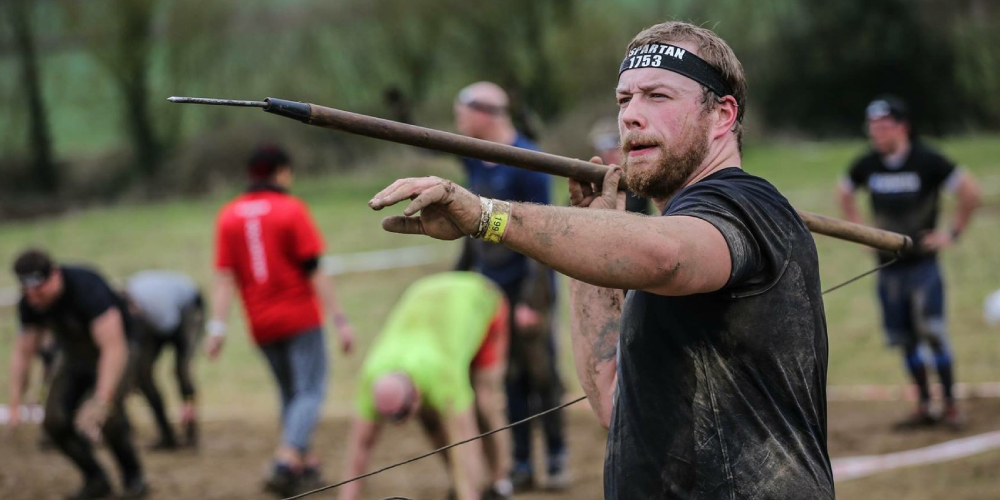 RS: "All my life I have been overweight. Everyone told me all the things I couldn't do – 'you can't play football, you can't do any sports…' I just felt the urge to prove them all wrong.
"They told me I couldn't do pull-ups, I can do them now. They told me that I couldn't do back bridges and other moves, and I proved them wrong – handstands… All that sort of stuff."
The fitness tag team taking on Spartan, race after race

RS: "We were doing the Insanity workouts and we were part of an American challenge group. The guy that runs it, he was doing Spartan races over there. I thought they looked interesting. He'd even built an assault course in his back garden.
"I'd done a Tough Mudder before but never a Spartan race. We were going to have all the English side of this group meet up to do one. Only me and Richard turned up, and we've been doing them ever since.
"What gets me round the course? I've paid for it! I need to do it. It's never really a thing between us, but I don't want to let him down. On pretty much all of the ones so far, he's had to slow down for me. I don't want to feel like an anchor.
"That's something, though… If you're even thinking of doing a race, just do it. In my state of health I thought I'd have a heart attack, but obviously it wasn't that bad."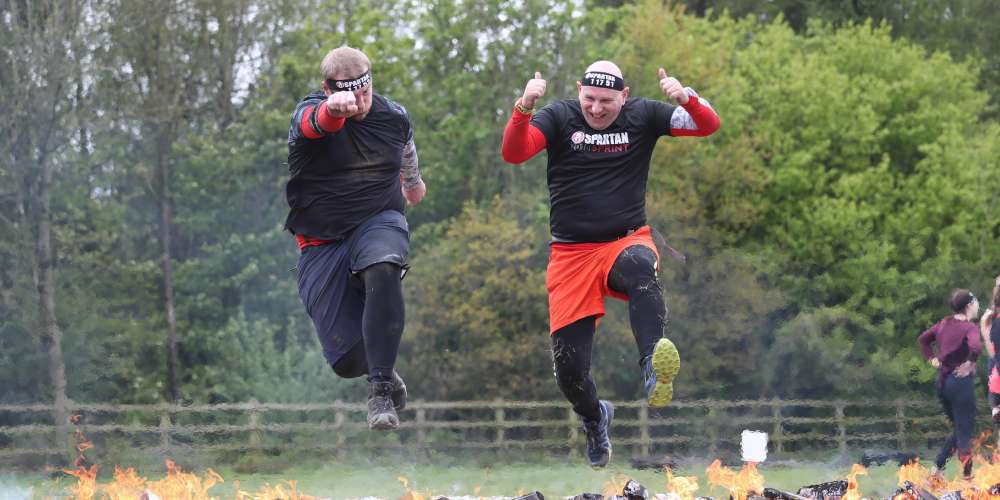 RT: "My advice is to run your own race and just do what you can. We're quite often at the back. We do these Spartans but we're by no means pace setters. Whichever of us is slower, that's the pace we go at. One race, I'd just recovered from COVID and my lungs were toast. We had to fast-pace walk most of it.
"You just drive each other on, and the people there all drive you on. The last Sprint we did, by the time we finished we had a group of five with us altogether. My son does it with us now as well, so it's bringing in the younger generation. It's good fun."
Rocky inspiration for better race performance

RT: "There's no such things as 'can't'. It's not that you can't do it, it's when will you do it. If you struggle with something, just keep going. If I can do it, we can all do it. I sound like Rocky now! I take a lot of inspiration from him.
"If you're down and out, you're Rocky 3. If you're going for it, you're Rocky 4. If you're just starting out, you're Rocky 1. Just try things, do what you can, and turn up every day."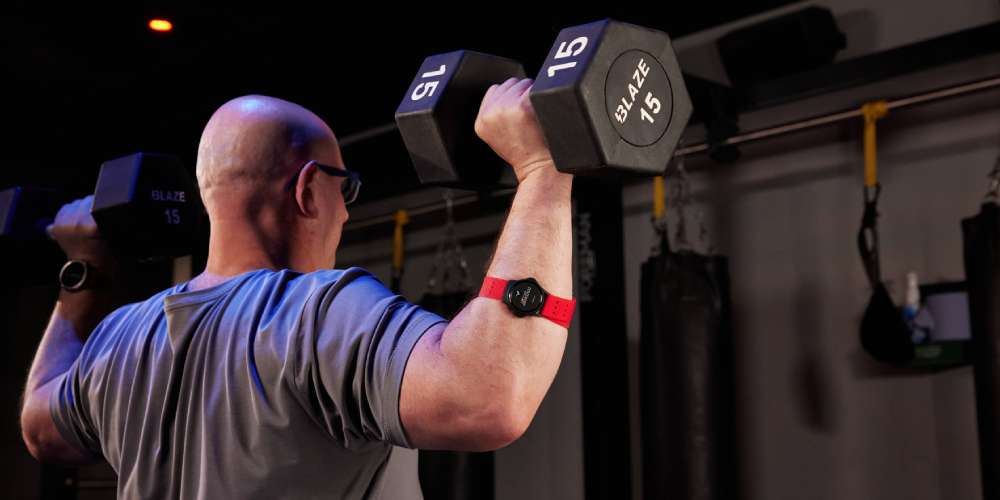 RS: "My ambition now is to get back on track to where I was a few years ago. I want to get faster times on our Spartan races, and maybe do an Ultra. We've been talking about that for years.
"We did a Spartan Beast last year and, as we were approaching the finish line we realised that if we were doing the Ultra then we'd only be half way through!"
RT: "We're always working to get better times, and we'll do an Ultra at some point. I want to perform better at the water obstacles. Because I have asthma, when I get in I start shrieking!
"It's just all about trying to get round the course faster, and hopefully being able to do the Twister obstacle. It's evaded us every year so far. It's our nemesis."
RS: "[Laughs] …Bloody thing!"
Joining a motivating and encouraging community

RS: "Myzone is something I didn't think I'd use. When we saw them at Spartan events, I thought 'Naah, I'm not going to use that.' Then I wore one, and now I've used it every workout.
"It makes every workout harder than the previous one because I'm always trying to keep it in the green and yellow MEPs zones. If it drops down to blue then I'm thinking 'go faster, go faster, go faster.'"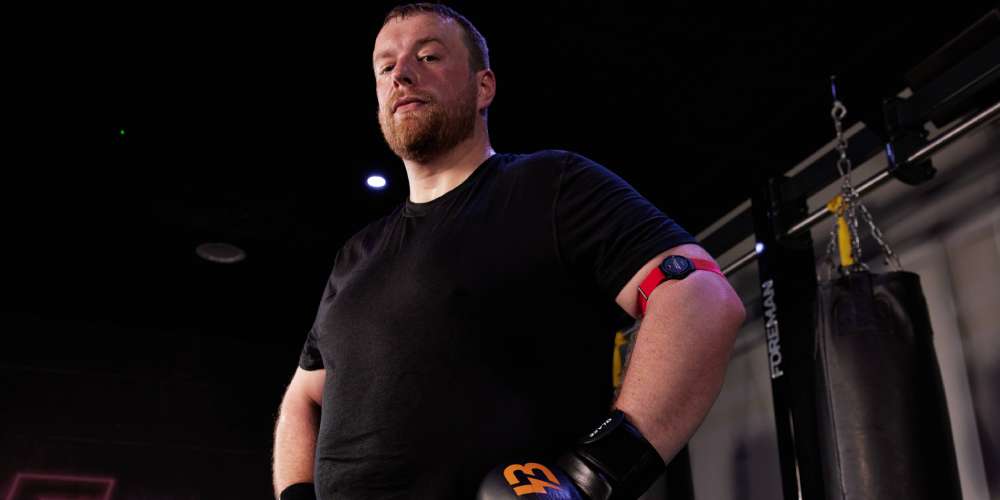 RT: "It's inspiring because you can see the people around you doing their workouts. The community's brilliant because it's something that you don't know you're getting when you buy a Myzone.
"That was a big surprise because you think that you just wear the thing, see your stats, and that's it. There's a lot more behind it. It's so encouraging."
Spartan stories of puddles and mustard

RS: "We were doing a Spartan in Windsor and Rich's dropped down to about his knee in water. There's me laughing my head off before karma struck… We got a bit further on and I just suddenly disappeared out of the blue into a much deeper puddle!
"It was like that episode of The Vicar of Dibley when Dawn French jumps into a really deep puddle thinking it was shallow."
RT: "I was suffering quite a lot of with leg cramps. We'd tried a lot of different things until I got told that mustard was really effective. We're running round the Spartan course; I start to cramp up, and Richard says: 'Here, try this mustard.' I put it on my tongue and it felt like I was breathing fire!"
RS: "My dad goes to the cash and carry a lot and I'd asked him to get us some sachets. I didn't realise I had a mixture of types of mustard and the one I passed Richard was the spicy one!"
RT: "At least it cured my cramp."
Catch both Richards at Spartan courses around the UK by getting involved at uk.spartan.com/en/race/find-race