International Women's Day and how wellness can lead to greater equity
5 min read
Wednesday, 8 March 2023
Driving progression and positivity, International Women's Day is all about how to embrace and encourage equity, everywhere.
Don't forget, everything you do to promote the benefits of International Women's Day counts.
It's an inclusive campaign that's more than just about the 8th March every year. It never stops supporting the social, economic, cultural, and political advancement of women, and neither should you.
When it comes to nurturing a progressive and performance-driven world, real strength comes from equity and education.
What is International Women's Day?

International Women's Day focuses on a collection of specific missions to help forge a gender equal world. These missions highlight the need to:
Celebrate women forging change
Elevate visibility of women creatives
Build workplaces where women thrive
Improve equity for women in tech
Forge women's empowerment worldwide
Empower women's choices in health
Applaud equity for women in sport
Read that list again. Actually read that list again. It's evident that, as an industry, the fitness, health and wellbeing space is one of the best positioned for driving positive change towards a world free of bias, stereotypes, and discrimination.
These missions are just scratching the surface of not only what needs to be done, but what is being done in many circles within gyms, suppliers and the greater community that we're a part of.
Through our internal policies and partnerships, we're driving progressive transformation alongside positive behaviour change in lifestyle choices, and there's still so much more we can do to influence this evolution.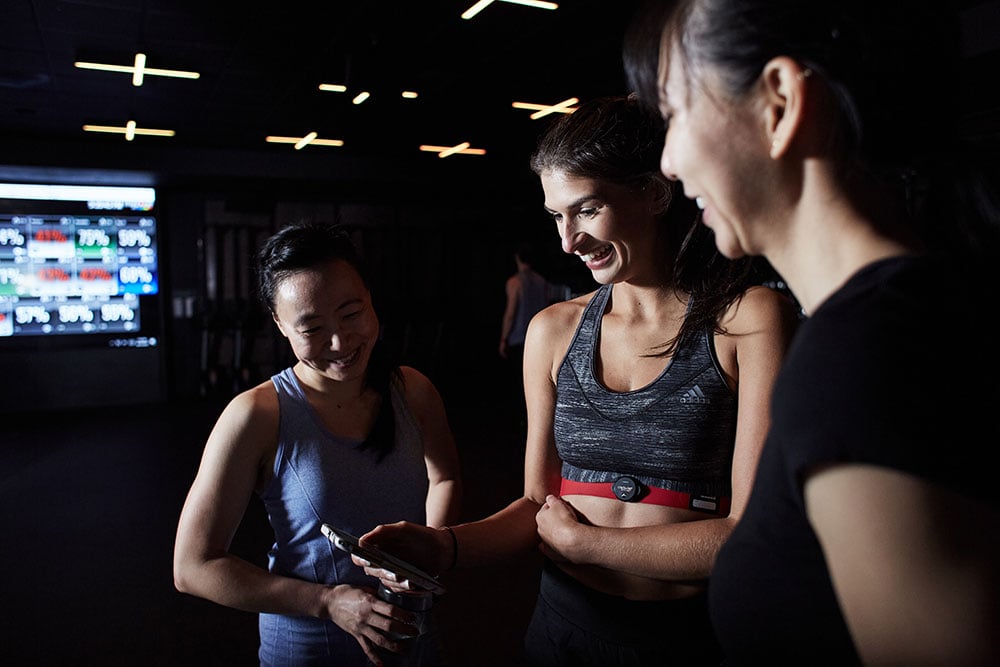 The rise of corporate wellness initiatives further extends our positive influence and, together, we can not only instigate positive behaviour change in physical activity, but support, equity and inclusion for communities around the world.
But we need to keep focussed on why this needs to happen. It's more than just an International Women's Day once-a-year thing.


Why do we need to consider and address equity issues?
The Women in Fitness Association (WIFA) partnered with Sport Alliance to research and raise awareness of gender inequity in the fitness space. Through continual effort, we can address these issues together for a better future.
"In order for a shift to happen in the fitness sector, we must commit to continually examine the state of gender equity, create equitable opportunities and policies for women and measure their impact," explains Jennifer Halsall, COO of WIFA.
The Gender Equality in the Fitness Industry study found that:
While 70% of men surveyed are self-employed gym owners, only 29% of women are.
27% of women in a leading position say their journey to leadership was harder because of their gender, compared with only 7% men.
Over 80% of men say there is no gender bias, compared with 64% of women.
59% of women think an equal gender distribution in senior leadership roles is important, compared with 35% of men.
44% of female leaders think that gender inequality in their workplace affects them negatively.
Find the full report from WIFA and Sport Alliance below.


Keeping in the health and wellness space, the study Ethics, equity, and economics: A primer on women in medicine published in the Journal of the American Academy of Physician Assistants stated that "women account for more than 70% of physician assistant (PA) students, 62% of practicing PAs, and 57% of faculty in PA programs.
"About half of all US medical students, 30% of actively practicing physicians, and 37% of faculty at academic medical centres are female.
"However, women in medicine are paid less than men for equal work effort and achieve fewer leadership positions within academia and medicine.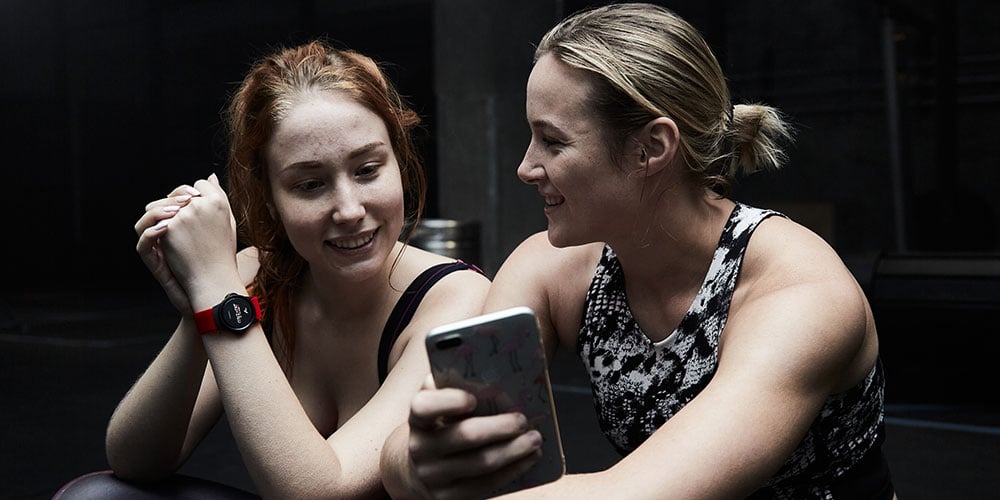 "Neglecting the skills and talents of women may lead to a workforce that fails to represent our patient and student populations."
As a takeaway from another area of the health sector, it's easy to see how that last line in particular is transferable across all areas of the profession.
What can we do to raise equity?
Your community is full of individuals and groups with real stories to tell. Together, we can understand how work and home life affects us differently, and what we can do to make the world a better place for us all.
"To empower our women, we need to empower our men," explains Khawla Saleh, Spartan ambassador and long-time member of Team Myzone.
"Our sons, our brothers, our youth, and our partners – all need to be empowered to be our biggest supporters and understand the journey a woman may embark on.
"Focus is needed on our youth to educate them on the values of a woman as a mother, sister, colleague, wife and so on."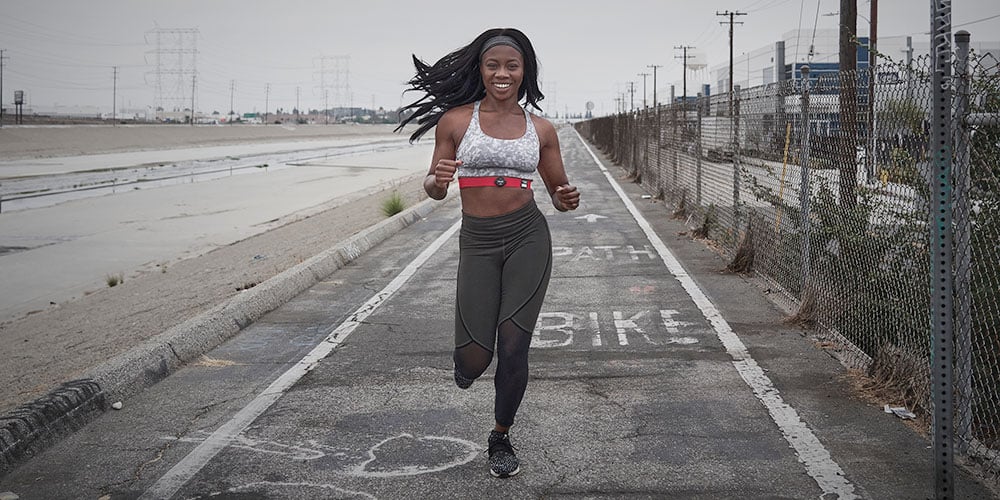 "Nothing's impossible," says Colette Reeves, chief financial officer at Myzone. "Have that belief in yourself. I always had so much self-doubt and it took others to believe in me. If you believe you're the right person for the job, don't be put off by your own circumstances.
"Don't be put off that you've got children, or that you want children. Once you start somewhere and you prove your worth, hard work always gets recognised. Hard work pays off. You can have it all. You can have a family and hold a senior position."
Find the full article about how real strength comes from equity and education.
So many people are already driving positive change for women

In addition to future potential of the fitness industry, there's no shortage of incredible effort going in to raise our game already. People such as Steph and Lauren of RU:Ready, two women empowering a whole community to move together and overcome intimidation through exciting workouts.
Similarly, making members, customers and clients feel comfortable not just in the gym but in their own skin is also the driving force behind many fitness facility leaders.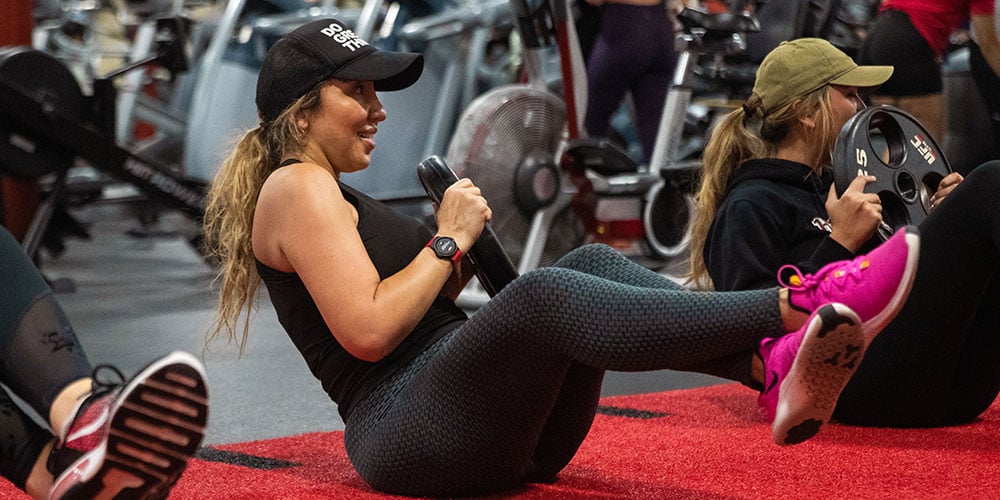 "We want to give women a platform where they feel no judgment or intimidation when they work out, which can sometimes be the case in regular gyms where men are banging heavy weights around," says Alex Knight, co-creator of Fitter Body Ladies and driving force behind a women-only gym success story.
While others in the Myzone community are overcoming personal challenges of their own as they also raise the game of those around them.
"I like the fact that I can help people all across the country, but I also wanted something more on a personal level," explains Kelly Gregory, who's working on conquering Friedreich's ataxia and becoming an inspirational leader in her community.
"So, I went out and did all the training to become a certified personal trainer."
Don't forget, general advice and support is incredible, but it's also about sharing actionable advice within our communities, such as how to go about supporting clients during their menstrual cycle.
If you have advice and insight that has helped you, chances are other people can benefit as well, even if nobody else is talking about it.
Why isn't there an International Men's Day?
Pre-empting this one… There is. It's on 19th November and it's important, too. Go and check out the details at internationalmensday.com
It's time to make the difference
Raise the profile of yourself, or of women in your community, by sharing collective opportunities, advice and achievements far and wide.
To find out more about how you can help in celebrating women's successes and increasing visibility, while calling out inequality, visit internationalwomensday.com