Time to make the most of wearable tech - 2022's hottest fitness trend
4 min read
Wednesday, 12 January 2022
Wearable technology is officially the world's number one fitness trend for 2022, according to The American College of Sports Medicine's (ACSM) annual Worldwide Survey of Fitness Trends.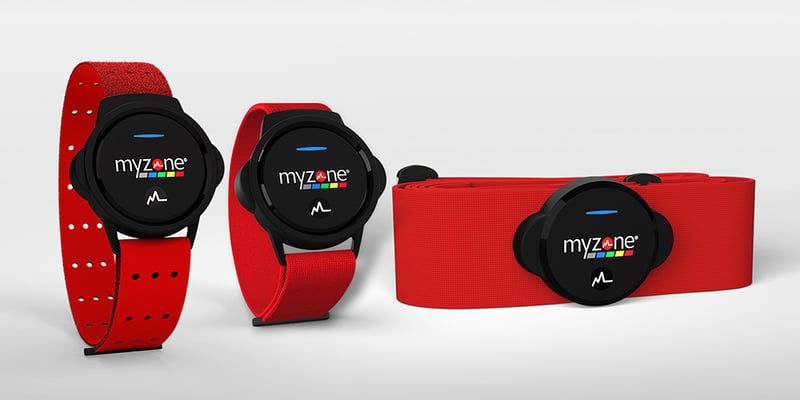 Now in its 16th year, the ACSM forecast shares the top 20 trends that will shape the fitness industry this year, with more than 4,500 health and fitness professionals identifying wearable tech - including heart rate monitors and fitness trackers - as the hottest trend for the sector.
The survey from the world's largest sports medicine and exercise science organisation is designed to help club owners make critical programming and business decisions, so it's worth taking note.
Home exercise gyms - minimal equipment or treadmills and bikes at home for solo or family events - and outdoor activities like small group walks and bike rides were voted the second and third most important trends for this year. The top 10 also includes strength training with free weights, exercise for weight loss, personal training, High-Intensity Interval Training (HIIT), body weight training, online live and on-demand exercise classes and health/wellness coaching.
Build your customer loyalty
It's not the first time that wearable tech has been voted the world's most important fitness trend. In fact, it has featured in ACSM's top three trends since making its first appearance in the survey in 2016. Why? Because wearables are transforming the fitness industry, bringing huge benefits to club owners and operators and elevating the exercise experience for users across the globe.
More and more people are turning to heart rate monitors and fitness trackers to help them reach their fitness goals. From complete beginners to elite athletes, devices like Myzone keep people motivated and engaged with exercise. It allows trainers and coaches to develop meaningful relationships with their clients, in and outside of the club, to build that all-important member loyalty.

Improve your retention
With ongoing restrictions and general uncertainty, the pandemic continues to affect people and fitness clubs across the world. At the same time, Covid-19 has heightened people's awareness of the need to look after their health. And this has increased demand for wearable tech. People want to be able to track their metrics, monitor their progress, share their workouts and be rewarded for the effort they put in, however and wherever they choose to exercise.
We know that if we make people feel good about themselves through exercise, we can improve their adherence to activity as well as their mental and physical health and wellbeing. And that directly impacts retention figures - studies show that members who use Myzone make a third more visits to a club (33%) than those who don't, increasing retention by up to 24%. When members stay committed to their goals, they stay committed to your club.
Even if clubs are forced to close because of local lockdowns, Myzone helps to engage and retain members and bring in additional revenue. It did just that for boutique studio Prime Time Fitness, as operator Nils Kuprat explains.
"We didn't freeze our memberships in lockdown. Instead, we ran a virtual club with online PT and classes. Members told us that Myzone kept them exercising during this time. In fact, only 16% of members chose to take a break from their membership fees."
Great for onboarding new clients
It's not enough just to invest in some Myzone belts and install a few screens to reap the benefits of wearable tech. Operators who benefit most from Myzone have fully embraced the concept and embedded it into their customer journey. They have full buy-in from their trainers and instructors who know that Myzone helps them build relationships with clients, track their progress and keep them accountable. They understand that heart rate training transforms workouts and that rewarding effort over fitness is a more inclusive way to keep members motivated, engaged and coming back to the club.
This means making Myzone part of your initial onboarding strategy, so every new client has access to a heart rate monitor from the moment they join, whether they trial, rent or purchase it as part of their membership package. Club owners know that once new members experience the technology, understand how it links with the World Health Organization's physical activity guidelines and how it gives them the most effective and efficient workouts so they can reach their goals faster, they are hooked.
Owners like Jamie Cartwright, founder of the functional boxing concept BOX 12 Fitness, say: "All of our new members trial a Myzone belt to enjoy the full BOX12 experience and 80 per cent of them go on to purchase a belt. The workouts are just not the same without it."
With Myzone, trainers can support, encourage and provide direction to new members from day one, helping them to stick to their fitness journey and stay committed to their goals and therefore the club.

Keep existing clients motivated
Wearable tech like heart rate monitors keep existing clients engaged with exercise. From heart rate themed classes to group challenges, training with Myzone means clients are constantly challenged and having fun whilst focused on achieving their target MEPs.
Myzone builds community and creates a buzz among clients as they sweat it out in a healthy dose of friendly competition. Trainers comment and feedback on members' activity between their club sessions to keep motivation high and to provide that vital link back to the club.
With 80% of its members working out with Myzone, wearable tech is key to the long term success of Enjoy Fitness Studio, as owner Mark Mayes explains.
"The effect of Myzone on retention has been huge. People are still trying to get to the Hall of Fame, which shows how long they have been training with us. Myzone keeps them exercising and allows clients to still feel part of the club community even when they're no longer with us. This has been rewarding because it often encourages people back to the studio."
Want to learn more about how you can benefit from this year's most important fitness trend? Request a call back.