In a world record attempt, members of London gym, Manor, are set to work out for 40 hours on the longest day in aid of mental health charity Rock2Recovery, with Myzone tracking their every effort.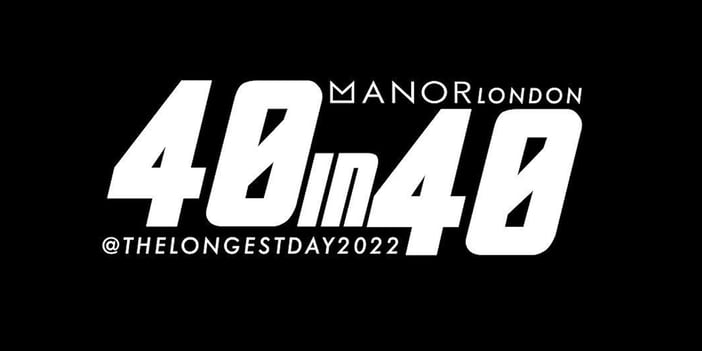 12 members from Manor gym have decided to set a new world record, and lock themselves in a basement gym over the longest day of the year to raise £40,000 and awareness for mental health.
What does it take to break a fitness world record?
The attempt, accepted by the Guinness Book of World Records, will take place from 6am on the 21st June to 10pm on the 22nd June 2022. The team of 12 will be locked in a basement gym with no sunlight on the longest day of the year completing 40 hour-long workouts.
"We wanted to raise money and awareness for this great cause," explains ex-veteran Gareth Ship, who is leading this attempt.
"I know first-hand the difficulties mental health can have on veterans and their families, and I hope our effort can play a small part in helping to change the lives of those."


Who will be taking on the world record breaking challenge?
The team members are working hard to prepare for the event, raise money and work out how to prepare for no sleep while working full time in their respective jobs. The team consists of:
Rhys White, Gareth Ship, Lucy Bills, Mimi Gardener, Irma Beruckaite, Callum Hogarth, Ollie Medwin, Lauren Sullivan, Charly Eggleston, Ed Straker, David Bowers, and Alex Simpson.
"We're so proud and excited to support such an incredible event for such a worthy cause," explains David Stalker, CEO of Myzone EMEA. "Myzone is all about effort, and the amount that this team will be putting in over the course of the World Record breaking workout session is deserving of every penny donated for Rock2Recovery."
To donate or find out more visit justgiving.com/crowdfunding/thelongestday


About Rock2Recovery.
The mission of Rock2Recovery is to save and change the lives of those in our Armed Forces, our Veteran Community, the Emergency Services and their families who are affected by stress. The purpose is to inspire and coach towards a more positive future.
Rock2Recovery seeks out distressed veterans proactively, and affected family members, within the community through many lines of communication including social media and word of mouth.
For more information visit rock2recovery.co.uk