Like any piece of workout kit, you need to look after your Myzone heart rate monitor to get the best performance. And that means keeping it clean.
Whether you're using the MZ-1 and 3 chest belts or MZ-Switch's wrist, arm and chest straps, all that heart rate training will have made you sweat. This can build up over time and start to interfere with your Myzone's sensors and can even begin to erode your belt.
A regular clean of your Myzone strap will keep your heart rate monitor in tip top condition so that it can continue to accurately report and record your hard-earned MEPs.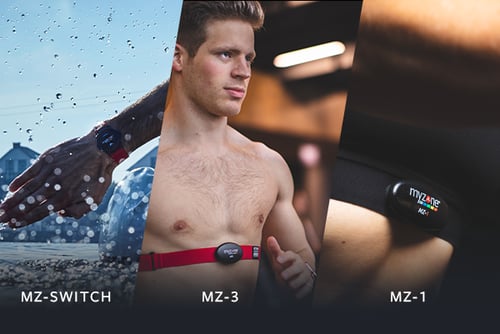 Here's what you need to do:
After each use - rinse your strap in cool water (under 38 degrees C) to remove sweat and salt from the sensors.
Every week (or every five uses) - give your strap a good clean in the washing machine.
Machine washing your strap - remove the module, use a gentle detergent (avoid harsh chemicals and detergents like color fasteners, bleach and fabric softeners) and machine wash your strap on the gentle cycle at +

40°C/104°F

. We recommend reducing the spin cycle and using a laundry pouch to prevent your Myzone strap from getting tangled.

Drying your belt - don't use a tumble dryer as this can damage the strap. Instead, hang up your belt to drip dry or lay it out flat to dry. Don't overstretch your belt when its wet or wring it out. And please don't iron it or press it with heat.
We also recommend wiping down your Myzone module around the snaps to remove the build-up of salt. A clean, damp swab or cloth will do the trick.
Doing these small things will keep your Myzone in prime condition so both you and your Myzone can achieve your peak performance.
For more handy guides on getting the most out of your Myzone, click here.