Staying connected with others has been more important than ever during 2020. Whether its regular calls or Zoom quizzes, we've all relied much more on digital to feel part of something beyond our front doors. Myzone is no different – the built-in social feed has always created a community of likeminded people that cheer each other on no matter where they work out.
Karen Platt loves the community aspect of Myzone and sharing her exercise experiences with colleagues and friends; "I check into Myzone on Facebook and join in the workouts and note the workout tips," she says. "I take part in the monthly Myzone challenges and group targets, which are fun and keep us all working together."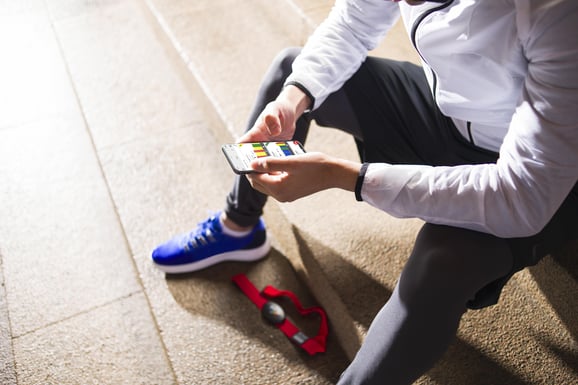 Myzone has been vital in keeping the gym community alive online. Some, like Karen, might miss their in-class buddies and need a little extra encouragement to keep training under lockdown. Others simply miss the practical aspect of the gym – a dedicated place to go and and feel motivated just for showing up.
With gym closures happening all over the world, Jeremy Knihinicki from Countryfit Health and Fitness was forced to improvise. "I managed to adapt to not being at the gym by recycling an old bike to get it up and running again." But it wasn't just the equipment of the gym that Jeremy missed, he also felt a sense of accountability when he logged on. "I honestly find it impossible to work out without the belt; I train by myself in the city and Myzone self-motivates me to push myself better and harder every time."
Amanda Heinold from CKO – Toms River similarly struggled with working out after everything got shut down. "My sister was such a support, she helped me stay focused and kept me on top of my goals," she says. "My Myzone device has also been a blessing for my workouts and my weight loss journey," she adds. "I use it whenever I work out and it helps me log my calories and just keeping track of all the numbers."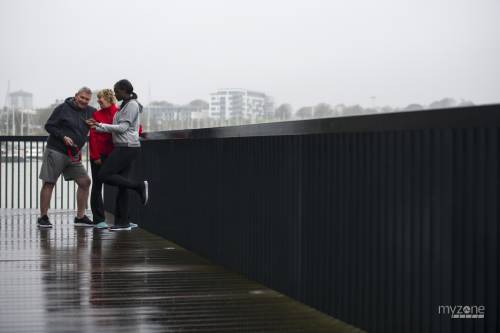 By recording workouts and making every walk, run or bike ride count, our community has created a routine and stayed connected through this period of uncertainty. And with MZ-Remote, they even have the option to see their usual instructors live on screen. It's never been easier to feel part of the Myzone squad – because we're all stronger together.
Follow us on social media @Myzonemoves and be sure to use the hashtags #keepmoving #keepmepping and #myzonecommunity whenever you post so we can all stay connected, no matter where we are.
Keep moving forward!