Reynolds Group sees record attendance with Myzone-inspired class
4 min read
Wednesday, 9 September 2020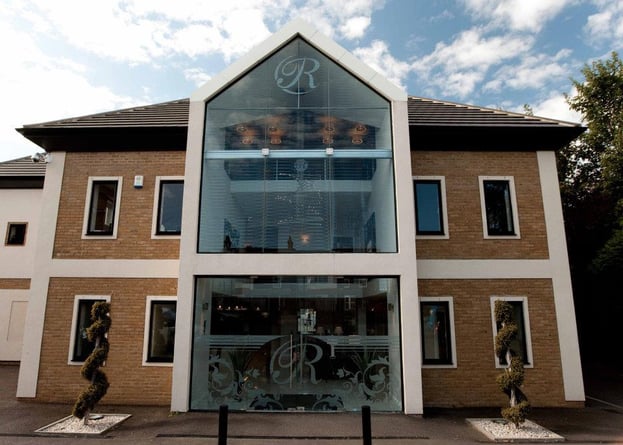 The Reynolds Group is experiencing record attendance at its unique REMiiT classes, which it has designed and developed around Myzone. Dan Goodall, Head REMiiT Coach & Operations Manager at the Reynolds Group, explains.
We wanted something new & exciting!
Reynolds is a family-run business and has more than 20 years' experience in the health and fitness industry helping our local communities from different demographics and age groups. Our youngest member is 20, our oldest is 68 and members range from those with vast level of experience to first time users of a health club. We have four sites across Kent and approximately 4,500 members. Reynolds Wellness Centre in Rainham is where the business started. Despite only having 100 members, we have built a real sense of community about the club – it feels like a family here.
Last September, the Wellness Centre underwent a major refurbishment, which included upgrading the studio with functional equipment. It was the chance to offer our members something new, so we also invested in Myzone and developed REMiiT (Reynolds Effort Monitored intensity interval Training), a new studio class unique to Reynolds. Completely integrated with Myzone, the class links HiiT training to effort and utilises Myzone's different heart rate zones to give members a convenient, efficient, powerful way of staying fit and losing body fat. They love it.
Everyone wants to hit the REMiiT training zone
REMiiT combines a range of training concepts including Tabata, circuits and AMRAP (as many reps as possible). We have developed three different REMiiT classes - Power, EMOM and Variance. Power incorporates functional training equipment such as power bags and kettlebells to increase functional strength and power, while EMOM (Every Minute On the Minute) focuses on completing reps or certain exercises for periods of time within the minute to shred body fat. Variance is my personal favourite. As the name suggests, these classes incorporate a bit of everything – body weight, strength equipment and cardio – to get the heart rate up. All the instructors have their own s
tyle of training, so members can be sure of something different at each session.
To ensure participants get the most from their REMiiT session, we've set the ideal training zone as 84-92 per cent of maximum heart rate. When anyone in the class hits that zone, their tile turns purple. It's a small thing, but our members absolutely love it – they all want to be in the REMiiT training zone.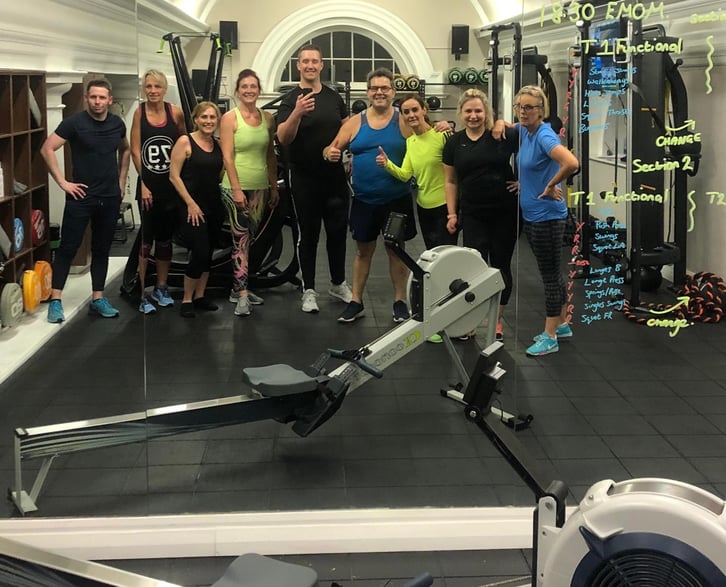 We've used MZ-Remote to launch our REMiiT Remote membership
Before the pandemic struck, we were running 40 REMiiT classes a week at the Wellness Centre. In fact, it's the only studio class we offer at the site. We also have a dedicated REMiiT studio at our Bexley club and host REMiiT classes on the gym floor at our site in Sevenoaks. We are due to install Myzone at our fourth site in September 2020.
Then Covid-19 hit and we went into lockdown. The first couple of months were very quiet. We encouraged members to share their workouts on social media, but it was a struggle to get engagement.
All that changed when we launched our REMiiT Remote membership with MZ Remote on 1st June. REMiiT Remote rebuilt our member engagement and people came flocking back. It's been awesome.
We've been blown away by the engagement
We currently offer two REMiiT Remote classes a day, that's 14 sessions over the week. My aim was to get around 90 members participate in classes each week, but we've been blown away by the engagement. The first week attracted 124 participants, which grew to 167 in week two. The following weeks attracted equally impressive numbers:
Week 3 - 138

Week 4 - 153

Week 5 - 152

Week 6 – 155
We then started on the journey or REMiiT Remote Live, a REMiiT Session run by me live on Myzone's Instagram every Monday night. The views we've received on Myzone Instagram TV have just been incredible:
Session 1 - 519

Session 2 – 2,315

Session 3 – 3,409

Session 4 – 3,300
To go from 517 to over 3,000 views in three sessions is unbelievable and completely unexpected.
Incorporating REMiiT with Myzone allowed us to continue to make our members feel good about fitness even from the comfort of their own home. Using the Myzone colours, the members' names combined with the hard work of REMiiT programming we have kept the personal touch that Reynolds provides, but the same standard of class delivery.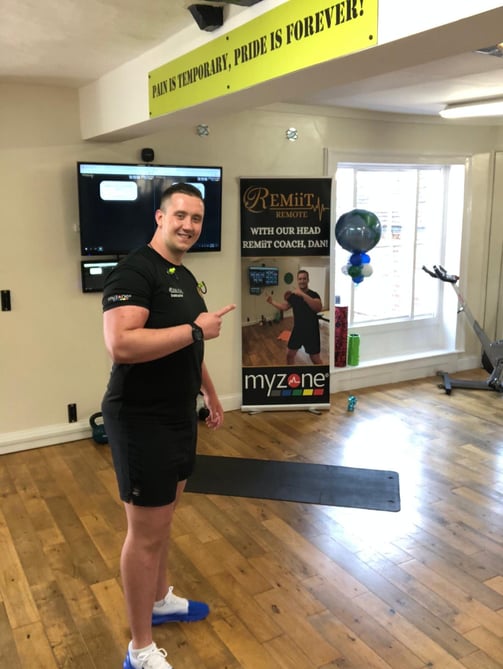 REMiiT Remote is here to stay
Myzone and REMiiT Remote is helping us to build an even bigger and better community at Reynolds. It will allow us to look after our members who don't want to return to the club after lockdown and we are also planning to sell it to corporate clients. REMiiT Remote is here to stay and I'm confident it will continue to go from strength to strength. If any other club operators are considering getting Myzone & utilising MZ-Remote I would not even hesitate. Jump straight into and start rewarding your members effort!
If you would like to explore how Myzone could improve your member's workout experience, we would love to hear from you! Click Here to speak with a Myzone team member and get started.