HYROX has appointed Myzone as official heart rate monitor partner in a move to help athletes around the world stay motivated at all times in the global fitness race.

Stay motivated at all times.
"Having integrated Myzone technology in the 2021 World Championships of Fitness: Elite 12 event, this global partnership with HYROX on an even larger scale is incredibly exciting," says David Stalker, CEO of Myzone EMEA.
"Seeing these athletes give their all is nothing short of incredible, and being able to now have that visually displayed with participants engaging after every workout is a hugely positive step for athletes and audience alike.
"The real difference-maker, though, is in combining communities to get more people moving together and exercising as part of their daily lives. With achievable goals comes positive behaviour change that sticks."


Join the global fitness race.
From the individual completion times when undertaking a HYROX event, participants can set personal goals on global rankings to challenge themselves, their friends or anyone else in cities all over the world.
Not only does this factor in with the motivation and accountability provided by Myzone heart rate monitors, but it gets more people moving on a global scale, fuelled by fun and healthy competition.
"With Myzone we've found a perfect match for the HYROX global journey," explains Christian Toetzke, HYROX CEO. "They add our '#neverstopcompeting' message with innovative technology and a unique community experience perfectly fitting our HYROX message.
"We're looking forward to revolutionizing the World of Fitness together by defining combined values for Gyms and inspiring people around the world to become true athletes and join the HYROX Lifetime Journey."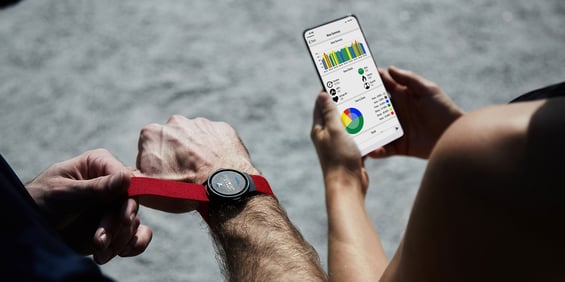 About HYROX.
HYROX is the new global sports movement. A competitive event, challenging athletes' fitness both in strength and endurance with a measurable time and consistent, comparable set ups. Literally Every Body can compete. If you love working out, HYROX is the sport where you can show what you've got.
HYROX events host up to 3000 participants in spectacularly equipped exhibition halls in 14 different cities in North America and 15 different cities in Europe, creating an international tour, culminating in the 20/21 World Championship in Las Vegas, Nevada.
Are you a team athlete, runner, triathlete, obstacle racer or a CrossFit enthusiast? Or are you just a fitness junkie and the gym is your playground? Then HYROX is your sport!
Test your limits individually or with your HYROX Doubles partner in the HYROX competition, comprising eight timed alternating segments of running and functional fitness workouts.
Give your training a new goal, and compete with other athletes from around the world in the ultimate fitness challenge.
For more information visit hyrox.com