Driving group exercise excellence in David Lloyd's Blaze studio
4 min read
Monday, 7 August 2023
Meet Jodie Powell… From dance moves to improving people's mental health, Jodie knows how to inspire positive change and community engagement in and out of the gym.
As group exercise supervisor at David Lloyd Raynes Park, she's leading Blaze studio classes and heart rate training, moving gym members towards a happier, healthier life, week after week.
Dancing your way straight to David Lloyd

"My family's always been into fitness. I've danced since I was little and my mum was a fitness instructor. I think that kind of pushed me into that part of the world. I danced for a long time and then hit my fitness career with teaching around 22 or 23 years old.
"The David Lloyd members that come to Blaze classes motivate me to keep moving now. My mum was a big inspiration for me getting into fitness, but today I see all sorts of different people coming into the gym – different faces from all kinds of different walks of life.
"It's their passion that fuels my passion. Group exercise is amazing; it's one of the best things to do."
From exercise barriers to bossing the Blaze studio

"I still love dancing but a Blaze class is definitely my favourite way to move. It's one of the only workouts that I know for sure I'll commit myself to for 45 minutes. You go in there, the door's shut, I've got my instructor and I've got my Myzone belt on… That's the one that's going to get me moving.
"I'm the worst person on my own in the gym. I'm a gym hopper and I just go from machine to machine. I know I've got to be there for an hour so I think 'how many things can I do in an hour to make it go quickly?' If I do have to come and train on my own, and it's not something to do with dance, I'll come straight into the Blaze studio.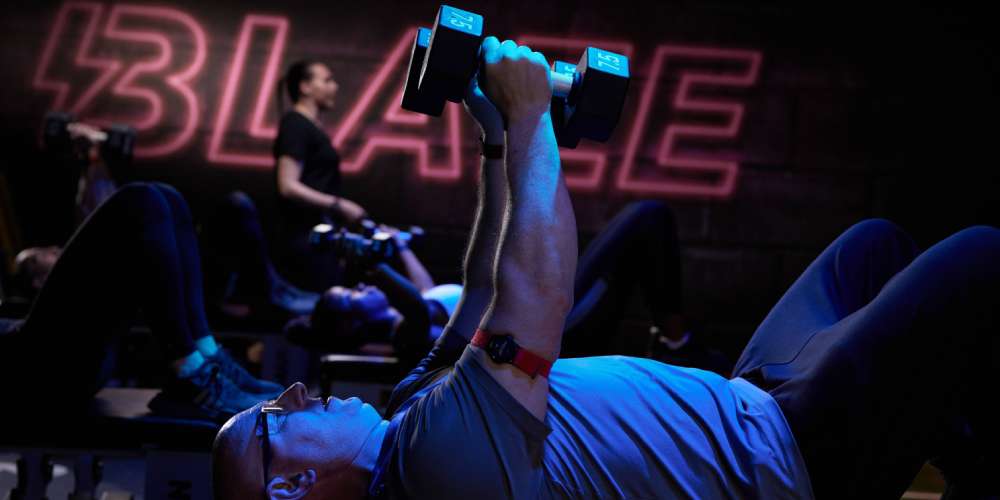 "In terms of barriers to movement, it's just a case of trying to fit it all in. Work, general life, family – I've got two children – so it's just trying to fit everything in at once. It's equally important to find that time for you, and you feel a lot better when you do. You might feel drained for the day, but if you've done that workout and you get moving, you'll always feel a lot better."
Understanding exercise intensity and individual effort

"When you get people that do understand effort levels and where your effort should be, it makes all the difference. When you say eight out of 10 to 30 people, obviously every individual's effort is different. When you know and you learn about your own effort, you start to feel it in your body.
"I find that it's just an amazing guide to know where you should be but also so that you know how to bring it down. All the time, people think that it's got to be go, go, go, but it's equally important to bring it down and train with it.
"That's why I love using Myzone. I absolutely love it. I train a group of ladies that never knew anything about Myzone. From wearing my Myzone belt, they've all started asking what it is. I told them all about it and now all 15 of them wear one. They go to other gyms and they do Zumba classes or body conditioning and they're all working out with Myzone heart rate monitors.
"We're also seeing our David Lloyd gym members using Myzone in the Pilates Reformer studio, too. Reformer is harder than it looks, and people are starting to see the benefits of a heart rate monitor within a wide variety of fitness training genres.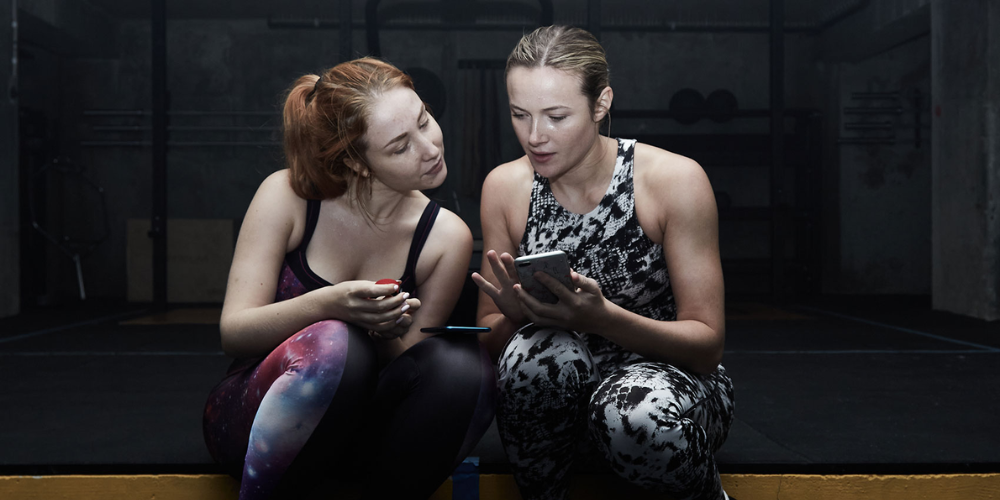 "We'll all never go without it. It's my go-to. Sometimes I go to teach a class and, if I forget it, I feel like the workout doesn't count. I'm going to give a good class still, but it's so annoying. I've got to get my MEPs."
Little things make a big difference for mental health

"We don't talk about mental health and mindset as much as we should do. We talk about how many minutes people should be physically active and physically fit, and we're getting better at the mental health approach, but we're not as good as we can be.
"I always say to all my members that, when it comes to mental health, they're coming into a group exercise class with like-minded people.
"They've all come into that class for a reason, and whatever that reason might be, it's likely to be similar to someone on their right or their left.
"All it takes is for someone to smile at you, or for you to say 'I saw you here last week,' and that community feel of belonging to something can make someone's day change completely.
"Even just an instructor remembering your name when you come into class... Those little things are big things that can help mental health."
Goal setting for a happy, healthy life

"With goals, it's always better to set those little goals first so that you can achieve them. When you only set bigger goals and you don't reach them, it can be quite defeating. When you set the smaller ones, once you get there then set the next one.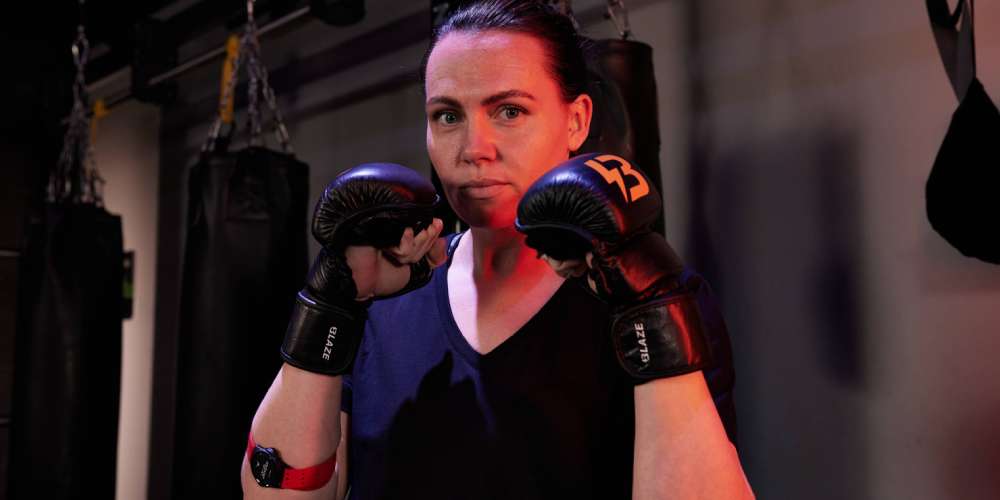 "Don't feel like you've got to rush it all. Just take little steps to get up that ladder. Take your time because then your body gets used to what you're doing. It's supposed to be fun and enjoyable.
"My ambition is to just keep myself as fit and healthy as possible, to still be able to enjoy life. You know, the older you get, your body starts to change.
"As long as I can keep myself fit and healthy enough to keep up with the kids then I'm winning at life and I'll be happy."