In just seven months, Freedom Bootcamp has motivated 98% of its 380 members to use Myzone for every workout. They've created a masterclass of member engagement to boost retention and build a super tight community.
Let's put that into perspective… That's an engaged and thriving community of Myzone movers from zero to almost 100% in just over half a year, resulting in the company's best retention in a decade.
How have they achieved these staggering results? By making in-gym screens, app technology and gamification integral to the Freedom Bootcamp concept.
An investment in the future

"Over the years, I've spent lots of time and money trying to keep members engaged," explains Karl Frew, founder of Freedom Bootcamp.
"A couple of industry colleagues recommended Myzone earlier this year and I could see it would be amazing for retention and keeping members focused.
"I decided that if we were going to invest in Myzone we were going to get all of our members using it."
Improving the experience of physical activity
Karl launched Myzone at his Streetly site in Sutton Coldfield in March 2022. The studio runs 60 classes a week with sessions including Bootcamp, Boxfit, Weights, Core and Group Cycle.
He hit the ground running selling Myzone heart rate monitors at cost price to show members how convinced he was about the wearable's potential for his clients.
"I didn't see the point in selling the belts for profit and then only having a few people using them," Karl continues.
"Selling them at cost price meant members could see that I was trying to improve their experience rather than make money."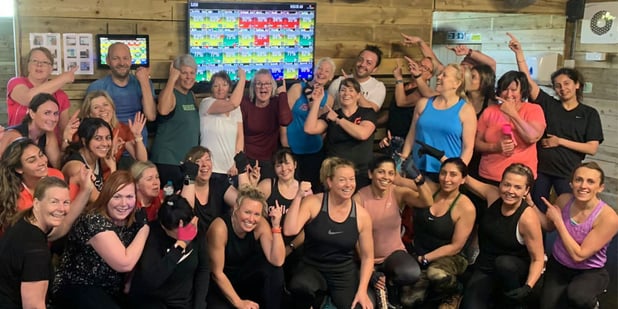 Influencing and promoting an initiative
To maximise member buy-in, Karl made a shrewd move: he gave a free belt to selected 'influencer' clients.
"There's always an alpha male or female in every group – those people who are very vocal and have big personalities.
"I asked a key person from each of our sessions to try Myzone for free to see how effective it was."
This helped to spread the word about the new fitness tracker among members. At the same time, he completely integrated Myzone into the facility.
All classes became 'Powered by Myzone' and the term was used on the website and in marketing collateral.
The studio's virtual cycle classes were also programmed around Myzone's heart rate zones. Karl continues: "I really pushed Myzone because I believed in it so much and I didn't take no for an answer.
"If a member said they didn't need it, I gave them a demo belt to try and told them that's the way we do things now.
"Myzone is integral to our concept; that's how we promote it and so that's how members feel about it."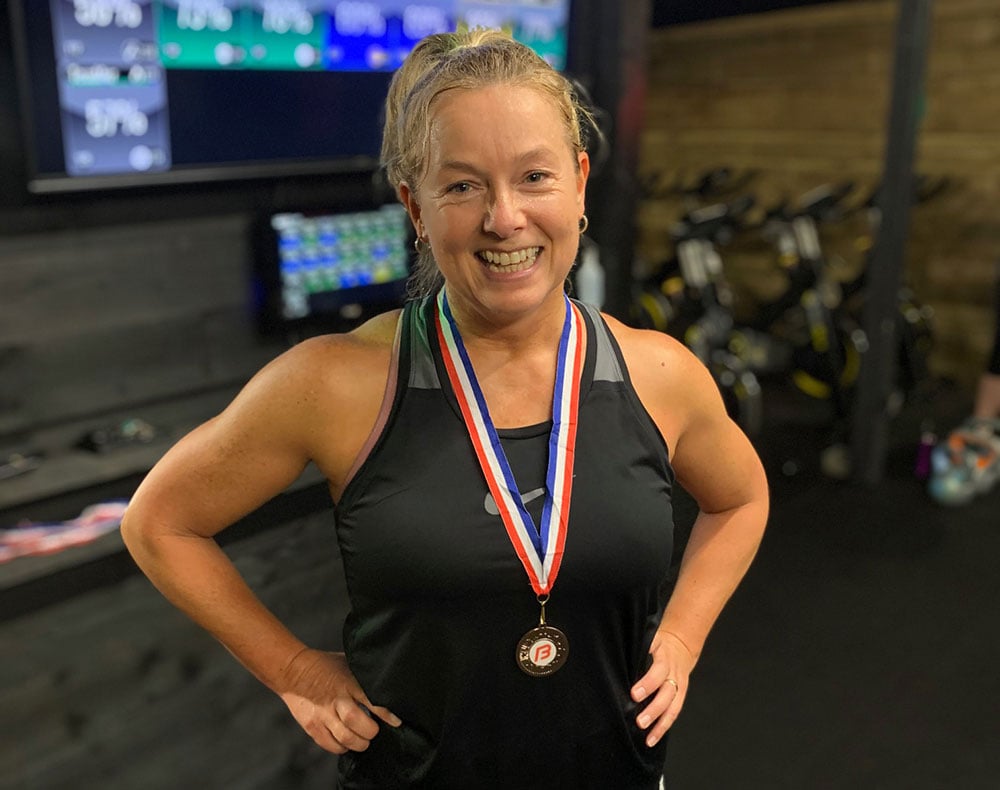 Getting staff buy-in with new tech
Getting instructors behind the product is critical to successful engagement, but that wasn't a problem at Freedom Bootcamp.
When it came to getting started with Myzone, all staff got on board with the technology after receiving a belt and completing training with Myzone.
"They became really invested in it because they could see it was a brilliant coaching tool," Karl explains. "It helps staff educate members about managing their workouts.
"They now understand that they don't need to destroy themselves to always get into the red zone; sometimes they need to pull back in the sessions."
Two months after launching Myzone, Karl introduced the concept to his second studio in Lichfield, where it has been equally successful. The two sites now compete in monthly challenges with the winning studio receiving the coveted prize cup.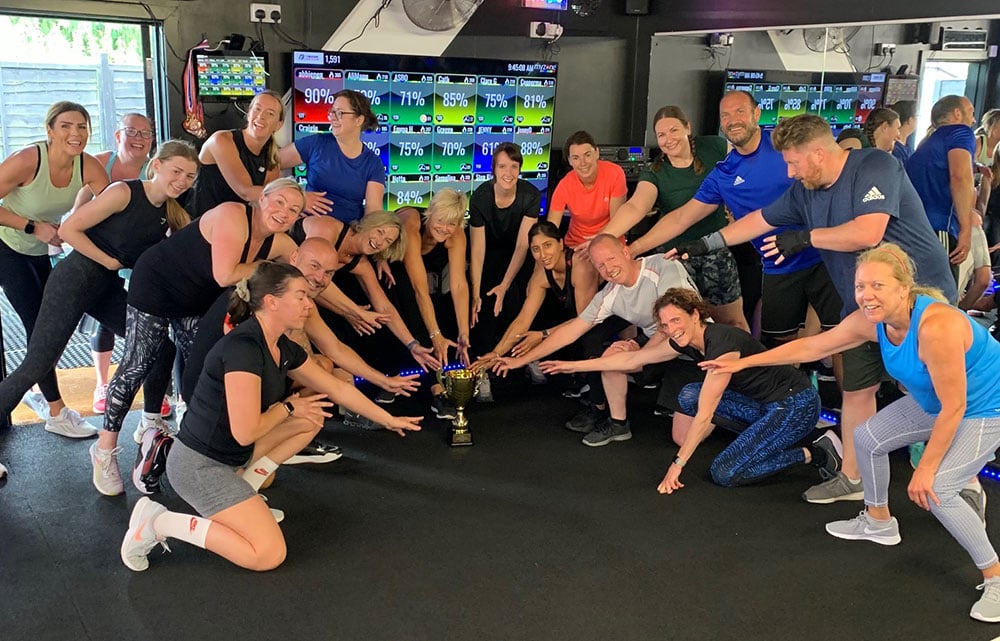 Working hard to keep this community consistent with training, Karl sends members an email on day 7, 14, 21 and 28 of the month, with tips on how to achieve the 1300 MEP target.
"Whoever gets more than 1300 MEPs gets entered into a raffle to win a 'Freedom Bootcamp Myzone Champion' T-shirt," says Karl.
"Members absolutely love it; it means such a lot to them to hit that target." And those who achieve a Myzone status ranking have their photo put on the studio wall to celebrate their achievement.
Reclaim your community
"Freedom Bootcamp has been around for 10 years, but I'm not sure how we kept going all that time without Myzone," says Karl. "It's made everything so much easier."
Where the wearable tech has helped most is in rebuilding community in the two studios, which had been wrecked after the Covid-19 pandemic.
"We lost approximately half our members and some key characters during the lockdowns and the members who stayed couldn't sit and chat before their class anymore because of social distancing rules.
"We lost the community aspect of what we do, but Myzone has completely changed that. Everyone knows each other's names now thanks to the app. We've got our community back."
Thanks to his work with Myzone, membership levels are almost back to pre-Covid levels. Karl is delighted with its impact on retention and says he is on track to see a return on his investment next year.
He explains: "I can't tell you what a difference Myzone has made to the business. Retention is now two thirds better than it was before Covid. Before Myzone, I would never have imagined that we could achieve that. It's been phenomenal and it's just the start for us.
"My advice to operators who are struggling with retention is to give Myzone 100%. If you can integrate Myzone into what you deliver, there is no end to what you can achieve."
For more information visit freedomstreetly.co.uk