The UK charity Active Nation is utilising Myzone to help increase participation in sport and exercise nationally. It operates 17 venues across the UK as well as numerous parks and open spaces. Myzone is so embedded into the Active Nation culture that every member of the senior team is required to complete a minimum of 1,300 MEPs a month. Mark Learnihan, Business Development & Partnership Director, explains.
"We use every opportunity to promote Myzone to our supporters"
Ten of our venues offer a Myzone hub on site, but we actively encourage our supporters to use their Myzone belts whether they are skiing on our slopes or on the water in kayaks, canoes or sail boats at our outdoor venues. Our latest venue, Atmosphere Trampoline Park, located in Basingstoke will also actively encourage people to use Myzone to track their fitness. We've also recently introduced 'Myzone Match' group exercise classes into our timetable to help promote Myzone to our supporters and ensure we utilise every opportunity to explain the benefits of Myzone to everyone.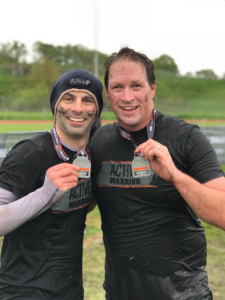 "Myzone appeals to the competitive nature of our team"

Some of our senior team started using Myzone back in 2015 but we did not really engage with it as an organisation until 2016. After a slow start the competitive nature of our team started to show through. Our directors were some of the first to use the technology consistently and see the benefits of continuous exercise as well as the social side of the technology, liking each other's workouts and motivating colleagues to do well and achieve their goals.

"Myzone is thoroughly embedded into our culture"

Today we have a senior team of 26 all using Myzone. In fact, the technology is embedded so far into our organisation that it's now one of our group KPD's that every member of the senior team completes a minimum of 1,300 MEPs every month.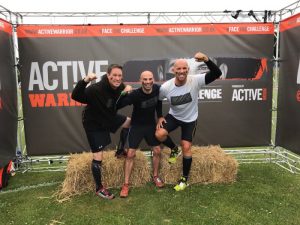 "The technology has created a real buzz in our organisation"

2017 really saw us launch into Myzone as a team and across the organisation. We slowly built up the number of team members with a belt, but thanks to word of mouth and the results people were seeing, there was soon a real buzz around the organization which meant that more and more of the team became engaged. We now have more than 150 of our full time team – that's 50% - using a Myzone belt. We aim to have 100 per cent of our full time team consistently achieving 1,300 MEPs by the end of the year.

"Myzone helps us to practice what we preach"

We are a campaigning charity persuading the nation to be more active and this starts with our team. How can we persuade others if we can't change the attitudes of our own team? We have to practice what we preach, be a team of 'doers not talkers.' This was evident in 2017 when our managing director Stuart Martin led the Myzone Global Industry Leaders table throughout the year, gaining over 100,000 MEPs in 12 months. Two other directors also finished in the top 10.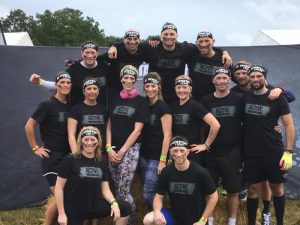 "We reached out to more sedentary staff"

We started campaigning to our team about the benefits of physical activity to change mindsets. We encouraged them to take a break in the day, not to necessarily skip their lunch but to take part in physical activity, and if it meant their break took a bit longer then that was ok. Why? Because we know they will return sharper, more energised and engaged.

"We are more successful as an organisation"

We have lost some team members who were not engaged with Myzone or our beliefs and passion for physical activity. But this has had a profound effect on the charity. We're more successful as an organisation because we are healthier, more energised and our team understands what it's like to have physical activity at the heart of what they do. We have continued this into 2018 and five of our senior team are currently in the top 20 in Myzone's Global Industry Leader Board.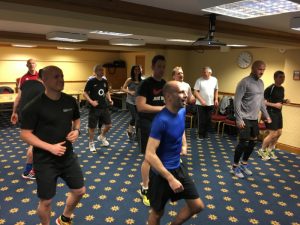 "Myzone has helped staff reverse chronic illness"

We have seen a number of our team close to being diagnosed with a chronic illness from medical professionals, but they have turned this around by working for an organisation that encourages them to exercise with Myzone, which tracks them to ensure its safe to work out and lets them feel a part of our physical activity community.

"It's time that all operators lead by example"

How can we as an industry tell others to go to the gym, swim, and play racket sports if we are not prepared to lead by example? Yes, there are many sporty people who work in our sector, but are we reaching the finance and admin teams, the receptionists, cleaners, crèche team and party hosts? Our message should be consistent to all employees, young or old, full time/part time, active or inactive. We can only change the attitude of the wider population by changing our own mindset first.



For more information on Myzone visit www.myzone.org
For more information on Active Nation, visit activenation.org.uk