How to be a positive role model for your family through exercise
4 min read
Wednesday, 23 August 2023
Leading by example as a role model for your family, children, and anyone around you is key to influencing positive behaviour changes. Exercise is an essential way on instilling these values.

Chantal Afolawo talks about her experience in sport from a young age, and how to transition into family life while still moving to impressive levels.
Athletics, marathons, and Spartan obstacle races

"Sport's always been in my life. I did athletics from around the age of 11 all the way up to my 20s. I was taking part in multiple events before specialising in the long jump.
"That all came up from school after a competition, because I beat some of the other kids that were training regularly in athletics. Then Derby Athletics Club said I should join, so I did!
"In my early 20s I moved to London. That's when I stopped athletics and joined a gym. I didn't really have a clue what to do but I figured it out. That's when I started road running, and now I've taken part in everything from a 5k up to a marathon, along with Spartan races, Rat Race, and other obstacle events."
Early family years to Everest basecamp

"I've always been really active because I've always done sport with my dad since I was really little. We'd always go out – TV just wasn't a thing for us. I challenge myself regularly, because running got a bit boring. Every year I pick something that I want to achieve.
"One year I climbed Everest and went to basecamp. Another year I did white collar boxing for three rounds and won that. This year, my challenge is to run 1000km.
"I have a little girl called Luna who's three and a half. Already she has boundless energy – she's running and never tired. She loves the beach and she loves the sea. She'd be happy there all day. I also have a little baby boy who's just turned one. He's named Noah.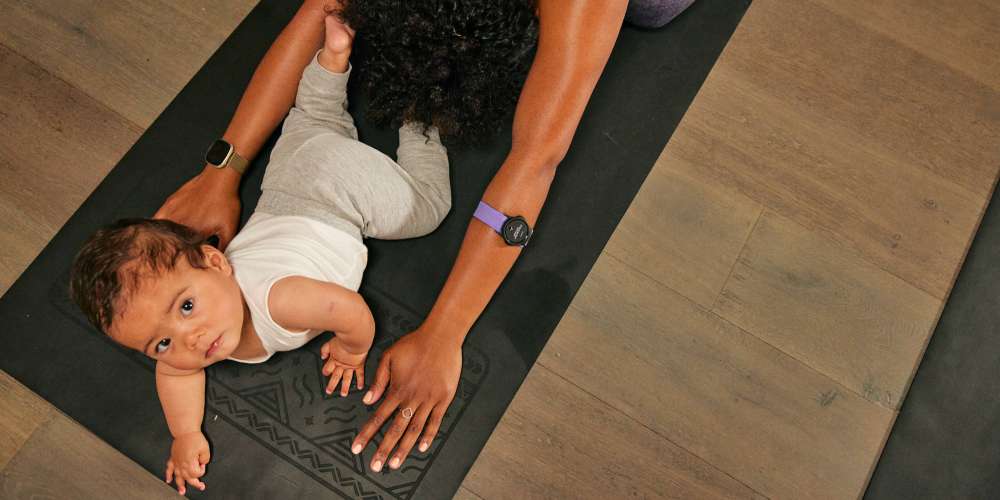 "He's so quick to crawl around. My partner, Matt, is just as sporty as I am. We run together, we do F45 together, and he trains. It's nice for the kids to see us doing a lot of sport, because they copy us. We have running buggies and they'll have the running bug when they're older, too."
A life of goal setting and family activity

"What inspired me to do a lot of sport was my dad. We'd always be running together and sprinting together. Or playing in the park. Or playing badminton.
"We've always been a really active family. Even my grandad, he played cricket and was always riding a bike. We've always been a sporty family and that catches on, in the same way that it'll probably catch on with Noah and Luna as well.
"At the moment I've got two things that really motivate me. It's that 1000km goal because I'm really goal-orientated – I will get that by the end of the year. Also, in terms of weight loss, I've also got a little bit of baby weight that I just want to lose so that I can feel more comfortable in my clothes like I used to."
Expectations in athletics and everyday exercise

"In terms of barriers to sport, just being female is often a barrier. I was really lucky because I've had good role models in my life that have promoted sport to me, and I've always like keeping fit.
"I think as well, because I did athletics, it's almost like by being black you're expected to be really good, because most of the really successful sprinters on TV are black.
"It's almost the opposite of what you'd expect. Whereas, when I went to road running, there was no expectation because I never thought I'd run more than about 5k, having done athletics and only short distances.
"In athletics it's almost a role reversal when you're black and female. In other sports, they're both barriers because when you look around, especially growing up in the midlands, I only had one black friend.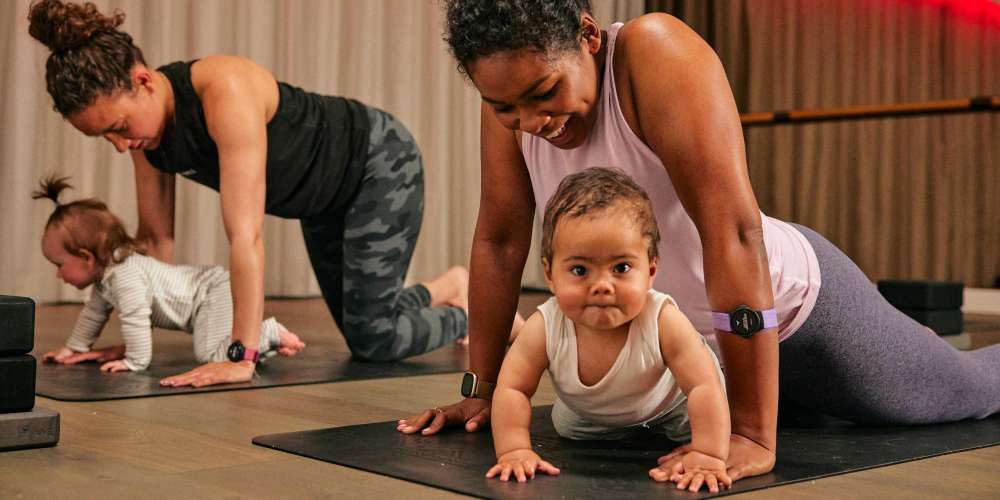 "I come from a working-class family so we didn't have much money, but because I'm an only child it allowed my parents to back me to do sport. It can be costly.
"Driving to competitions, training, the kit that you need, the shoes that you need… It all adds up. Being an only child was a benefit to me because it gave me the funds to do the sport that I wanted to do and do other sports as well."
Advice for anyone starting out in sport

"If I had to give someone starting out in sport advice, I'd say don't compare yourself to other people. You're on a journey to reach your goal, whatever that may be. Just find something you enjoy and know that progress is a slow road – it's a marathon and not a sprint. You may have some quick gains in the beginning but just persevere and keep going.
"I'm always really tired. I have two kids I run around with all day. I always start out super tired, but I know that if I push myself to go then I'll feel really good after it. I kind of just get to it. I start off slow and go from there.
"Try to think back to sports you enjoy and try them again. One of my friends really liked rounders, and now she plays in Regent's Park every weekend. When you find you still like something you used to enjoy, it will motivate you to keep going because it won't seem like exercise."
Read more about inspiring and looking after children through physical education.