An NHS hospital trust is set to offer Myzone to all 16,000 of its employees after the heart rate technology was shown to improve the physical and mental wellbeing of NHS staff.
In a move to better support health care professionals in the future, the 'Do Whatever Moves You' pilot launched in 2021 with 400 University Hospitals of Derby and Burton NHS Foundation Trust (UHDB) colleagues taking part in the initial six-month initiative and research programme.
A healthy challenge to get through challenging times
"The impact the global pandemic has had on all healthcare sector workers has been well documented," says James Buckley, Head of Wellbeing and Workforce Health Services at UHDB.
"None more so than at UHDB where we are the third-largest provider of elective care, fifth-largest provider of emergency care, and sixth-busiest A&E department in the country.
"The challenge we shared with colleagues across the sector, was how to best support our people through this most challenging of times."
How does heart rate training help health professionals?
The trust partnered with Myzone to deliver the pilot, which allowed UHDB to examine, monitor and increase the physical and psychological wellbeing of its colleagues in cooperation with research conducted by fellow partner, The University of Leeds.
Buckley worked with the trust's HR and occupational health and welfare teams to identify staff who would benefit most from the pilot, including colleagues with musculoskeletal conditions, those who may benefit from additional psychological support and staff who had been absent from work - sickness absence rates in the NHS are significantly higher than in the rest of the economy.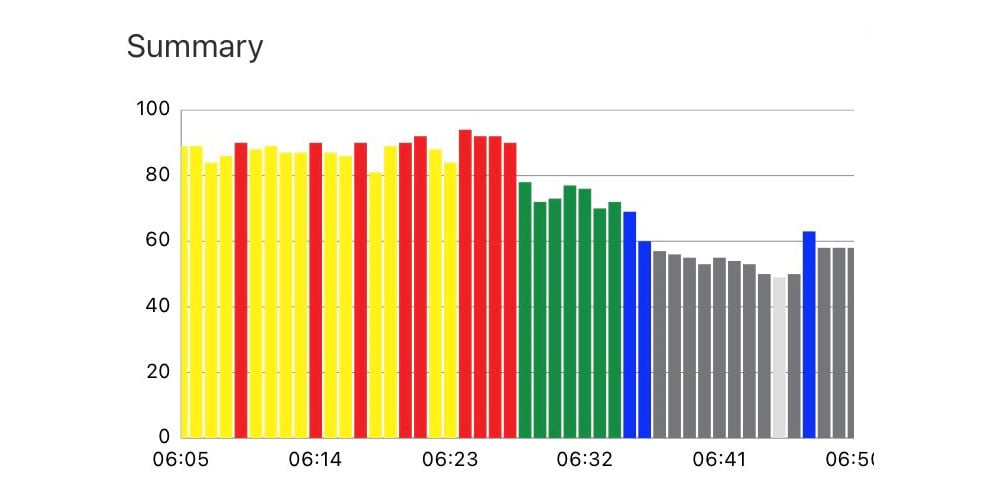 Exercising how you want, to bring big benefits for NHS staff
Using Myzone, the 400 UHDB staff had the freedom to choose how, when and where to exercise. Challenges were run every month to keep colleagues engaged and on track to reach their MEP target, while the app provided opportunities for social connection and social support.
Over the course of six months, the cohort completed more than 44,000 activity sessions, burned over 14 million calories and completed the time equivalent of more than six years' continuous exercise.
Crucially, the pilot was also shown to reduce stress and anxiety among staff, increase feelings of fulfilment and significantly improved key body metrics including reducing body fat, increasing muscle mass and increasing overall cardiovascular fitness.
Establishing regular positive habits and sustainable behaviour

"The pilot brought people together at time when they had never been more fragmented," continues James. "Most of our colleagues on the programme were at the beginning of their fitness journey, weren't routinely exercising before they started the programme and had never considered the wider benefits of an active lifestyle.
"Myzone has helped them to establish regular habits and sustainable behaviours in relation to physical activity. The impact of the social side of the technology was the most surprising part of the pilot outcomes for me. Myzone created new opportunities for colleagues to socialise and established a sense of belonging within the group.
"Individuals who were isolating due to clinical vulnerabilities, working remotely or just working across a wide variety of geographical locations were able to connect and support each other at a time when they otherwise felt quite disconnected.
"We were getting 40-50 messages a day on the group chat, with people messaging about what activities they were doing and providing encouragement to others. It's been incredibly supportive and a really valued peer support amongst the participants."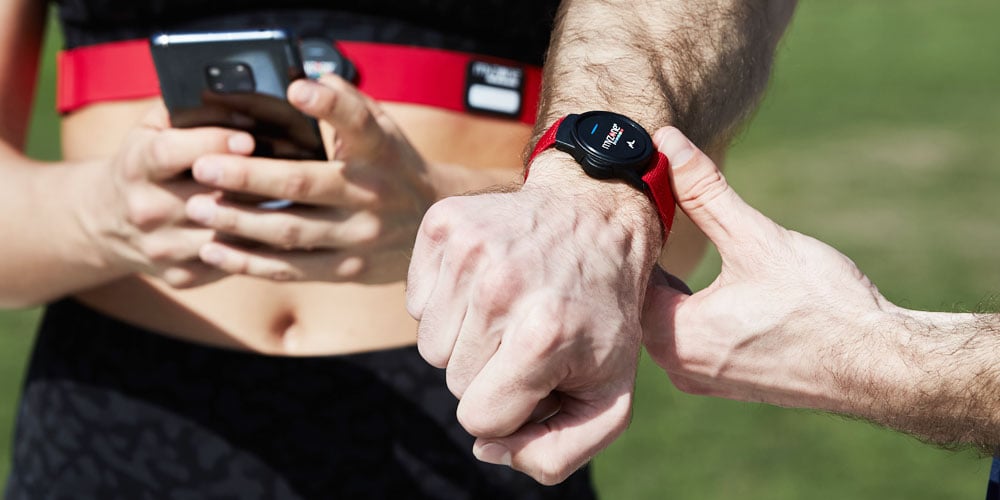 Create a long term positive effect within the workforce

Now, thanks to the success of the pilot, the trust is set to offer access to all 16,000 employees.
"With continued thanks to the Hospitals Charity, we're very excited to be able to offer the programme out to all colleagues. We are just concluding the research and will be sharing details of how more members of team UHDB can get involved very soon.
"We believe the long-term health benefits established within our workforce, alongside the benefits it has shown in colleague welfare both psychologically and physically, make this a really exciting programme with significant value towards colleague wellbeing."
NHS Myzone user experience – Diane
"As a 'woman of a certain age' I am moving through life with expected challenges. When the Myzone opportunity arose I had been struggling emotionally following the totally unexpected loss of my wonderful Mum. With this, and in the midst of COVID restrictions, social limitations and work redeployment both my physical and mental health had taken a beating.
"I was having to become more responsible for my Dad and his failing memory while still trying to juggle full time work and the whole work/life balance bit. I used to be fairly fit but my general activity levels had become pretty non-existent. Myzone became the trigger and motivation for me to actually do something about it.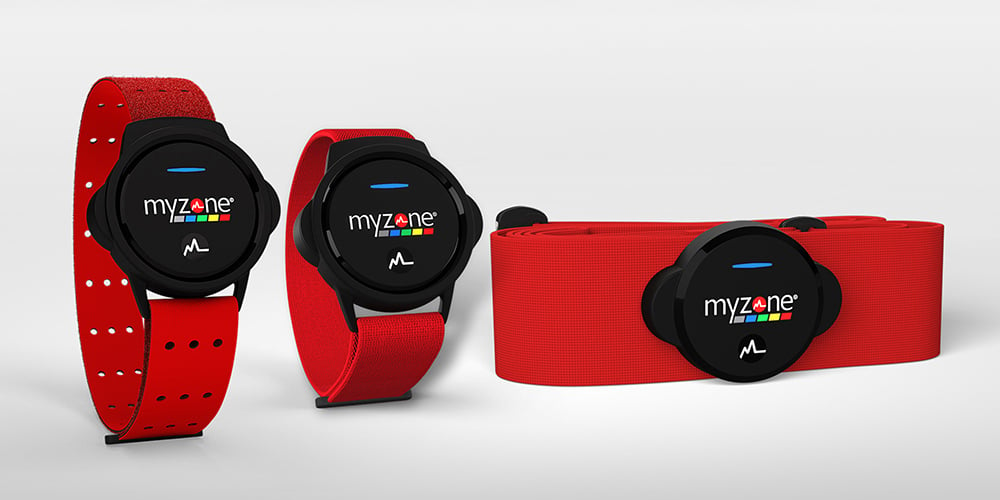 "It was really hard at first but the structure around the whole plan made it clear to see what the goals were and as it was something I had committed to, I was going to achieve. The monthly group tasks added a dimension I had not expected to find so rewarding, these challenged me and pushed me out of my comfort zones with determination and doggedness!
"From a mental health perspective, it was probably even more beneficial initially than the physical changes as it was something I was doing for me, away from work, family and home. It was time in my own headspace and it became an active element to manage my grief. Then the physical benefits took over and I could see the differences/changes that happened in physical ability, improved heart rate, increased energy, better eating and sleeping habits; all quite dramatically.
"I have dropped several dress sizes which is a drain on my wardrobe but obviously I am very happy with this problem! I feel much more 'me' again and now see exercise going forward as part of my routine.
"Being a 'woman of a certain age' is still a struggle at times of course but has loads more positive aspects than before. I am now planning to run the Derby 10km for charity – not something I would have thought possible pre-Myzone and I hope to continue pushing myself further in the future."