There's a lot of talk about hybridization in the fitness industry and the need for clubs to offer a hybrid experience for their members. The good news is, it doesn't have to be difficult.
The pandemic gave people a taste of working out from home, and guess what? They liked it. So much so that sales of home fitness equipment has rocketed with the US seeing a 2000% increase in bikes sales and a staggering 4000% rise in sales of weights (Statista 2021).
This is supported by trends in global fitness. Online training went from being the number 26 trend in 2020 to the number one trend for 2021 in the American College of Sports Medicine's (ACSM) annual Worldwide Survey of Fitness Trends.
In 2022, "home exercise gyms" – defined as using minimal equipment or treadmills and bikes at home – was the ACSM's second most important trend for the year. And in case you didn't know, wearable tech was the number one fitness trend in 2022.
Here are our top three tips for achieving a hybrid model…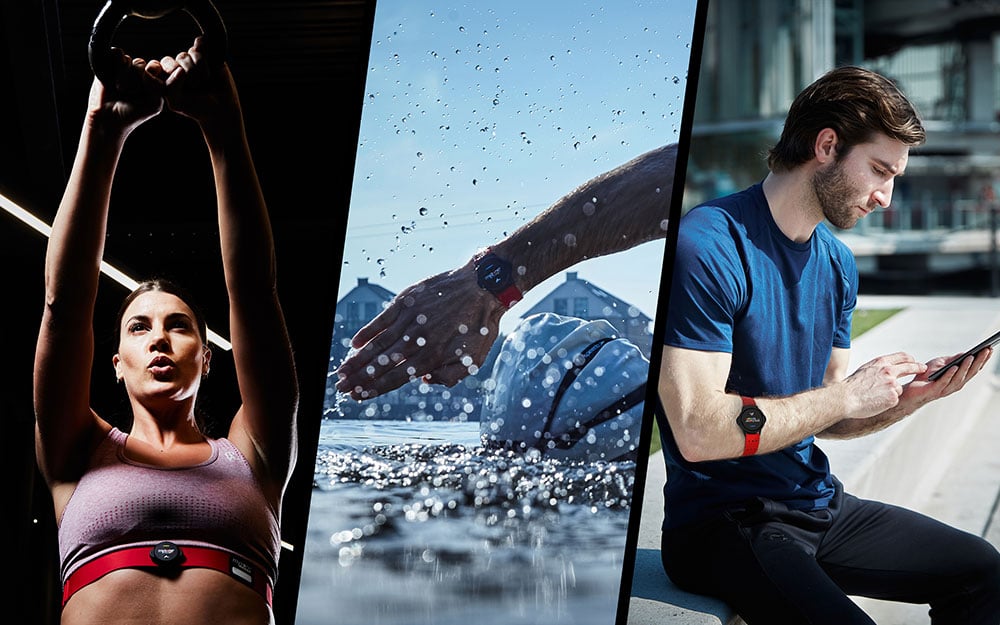 Broaden your offering for the community.

If something is worth doing, it's worth doing right. It's no good approaching this half-heartedly by putting on a few online classes here and there, you have to fully embrace the hybrid model. That means getting your tech right.
Digital software, such as MZ-Remote, makes it easy to migrate to the hybrid model giving you the ability to deliver live online sessions to your members. These connected solutions let members take part in workouts, classes and PT sessions outside of your club but keeps them connected to your facility.
They get the same engaging fitness experience with personal coaching from your team and the interaction from other people in the class, all while working out at home, travelling for work or away on holiday.
The technology has been a game changer for Joe O'Connor, owner of Nisus Fitness.
"We have always offered online training/coaching in one way or another, but MZ-Remote has allowed us to truly become a hybrid training club. The business now has an equal amount of club based and online based members. MZ-Remote has given us the opportunity to scale our business. Members tell us that MZ-Remote is like being in the club, which is music to my ears."
Find a way to stay connected with more people.
People are returning to clubs – our research has shown a 77% recovery of in-club sessions since pre-pandemic. The difference is that people don't want to do all of their training in the gym. They've discovered a love of exercising in the great outdoors with activities like cycling, walking and running enjoying increasing popularity. Again, this is backed by global trends with outdoor exercise being ACSM's third hottest trend for 2022.
As a hybrid club, you need to be able to build a socially connected community. Be there for your members, whether they are working out in your club or somewhere else.
"One of my favourite things about Myzone is the engagement piece outside of the four walls. It adds a whole another level of community. Part of my evening routine is scrolling through my Myzone feed. I love seeing the staff engaging with our membership and liking and commenting on their posts. It keeps us really connected in a way that we wouldn't be without it," says Ellen De Werd, fitness director at Downtown Athletic Club.
Taking the time to comment on your members' workouts shows that you see them as individuals, not just a membership number, helping build that relationship and loyalty.
"I'm not in the gym every day, but I still get to be in touch my members every single day simply be liking their workouts. And that encouragement from me and all the trainers has had more benefit that I thought it would.
"People come up to me and say, 'Hey, I really appreciate your comment.' It's been huge to keep folks motivated," says Heather Maio from New York Sport & Fitness.
Nils Kuprat of Prime Time Fitness says he simply couldn't run his clubs without an 24/7 engagement tool.
"The community aspect of Myzone is so important. Every trainer becomes friends with their clients and so much communication takes place on the Myzone app; members use it like it's WhatsApp."
Celebrate all workouts for all your members.
Hybrid gyms are here and they're here to stay, so, embrace the fact that your members will work out in a variety of ways. Celebrate all of their efforts, whether they are power walking in the park or pounding the treadmill in their garage, this will create a community they want to be a part of.
Kellie Bueller from Anytime Fitness, Rapid City recently saw this effect in real-time.
"We use the Myzone app to check in on clients, stay engaged with them and provide encouragement. I challenged one of my clients to visit Mount Rushmore because they're new to the area. It was so cool to see on their Myzone app activity that they did go to Mount Rushmore. And then everybody in the gym including myself and the trainers could all comment and like the activity."
To do this simply, you can create a community challenge that allows all exercise (all MEPs) to count. This gives your members the flexibility to participate however they choose, whilst staying connected to your club.
If you are unsure where to start with embracing this shift in member mentality, please get in touch with our team at info@myzone.org