DEKA FIT, the decathlon of functional fitness for all levels that was recently launched by endurance sports leader Spartan, has signed a multi-year agreement with Myzone, designating the leading wearable tech solution as the official "wearable fitness belt and heart rate/fitness strap partner" of DEKA US.

Helping athletes gain the competitive edge.
In addition to the overall Spartan partnership with Myzone in EMEA, in the US the heart rate monitor brand will bring its wearable tech and monitoring to the DEKA brand.
"DEKA is the ultimate fitness test for athletes of all levels, and it's important for them to measure and track their effort levels versus maximal heart rates for optimal training performance, which is why we're excited to partner with Myzone," said Jarod Cogswell, DEKA's co-creator and senior director.
"As our athletes push their limits, Myzone's wearable tech provides objective and measurable outputs to gamify fitness, help gain a competitive edge in the DEKA Arena and allow them to connect with others on the same fitness mission."


Global partnerships and fitness programming.
The partnership will see Myzone activations at DEKA gym affiliates and events across the globe, where heart rate monitors such as the Myzone MZ-3 physical activity belts and MZ-Switch physical activity tracker will be available for purchase. The products will also be available on Spartan.com.
Members of DEKA's Gym affiliation program, where athletes train and participate in local events, can purchase the Myzone platform licenses and belts, which gamifies workouts and rewards efforts with an immersive fitness experience. The platform is currently implemented in 7500 fitness clubs in 84 countries.
"As one of the premier global wellness brands, Spartan is known for motivating everyday athletes to achieve their very best," said Mike Leveque, CEO – Americas for Myzone. "It is a natural progression for Spartan to introduce the DEKA gym affiliate program to deliver high quality Spartan themed training to health clubs around the world.
"With this partnership, DEKA programming, together with Myzone's intensity-based platform, will ensure that each athlete receives an efficient and personalized session every time they train."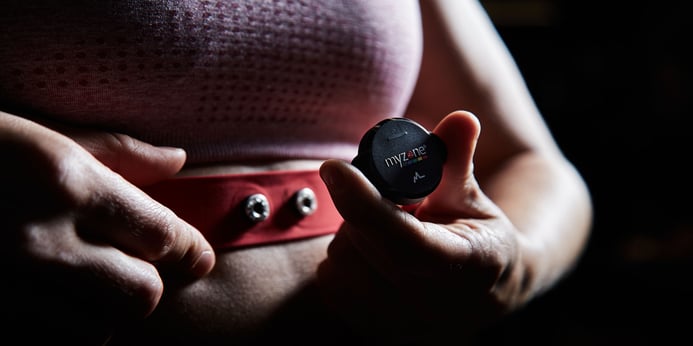 About Spartan DEKA.
DEKA provides training with a purpose, gamified programming and emphasizes celebrating fitness. DEKA testing and events combine 10 functional training zones. The three DEKA events include: DEKA FIT (5K of total running), DEKA MILE (1 mile of total running) and DEKA STRONG (no running).
"DEKA Zones" include movements such as lunges, rowing, pushing and pulling a tank, dead ball wall overs and RAM burpees. DEKA is also on a mission to fully support the fitness industry and provides fitness operators unique benefits to boost revenue, membership sales, member retention and promote exercise adherence through gamified programming.
DEKA gym affiliates provide training, programming and are also hosting memorable fitness events for their members and surrounding communities.
For more information visit deka.fit