Hi my name is Angie Sagar, I am a member of Rapid Fit Method in the US. My main driving factor to exercise is simply my health. I want to stay healthy and fit as I age. It also helps me manage my stress as I always feel better after I workout.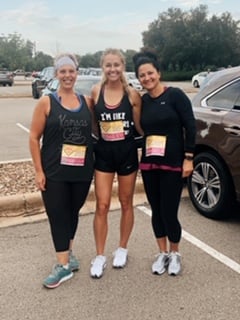 My son is a CrossFit trainer, he's very encouraging and pushes us when we are tired and unmotivated. My daughter and I workout everyday at 5:45am. We attend a small group class and we absolutely love the people in our class! We motivate and encourage each other, we are all like family.
I love running any time, but we do mostly CrossFit style workouts and I love that it's always different. I don't get burnt out and everyday is something new. I'm obsessed with my Myzone belt! I sync it to my phone and watch which makes for a great motivator while working out. I'm constantly trying to do better than the previous month so always pushing myself, I get so mad if I ever forget it!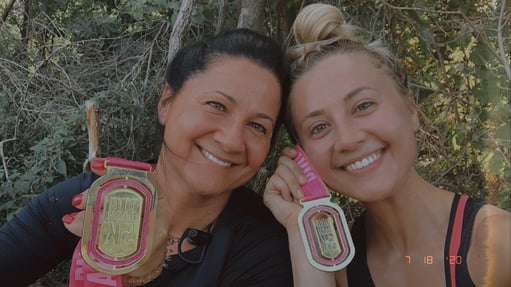 My chosen charity is Youth Front in Kansas City, Missouri. It's dear to my heart because my son in law is the director of youth ministry there. He coordinates activities for the kids in the community that attend after school and during the summer. The kids are underprivileged children that live in the inner city. He loves "his kids" and he takes such pride in what he does but is one of the most humble, selfless human beings I know.
I feel STUNNED that I was a winner in this challenge, I never win anything! I was in total disbelief at first, but I'm super excited! I'm not sure what I'm going to do with the prize money. I will probably hang on to it until I decide so I can make sure it's being used on something that is really important to me. Thanks again Myzone!
Remember to use the hashtag #myzonemoves when you post your workout pics, and add a photo with your move in your Activity Calendar.
Click Here for more tips on how to use the Myzone® heart rate monitor and App, and remember to follow us on Instagram and Twitter @Myzonemoves.