For me, my main driving force to exercise is to keep my mental health as positive as I can. I am a social worker, which can be difficult at the best of times and especially recently with everything that's been happening. Exercise is the perfect way to shake off a stressful day.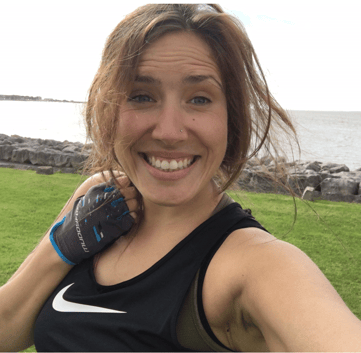 I try to maintain my exercise levels by not putting too much pressure on myself. If I tell myself I MUST exercise it doesn't work, but if I tell myself I want to give myself a break, or some head space where I don't need to think then I'm more likely to do something positive for me. I don't see exercise as a chore- it's a privilege to be able to spend time on myself and put myself first, rather than thinking of everyone else all the time...which I think most people do these days. My partner is also really supportive, and we take turns giving each other a nudge in the right direction when we need to.
Since lockdown has begun, I have been lucky enough that my local gym (3-1-5 Health club) put together an online timetable of classes similar to ones I would do in the club. So, I liked (I say liked lol), the body weight work outs as I have no equipment at home along with the stretch and tone classes that they offered. I am also fortunate to live in the middle of nowhere so with good weather, I have managed to get a good few runs in.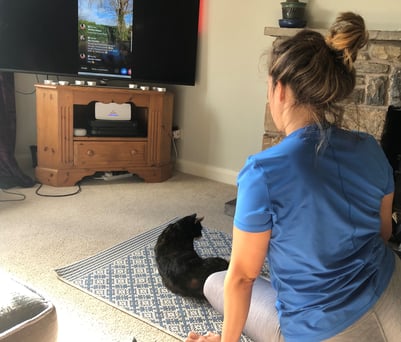 I truly love my Myzone belt and have completely ditched a sports watch now I have this, and I used to be obsessed with my watches. My boyfriend and I both have the belts, so we have our own little competitions as well as enter the competitions provided by 3-1-5. It's a great incentive to get out and earn some extra MEPS just to be able see my total go up. And I like that the system is not focused on weight and body image, but fitness and effort. I think that's really important for lots of reasons.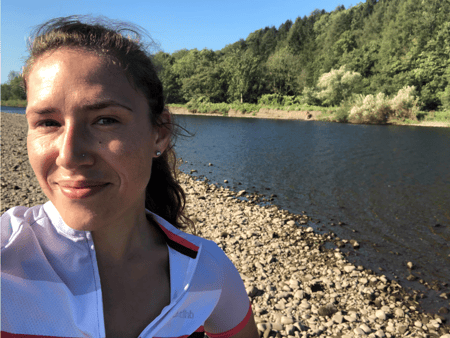 When I found out that I was a winner I thought it was a joke! With work keeping me so busy, I completely forget that I had entered the competition, so it was just the best surprise, and the first good news I've had in ages!
With my winnings, I am going to give a portion to the Local Foodbank and I'm going to put the rest toward a weekend away once that is allowed again.