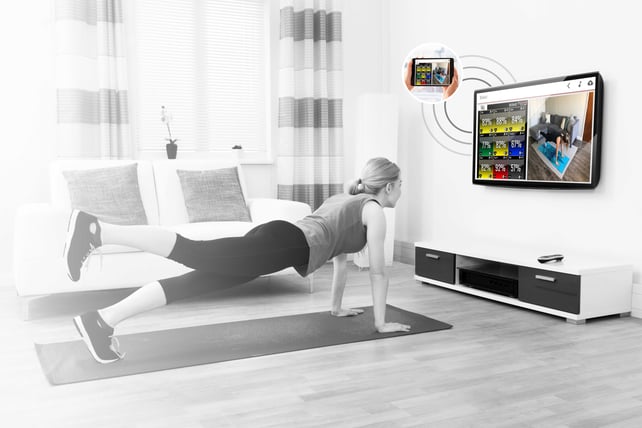 Myzone has recently launched the world's first virtual live group workout, MZ-Remote, where you can connect and exercise together, whilst receiving real-time biometric feedback and personalised coaching from a trainer, based on your effort.
MZ-Remote is a live virtual gym training tool that displays the heart rate feedback of all participants on one screen, no matter where you choose to workout. Once you connect through the Myzone app, your live effort performance is tracked via the MZ-3 heart-rate monitor and is shared with the virtual group, allowing everyone to work out together from their smartphone.
"Fitness fans can receive biometric feedback on how hard they are working as well as personalised coaching from their trainer to correct things like technique at home," says Evening Standard.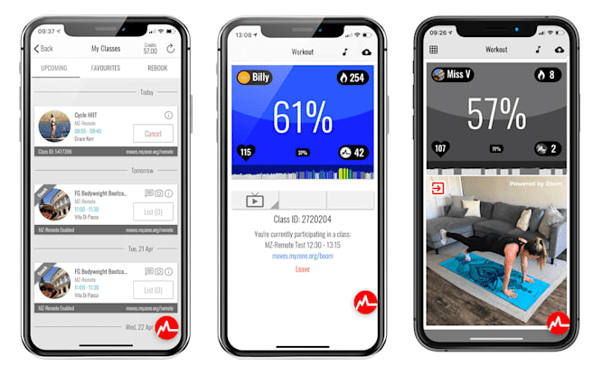 The classes are delivered via integration with Zoom but shown in the Myzone app, so the screen is split between the trainer demonstrating the exercises and the leaderboard. The instructor hosting the class can monitor the collective effort of everyone within the session and provide encouragement using the feedback derived from the colour zones.
"Now all Myzone users can use the innovative system to connect and workout together. The trainer, who leads the workout and shows the exercises can call out participants based on how hard they're working out. Because MZ-Remote shows everyone's efforts on screen, it's almost the perfect amount of motivation, and less intimidating than the real-world version at your gym," says Engadget.
You will be able to enjoy the in-class experience complete with an instructor, and see each other's real-time effort feedback on their screen, encouraging increased competition, motivation, and results.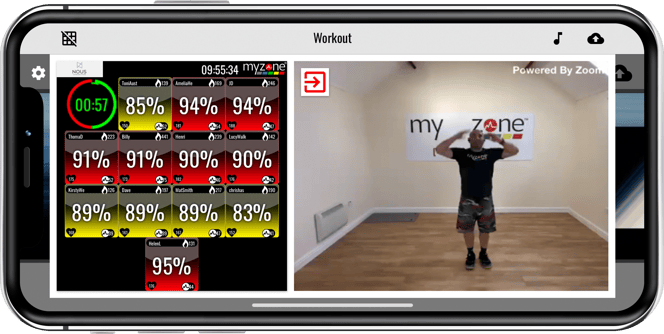 Creator and CEO of Myzone, Dave Wright, says, "At a time when physical distancing is necessary, it is essential to stay socially connected. We wanted to provide our Myzone community with a way to do this through exercise. You can't watch a workout and sit on the couch with the MZ-Remote because effort levels are shown to the coach based on live feedback which everyone else in the workout can also see. Since lockdown we have had thousands of new users join every week, so we are very excited to launch MZ-Remote where our Myzone community can stay both physically and mentally fit by working out together, remotely."
If you are a member of a gym that uses Myzone's tech, then you should be able to order a MZ-3 band with reduction discount via the gym's website. For those who are not members of a gym, you can buy a band from Myzone's website and hop into classes for free in the Book a Class section of the app, without a subscription. The NBA Washington Wizards are using the app to train together, with the head coach leading workouts at home, so if you are lucky you could end up in one of their classes!
Click Here to purchase a MZ-3 band and get started!